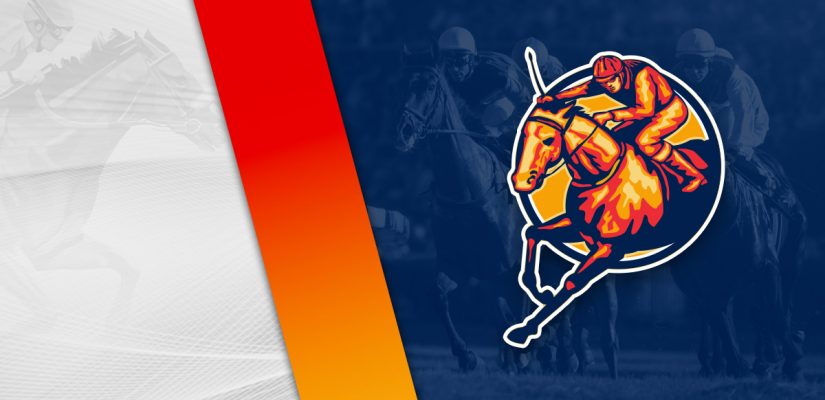 We have a stakes day on Saturday, with Santa Anita Park the place to be this weekend. There are nine racecourses in the US with stakes races today.
If you want to disclude Fonner Park with their mini $15,000 stakes race then understood. From a $15,000 stakes event at Fonner Park to the $650,000 Santa Anita Handicap (Gr. 1), there is action on the card.
There is one Road to the Kentucky Derby prep race on Saturday. That is at Santa Anita Park as well, with the running of the $400,000 San Felipe Stakes (Gr. 2.). There are 50-20-10-5 points available in the San Felipe.
There are two $150,000 stakes races at Oaklawn Park on Saturday. We're off to Oaklawn first on Saturday. They have a total of $683,000 in prize money on the card. Head below for our best Oaklawn Park picks on March 5, 2022.
Race 4
(1) Knight's Cross
+600 (6/1)
(2) Hardly a Secret
+300 (3/1)
(3) Kierkegaard
+1200 (12/1)
(5) Splash for Gold
+800 (8/1)
(6) Eagle Pass
+400 (4/1)
(7) King Ford
+2000 (20/1)
(8) Private Lake
+3000 (30/1)
(9) That's What I Say
+3000 (30/1)
(10) Sick Silver
+1000 (10/1)
(11) Jack's Advantage
+800 (8/1)
(13) Dr. Forman
+350 (7/2)
(14) Love Nest
+600 (6/1)
Post Time: 2:33 p.m. CST
Distance: 1 1/16 Miles
Purse:$26,000
Race 4 is a 1 1/16 mile race for a $26,000 race at Oaklawn Park. Considerations should be made for Eagle Pass and Hardly a Secret.
Eagle Pass is 9 for 34 and looking for better recently after dropping grades. He finished 6th in three straight attempts, most recently on February 19 for a $26,000 prize.
Eagle Pass requires more to be competitive, but the talent is there. This isn't the toughest field despite remaining in the same class. It could present an opportunity for Eagle Pass to steal one.
Hardly a Secret should be a tough out for all involved in Race 4. He is 13 for 53 in his career and finished 3rd, 6th, 5th in the last three events.
In his most recent attempt, Hardly a Secret was 5th on February 18 in a $29,000 assignment. He showed 3rd on December 4 for $42,000.
Hardly a Secret is more than capable at the $26,000 level. In a race where Hardly a Secret is getting good odds, the No. 2 must be considered.
Race 5
(1) Press Snooze
+1200 (12/1)
(2) Wrongwayhighway
+2000 (20/1)
(3) Mr. Ankeny
+1500 (15/1)
(4) Don't Forget
+400 (4/1)
(5) Tappin Fora Dance
+600 (6/1)
(6) Win With Pride
+500 (5/1)
(7) One for Richie
+250 (5/2)
(9) Bachelor Pad
+500 (5/1)
Post Time: 3:03 p.m. CST
Distance: 6 Furlongs
Purse:$29,000
Race 5 is a 6-furlong event with $29,000 in prize money. This one should be between Tappin Foradance and One for Richie at the wire.
Tappin Foradance is 4 for 22 and in good shape going into Saturday. The gelding finished in the top-3 in six of his previous seven attempts.
He is looking for his second straight win after scoring on February 12. Tappin Foradance beat Secretary at War by 2 ¾ lengths for $28,000. Not bad after showing 3rd in a $32,000 assignment.
One for Richie is 8 for 36 in his career with some momentum recently. He is 4th, 1st, 2nd in his previous three and top-2 in six of his last eight races.
One for Richie got in by 3 lengths in a $28,000 event over American Joey. Nice attempt and just missed out by 1 ¾ lengths in a $35,000 race on February 21.
Back down to $29,000, look at One for Richie to be a leading candidate to win.
Race 6 – Downthedusty Breeders' Stakes
(2) Unbridled Twister
+800 (8/1)
(3) Starrgarita
+2000 (20/1)
(6) Lady Astrid
+1200 (12/1)
(7) Too Pretty
+450 (9/2)
(8) Kaboom Baby
+300 (3/1)
Post Time: 3:33 p.m. CST
Distance:6 Furlongs
Purse:$150,000
The $150,000 Downthedusty Breeders' Stakes goes for 6 furlongs on the dirt. Kaboom Baby and Connie K should be on point in this one.
Kaboom Baby is 2 for 7 in her career and finished in the top-3. The filly finished 1st, 3rd, 2nd, 3rd in her previous four outings.
In her most recent attempt, Kaboom Baby showed 3rd on February 12 for a $100,000 purse. This was after Kaboom Baby placed 2nd behind Melting Snow by a half-length for $100,000.
Connie K is 3 for 7 and looking for a hat-trick. She is 6th, 1st, 1st in her last three attempts. In her last race, Connie K defeated Big On Broadway by 7 ¾ lengths for a $100,000 purse. Impressive.
This was after Connie K had a 1 ¾ length win in a $72,000 race on January 8. She is in strong form and Saturday looks like another good day for a win.