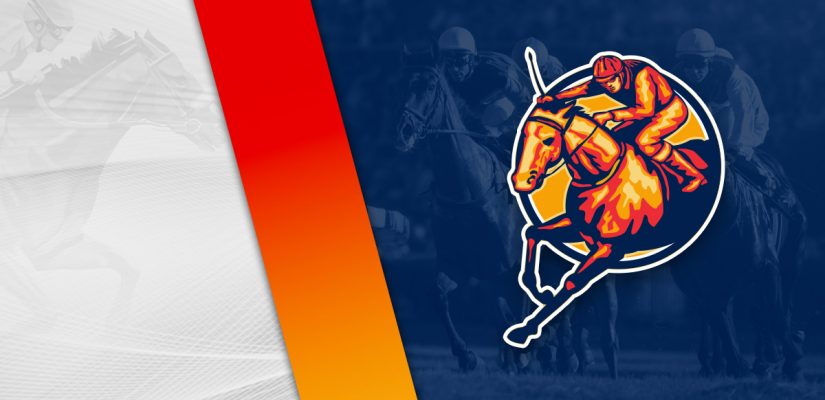 TheSportsGeek has more horse racing picks to attack Tuesday afternoon. We're playing the Finger Lakes Racetrack and Parx card today. Note that both of these tracks are on eastern standard time, with early start times in Farmington, NY and Philadelphia.
If you don't want to play
Finger Lakes
or Parx, there are plenty of racecourses available for wagering on Tuesday. Mountaineer Park has racing tonight if you want an evening card.
Parx is putting on a $489,000 card, with nine races on the dirt and two on the turf. Head below for our best Parx Racing picks on July 12, 2022.
Race 3
(1) Thistlefield
+400 (4/1)
(2) Coach Has Six Aces
+300 (3/1)
(3) Et's Moon Maiden
+1000 (10/1)
(4) Pistol Liz Ablazen
+600 (6/1)
(5) Onthisharvestmoon
+500 (5/1)
(6) Brooklyn Heights
+600 (6/1)
(7) Gunfyre Gal
+200 (2/1)
Race 3 is a 6-furlong event for a $42,000 purse. Look for Thistlefield and Gunfyre Gal to give it a big go in the third.
Thistlefield was strong in her debut on June 9. She was in top form out of the gate, as she beat La Samana Laura by 2 ½ lengths for a $40,000 prize.
That was a nice first-time run and she could follow up, though Gunfyre Gal is going to provide tough resistance. Gunfyre Gal is coming off a win in her first trip as well.
She beat Hidden Cache by 6 lengths for a $34,000 purse. That was a promising effort from Gunfyre Gal.
Going into the stretch, Gunfire Gal had a 4 length lead, so it was wrapped up already. She geared down and likely could have won by more. A class jump to $42,000 shouldn't bother her with a similar effort.
Gunfyre Gal was a $250,000 purchase and started off in a small event. This may be too easy for her as well. Look for Gunfyre Girl to draw free.
Race 6
(1) Malibu Star
+400 (4/1)
(2) Mr. Roundtree
+300 (3/1)
(3) Flimflam Man
+200 (2/1)
(6) Hard Sting
+450 (9/2)
(7) Super John
+1200 (12/1)
Our second selection at Parx this afternoon is Race 6. The sixth should be a good one between Hard Sting and Flimflam Man in the stretch.
Hard Sting is 3 for 33 and she finished 3rd, 3rd, 2nd, 3rd, 1st in her previous five attempts. Five races back, he beat Flimflam Man by 1 ¾ lengths in a duel.
Since then, though, Hard Sting hasn't been back to the winner's circle. In his latest start, he showed 3rd in a $30,000 purse, this time behind Flimflam Man at the wire by a nose.
Flimflam Man has been in better shape since he lost to Hard Sting. He has 3 wins in 15 races, and the colt is feeling it recently.
Flimflam Man has either won or placed 2nd in five straight events. December 6, 2021 was the last time he finished outside of the top-3. Expect him to have just enough to beat Hard Sting.
Race 7
(1) Seahorse d'Oro
+800 (8/1)
(2) Decisive Cause
+450 (9/2)
(3) Phancy Philly
+600 (6/1)
(4) Reid's Fangirl
+300 (3/1)
(5) God Still Loves Me
+1200 (12/1)
(7) Thegoddessofsnakes
+250 (5/2)
Race 7 is a $26,000 event covering 6 ½ furlongs. Reid's Fangirl and Thegoddnessofsnakes should be involved deep into the stretch.
Reid's Fangirl is a one-time winner in 11 assignments. She has finished 4th, 2nd, 3rd, 1st in her last four races.
After a $30,000 win on March 22, Reid's Fangirl has regressed in the wrong direction. In her latest start, she finished 4th in a $42,000 event.
Thegoddessofsnakes is dropping much further down in class after running at Aqueduct and Belmont Park. She's finished 6th, 8th, 2nd, 3rd in her previous four attempts.
Thegoddessofsnakes placed 2nd behind Theodora Grace by 1 ¼ lengths in a $55,000 event. However, after finishing 6th most recently at Belmont Park on June 18 for a $60,000 purse., it was time to drop in class.
She dropped classes and a transferred for an easier assignment at Parx. I'd look at Thegoddessofsnakes to be too tough to beat.