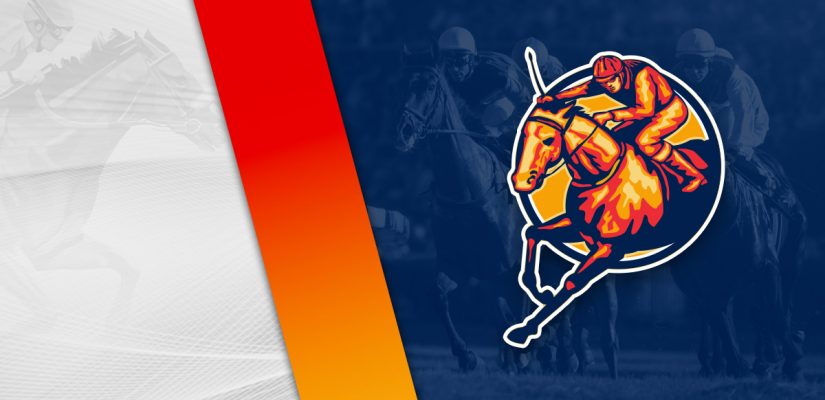 Tuesday is an east coast racing day at TheSportsGeek. We have three horse racing cards at Finger Lakes, Thistledown, and Parx. It hopefully results in a winning day on the dirt this afternoon.
The $1,000,000 Haskell Stakes (Gr. 1) is scheduled for Saturday at Monmouth Park. It's a Breeders' Cup qualifying event, and will also see the return of Bob Baffert to big graded racing. He will point Taiba to New Jersey.
Parx has a $344,000 card, with nine on the dirt and two on the turf this afternoon in Philadelphia. Head below for our best Parx Racing picks on July 19, 2022.
Race 1
(1) Junglherly Love
+1000 (10/1)
(2) Last Minute Mario
+500 (5/1)
(3) Drunken Bridge
+450 (9/2)
(5) Wheresthepassion
+400 (4/1)
(6) Bar On the Beach
+600 (6/1)
The opener at Parx is a 5 ½ furlong event for a $26,000 prize. Look at Enforcer and Drunken Bridge to be competitive in Race 1.
Drunken Bridge is making his debut and might be able to get involved right away. His work in the morning has looked promising, with Drunken Bridge recording quality workouts.
He was timed at 48.80 and 48.20 seconds at 4 furlongs. If Drunken Bridge can carry some form over from his workouts and raceday, expect good things from him.
Enforcer is a gelding with nine races of experience. He is winless in nine career starts but could be due on Tuesday afternoon.
Enforcer has finished 2nd, 5th, 4th in his previous three races. In his latest start, he placed 2nd behind Kiss Them Deadly by 1 ¼ lengths in a $27,100 assignment.
That was an impressive performance after finishing 5th on May 2 slightly higher in class. Expect Enforcer to follow up with another win if he wants to run at Parx.
Race 3
(1) Private Sector
+500 (5/1)
(2) For the Dreamers
+300 (3/1)
(3) Wizky's On the Bay
+600 (6/1)
(4) Black Light
+600 (6/1)
(5) Iconic Legacy
+1500 (15/1)
(6) A Dangerous Guy
+800 (8/1)
(7) Magicnthemoonlight
+600 (6/1)
(8) Irish Exit
+250 (5/2)
(9) Dr. Steve
+1000 (10/1)
Race 3 is a 6 ½ furlong for a $42,000 purse this afternoon. For the Dreamers and Magicnthemoonlight are high on my shortlist to win the third event at Parx.
Magicnthemoonlight is 1 for 5 in his career and could get a win in this one from the outside in an upset. The colt has finished 4th, 1st, 7th in his previous three trips.
He struck for his first career win on May 31 for a $42,000 prize. Magicnthemoonlight beat Private Sector by 1 ½ lengths in a strong attempt.
For the Dreamers should be tough from the inside. He's 2nd, 1st, 2nd in three career starts, with a win on July 21.
For the Dreamers defeated Fed Chair by 4 ¼ lengths for a $42,000 prize. That was impressive and he followed up with another sharp outing. He placed 2nd behind Fast Bob by a neck for a $48,000 prize.
Look for For the Dreamers to be too much for this field.
Race 5
(1) Shez a Doubletake
+600 (6/1)
(2) She's Got Game
+400 (4/1)
(3) Whatruwaitingfor
+300 (3/1)
(5) Platinum Ice
+1200 (12/1)
(7) Jumpintoaction
+500 (5/1)
(8) May Beau
+1500 (15/1)
Race 5 is our final selection at Parx for this afternoon card. Whatruwaitingfor and She's Got Game are strong lookers in this one.
Whatruwaitingfor is a one-time winner in 15 attempts in her career. The filly won on April 4 in a $19,000 event.
Since then, she's winless in six straight performances. She most recently finished 5th on July 5 in a $25,000 assignment. A drop to $20,000 should put her in contention.
She's Got Game is 4 for 7 and finished 1st, 1st, 3rd in her previous three assignments. In her latest start, She's Got Game beat Beautiful Star by 1 ¾ lengths in a $20,000 race on June 24.
She had a 1-length win on June 13 a race earlier, this time in another $20,000 start. Through her previous five attempts, She's Got Game has finished 1st, 1st, 3rd, 1st, 1st. She's Got Game should be the best.