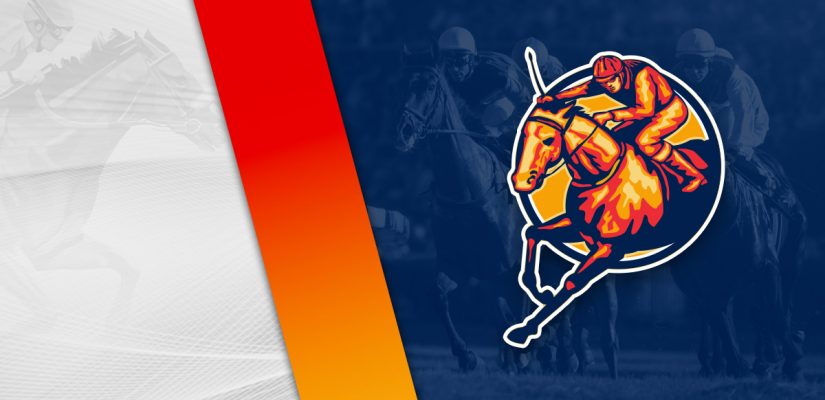 We are back on the racetrack Wednesday, looking for winning ponies. There are five big races at Ascot Racecourse in the UK. The Prince of Wales's Stakes (Gr. 1) is a Breeders' Cup qualifying event at Ascot.
While Ascot is having a fun week of racing, there isn't too much going on in America. That doesn't matter we can't cash in this afternoon.
We're at Finger Lakes Racetrack and Parx in Philadelphia. Parx has ten races worth $294,00, with nine on the dirt and one on the turf. Head below for our best Parx Racing picks on June 15, 2022.
Race 4
(1) Relentless Candy
+1500 (15/1)
(2) Hops Petunia
+1000 (10/1)
(3) Pink Vodka
+1500 (15/1)
(4) Page Eleven
+600 (6/1)
(5) Government Girl
+1000 (10/1)
(7) Lady Simpatia
+1500 (15/1)
(8) Charly's Choo Choo
+1500 (15/1)
(10) Say No More
+450 (9/2)
Race 4 is a $19,000 event covering 5 ½ furlongs on the dirt. Look at So Swell and Outline as top contenders to win.
So Swell made her debut on March 20 and leaved something to be desired at Tampa Bay Downs. The filly finished 6th for a $17,000 purse with more asked of So Swell in this one.
After a layoff, So Swell should be in better shape to compete in June. She is in better form in workouts and should have a chance.
Outline is winless in eight attempts and 3rd, 6th, 6th in her previous three trips. Outline showed 3rd for a $19,000 assignment on May 11.
She finished 6th on April 25 in a $25,000 event and then looked better from down in class. Another run at $19,000 should bode well.
Race 8
(1) Stay Hydrated
+250 (5/2)
(3) Tankinator
+400 (4/1)
(5) Dr Zrada
+1000 (10/1)
(6) Bucks Are Moving
+600 (6/1)
Post Time: 4:04 p.m. EST
Distance:6 Furlongs
Purse:$35,000
Race 8 is a $35,000 event covering 6 furlongs on the dirt. Fore Harp and Stay Hydrated should be in winnable form this afternoon.
Fore Harp is 2 for 9 and finished 3rd, 4th, 1st in his previous three attempts. Three races back, Fore Harp won a $19,000 race by 8 ¼ lengths in a blowout on December 22. Highly impressive.
Fore Harp tried something tougher, finishing 3rd in his latest showing for a $53,000 purse on March 8. That was a good move, given the class jump.
Stay Hydrated is in good form recently after winning a $22,000 event by 2 ¾ lengths and placing 2nd for a $35,000 prize. He held gamely to finish 2 lengths behind Divine Miracle at a mile.
Stay Hydrated is down in trip to 6 furlongs after running at a mile. This should be his wheelhouse and looks good from the inside rail.
Race 9
(1) Still Having Fun
+250 (5/2)
(2) Marvalous Mike
+600 (6/1)
(4) Prince of Rain
+1200 (12/1)
(5) Breezy Gust
+450 (9/2)
(6) The Sicarii
+500 (5/1)
(7) Knockout Kick
+800 (8/1)
Race 9 is our final selection in Philadelphia and looks like a good one between Still Having Fun and Breezy Gust in the stretch run.
Still Having Fun should have a good go from the inside. He is 6th, 4th, 1st in his previous three outings, with a win on May 25, 2021.
Still Having Fun got in for a $47,000 purse by 2 lengths. It was an impressive speed figure of 108 for Still Having Fun. He's a previous stakes racer, with a win in the Woody Stephens (Gr. 1) in 2018.
This isn't the same horse as then. After finishing 4th on June 14, 2021 in a $45,000 event, Still Having Fun went on a break and returned on May 28.
That didn't go too well, finishing 6th in a $62,720 event at Pimlico. A transfer to Parx and class drop to $47,000 should help.
Breezy Gust comes with top value today. He has a serious chance based on his recent form. Breezy Gust finished 2nd, 1st in his last two starts.
He placed 2nd behind Jump Shot by 1 ½ lengths in a $28,000 race. That was disappointing as the favorite, but lived up to expectations on June 1. Breezy Gust won by 3 ¼ lengths as the favorite at $28,000.
His speed reading was the most promising in a while at 98. There's a big chance he's the best and Breezy Gust should fetch a nice price.