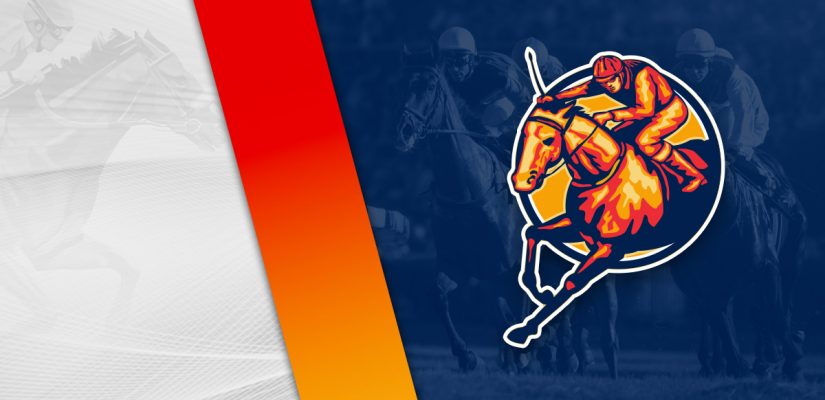 It's another good day to play the ponies. We aren't going to find stakes racing, but that doesn't mean it can't be profitable. It was a great afternoon at Finger Lakes Racetrack on Monday.
We're playing the ponies in Philadelphia at Parx Racing. Along with Parx, it's another
Finger Lakes
day in Farmington, NY.
Parx has 11 races worth $280,000 in prize money. Head below for our best Parx Racing picks on June 21, 2022.
Race 5
(1) Conduttore
+350 (7/2)
(2) Debbie's Surprise
+600 (6/1)
(3) Cousin Marie
+1000 (10/1)
(4) Phenomenal Woman
+200 (2/1)
(5) Escandalo
+2000 (20/1)
(6) Don't Tell Grandma
+300 (3/1)
(7) Super Surge
+600 (6/1)
Race 5 is a $19,000 event covering 6 furlongs on the dirt. Don't Tell Grandma and Phenomenal Woman should be in top contention for a win.
Don't Tell Grandma is winless in seven attempts. She's finished 2nd, 4th, 7th in her previous three races entering Tuesday.
It was a pretty successful trip for Don't Tell Grandma on May 30. She looked good to place 2nd behind Without a View by a half-length for $19,000.
That was a decent effort after finishing 4th on May 7 in a $19,000 assignment. With improvement, Don't Tell Grandma can win.
Phenomenal Woman hasn't won in ten career starts, but has a good chance in this one. The filly has finished 2nd, 9th, 4th in her last three races.
She placed 2nd behind Merger of Equals by 4 lengths in a $37,000 assignment on May 12. That was more than acceptable at that level.
Phenomenal Woman is used to running against superior foes at Aqueduct and Belmont Park. A transfer to Parx should serve her well.
Race 6
(2) Lt. Columbo
+1200 (12/1)
(3) Verrazano Bridge
+250 (5/2)
(4) Prince Champ
+1500 (15/1)
(5) Kodapendent
+400 (4/1)
(6) Dont Break the Law
+350 (7/2)
Race 6 covers a mile and 70 yards on the dirt for a $25,000 purse. Gogees and Verrazano Bridge should be involved at the wire
Gogees has a win in 14 assignments. He won three races ago at Parx in a $37,000 event on May 9. That was a strong 3 ½ length win in a tougher class after a brief stint at Keeneland.
Gogees returned to the track two weeks later to show 3rd for a $26,000 prize on May 21. He couldn't keep up in his most recent assignment, this a $42,000 event on June 7. Expect him to be much better down in grade.
Verrazano Bridge is 2nd, 2nd, 1st, 2nd in his previous four assignments. He's competitive and able to win on Tuesday.
In his latest attempt, Verrazano Bridge placed 2nd behind Musk by 1 ¼ lengths for a $25,000 purse. In his win in January, he beat Majestic Sky by 4 ½ lengths for $23,000.
This looks like a race for Verrazano Bridge to head to the winner's circle.
Race 8
(3) Merging Traffic
+600 (6/1)
(4) Social Joe
+500 (5/1)
(5) Blowing Big Smoke
+500 (5/1)
(6) Factum Love Style
+1500 (15/1)
(7) Go Skippy Go
+1000 (10/1)
(8) Callmethebreeze
+1200 (12/1)
(10) Tiddly Wink
+350 (7/2)
(11) He'ssosubtle
+400 (4/1)
Race 8 is a mile and 70-yard assignment for a $24,000 purse. Look at Tiddly Wink and Warn as serious contenders to pick up a win in this one.
Tiddly Wink is winless in eight attempts career starts. The gelding has finished 5th, 7th, 3rd in his previous three attempts.
He showed 3rd three races ago in a $21,000 event. Tiddly Wink hasn't been that close in two races since. He most recently finished 5th in a $21,000 race.
Warn has finished 6th, 2nd, 2nd in his previous three attempts. He placed 2nd in back-to-back $32,000 trips on January 19 and March 6.
Warn didn't get as favorable of a run on April 16 in his latest attempt. He finished 6th at Gulfstream Park, with a transfer to Parx likely in his best interest to find wins.
The No. 2 likely has the best value to win in Race 8 at Parx.