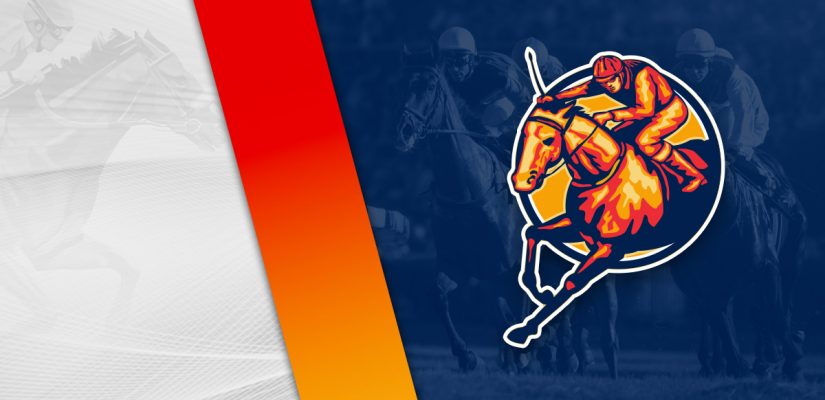 The Belmont Stakes is coming up in New York at Belmont Park. That's the final leg of the Triple Crown, which isn't really going to feel like a Triple Crown race. It never has the same level of excitement when there is a horse that can't win the Triple Crown at Belmont.
There was only one horse that didn't come through on Sunday and the Epsom Derby was a successful day on Saturday. We went five for six and unfortunately, the last horse didn't come in at Mountaineer Park.
We're at Thistledown and Parx on Monday afternoon. Check out our Thistledown page for more horse racing picks. Parx has ten races, eight on the dirt and two on the turf, worth $274,000 in prize money.
Head below for our best Parx Racing picks on June 6, 2022.
Race 1
(1) Keeping the Peace
+800 (8/1)
(2) Catch My Vibe
+600 (6/1)
(4) Took a Cab
+600 (6/1)
(6) R Goodtime Charlie
+250 (5/2)
The opener at Parx is a $21,000 event covering 6 ½ furlongs. Race 1 should see R Goodtime Charlie and The Big S are ones to watch in this one.
R Goodtime Charlie is 4 for 21 and he is 5th, 2nd, 3rd, 5th in four races. In his most recent attempt, he finished 5th for a $26,000 prize. More was expected, but it was fine enough from R Goodtime Charlie.
Prior to that outing, R Goodtime Charlie placed 2nd behind Jupi's Lightning by 2 lengths for a $21,000 prize. Back down to the $21,000 level, he should be more competitive.
The Big S is 4 for 20 and seeking a hat trick after winning on June 21 and August 2. He won a $22,000 event and then followed up with a 4 ½ length $22,000 win.
The Big S has to be under serious consideration to find the winner's circle for the hat trick on Monday.
Race 5
(1) Saponara
+1200 (12/1)
(2) Hoistthemainsail
+200 (2/1)
(3) Passage of Lines
+300 (3/1)
(4) I'm Blaming You
+450 (9/2)
(5) Don't Recall
+1200 (12/1)
(7) Alpha's Candy Man
+1000 (10/1)
Post Time: 2:43 p.m. EST
Distance:6 ½ Furlongs
Purse:$22,000
The fifth race at Parx in Philadelphia is a 6 ½ furlong race for a $22,000 purse. Look at Passage of Lines and Hoistthemainsail to be top contenders.
Passage of Lines is 2 for 9 and looking for better results after finishing 7th, 5th, 3rd, 2nd, 1st in his previous five races. He's going in the wrong direction after winning a $31,590 race on January 8, 2021.
Hoistthemainsail has two wins in 18 assignments since opening his career on August 16, 2020. He won two races back on January 5 for a $25,000 purse.
Hoistthemainsail has finished 7th, 1st, 2nd in his last three attempts. After winning a $25,000 race, he finished 7th in his most recent showing on May 26 for $26,000.
That was unlike Hoistthemainsail. He can do more damage than what was presented in that spot. Hoistthemainsail should be a serious contender down to $22,000.
Race 8
(1) Flashndynamite
+200 (2/1)
(2) Billieanne
+350 (7/2)
(3) Like a Pro
+1000 (10/1)
(5) Bucks Some
+600 (6/1)
(6) Tonal Vision
+300 (3/1)
Race 8 is a mile and 70-yard trip for a $47,000 purse later in the afternoon. Shero and Flashndynamite are on my shortlist of potential winners.
Shero is 10 for 22 and 3rd, 2nd, 1st in her previous three races and top-3 in seven of her previous eight outings. The mare recorded a $30,000 win on April 19 in a fine showing.
She defeated Vics Cool Cat by a nose. In her most recent attempt, she showed 3rd for a $47,000 purse. That was a decent effort up in class.
Flashndynamite is 12 for 36 and is likely the leading candidate following a transfer from Belmont Park. She has spent the last year between Aqueduct and Belmont, but is now at Parx against weaker foes.
Flashndynamite is 5th, 2nd, 5th, 2nd in her previous four outings. Two races back, Flashndynamite was in good form to place 2nd behind Make Mischief for a $88,000 purse.
In her latest effort, she finished 5th for a $94,000 purse on April 29. Too tough. However, this transfer and class drop to $47,000 should put her in control.