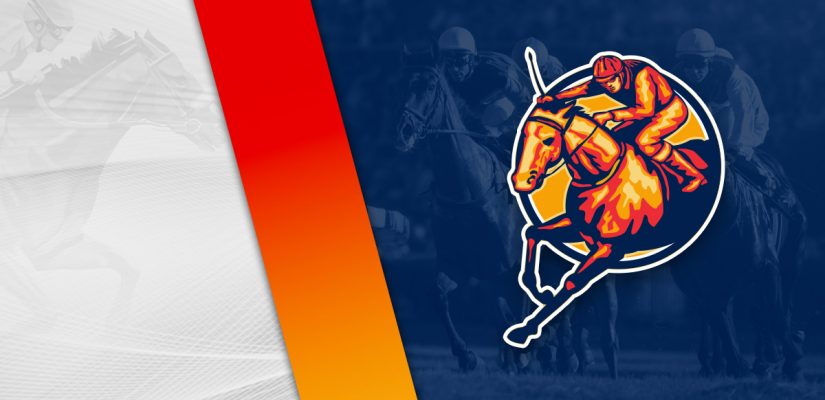 The horse racing continues on Tuesday with a handful of race tracks in the mix. This is a day for third-tier tracks, but there are good options on the board. You have at least eight racecourses for wagering at the main facilities.
Rich Strike in the Preakness?
If you missed out on Rich Strike in the Kentucky Derby, you are not going to get as generous odds in the Preakness Stakes. The public will back Rich Strike after that improbable run, but is it the right play? Check back later next week.
In our first play on Tuesday, we're going to Parx Racing in Philadelphia. Parx has 11 races worth $346,000 this afternoon. Head below for our best Parx Racing picks for May 10, 2022.
Race 3
(1) Super John
+800 (8/1)
(2) Eddie's Charge
+1000 (10/1)
(3) Midlaner
+1500 (15/1)
(4) Pier Forty
+600 (6/1)
(5) Ronin Warrior
+1500 (15/1)
(6) Hard Sting
+200 (2/1)
(7) Maybe After Later
+300 (3/1)
(8) Secret Path
+450 (9/2)
The third race at Parx is a mile and 70 yards for a $30,000 purse. Look at Maybe After Later and Hard Sting to compete hard in Race 3.
Maybe After Later is 3 for 15 and looking good for a sharp performance on Tuesday. He's finished 2nd, 4th, 2nd, 1st in his previous four attempts.
Maybe After Later won four races back in a $25,000 event on December 28. In his most recent attempt, the colt placed 2nd behind Derby House by 9 lengths in a $30,000 assignment.
Hard Sting is 3 for 29 and in his best form recently. The gelding has finished top-3 in 11 straight performances.
He's 2nd, 3rd, 1st in his last three, with a win on February 15 for a $25,000 purse. Hard Sting most recently placed 2nd behind Cobble Road by a head in a $30,000 race.
The No. 6 is the most consistent and capable in this one. He should handle this field after just coming short on March 16.
Race 5
(1) Inaceptable
+450 (9/2)
(2) Instant Chaos
+350 (7/2)
(3) Yankee Joe
+600 (6/1)
(4) Its About My Time
+500 (5/1)
(6) The Method
+1000 (10/1)
(7) Inventionist
+1500 (15/1)
Race 5 is a $20,000 event covering 7 furlongs on the dirt. Inaceptable and Full Send are likely contenders to win in the fifth at Parx.
Inaceptable is a one-time winner in his career, which came two races back on August 25. He's 4th, 1st, 3rd in his previous three attempts.
Inaceptable struck for a 1 ¾ length $21,000 win and races a few months later in October without the same form. He finished 4th in a $20,000 assignment on October 5 and entered a layoff.
Full Send has a win in 17 assignments. The gelding has finished 3rd, 2nd, 4th in his previous three attempts.
He most recently showed 3rd in a $20,000 assignment on April 25. His speed rating was much better than the last time we saw Inaceptable.
Inaceptable could get this on his reappearance, but Full Send looks like the better play at this level on Tuesday afternoon.
Race 8
(1) Stay Hydrated
+800 (8/1)
(3) Divine Miracle
+160 (8/5)
(6) Northern Express
+1200 (12/1)
(7) Liar Side Chat
+1000 (10/1)
Post Time: 4:04 p.m. EST
Distance:1 Mile
Purse:$35,000
Race 8 is one of the bigger races on Tuesday with a purse of $35,000 up for grabs. Look for Vine Jet and Divine Miracle to be strong contenders for the top prize.
Vine Jet is 3 for 10 and 9th, 1st, 1st, 2nd in his previous four outings. He was looking for a hat-trick following a $49,000 win on March 29. Vine Jet won that performance by a half-length and was in good form.
His next assignment was just too tough, as Vine Jet struggled to compete in the $125,000 Federico Tesio Stakes on April 16 at Laurel Park. He finished 9th and looked empty in that race.
Divine Miracle is 5 for 9 and was on a four-race winning streak before losing most recently on March 23. He placed 2nd behind Skipin On Orchard by a head in a $32,000 event.
Divine Miracle was coming off a $65,000 win by a neck before that loss. He's more than capable of bouncing back and should take full advantage on Tuesday.