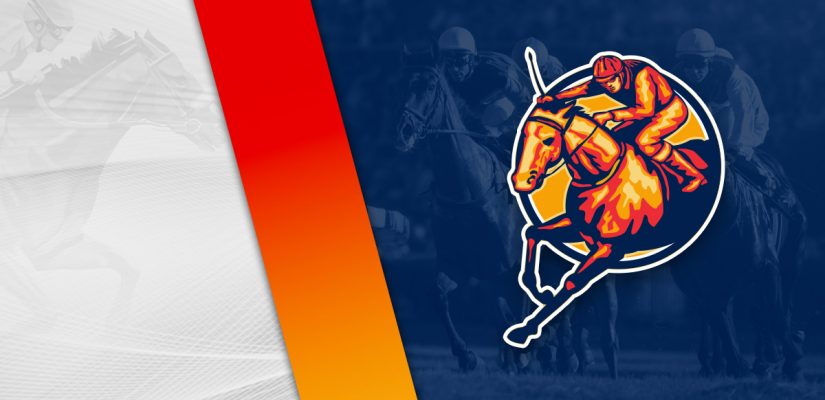 Back to the racetrack looking for more winning horses on Wednesday. It was a profitable day between Parx and the Horseshoe in Indiana yesterday afternoon. That's all you can ask for if you're a horse racing grinder.
The Preakness Stakes Awaits
We are less than two weeks away from the second leg of the Triple Crown. It's going to take another upset from Rich Strike in the Preakness to enable a chance for the Triple Crown at Belmont Park in the final race.
We're opening the day on Wednesday at Parx in Philadelphia. Parx is putting on 11 races worth $311,000 this afternoon. Head below for our best Parx Racing picks on May 11, 2022.
Race 7
(1) Eighty Eight Keys
+500 (5/1)
(2) Dune Jumper
+1500 (15/1)
(3) La Regalada
+300 (3/1)
(4) Queen Lucky
+200 (2/1)
(5) Our Jessica Joan
+400 (4/1)
(6) Eight Danzas
+500 (5/1)
(7) Emma's Touch
+1500 (15/1)
Race 7 is a $34,000 event covering 6 ½ furlongs on the dirt. Expect La Regalada and Queen Lucky to carry on well in this one.
La Regalada is winless in four attempts and finished 3rd, 2nd, 2nd, 2nd in her previous four attempts. In her most recent outing, La Regalada placed 2nd behind Mountain Lilly by 5 ¼ lengths in a $25,0000 event.
That was a decent run after placing 2nd behind Xenatown by a half-length for a $35,000 purse. That was a better performance and a repeat of that would put La Ragalada close to the front.
Queen Lucky is 2nd, 4th, 2nd in three career starts. She has been getting closer and should have her best chance on Wednesday.
Queen Lucky placed 2nd behind the winner by 3 ½ lengths in her most recent assignment on April 18. That was a fine run and her latest workout was encouraging.
She was clocked at 49.60 seconds on April 30. Queen Lucky sets up nicely for a big run this afternoon.
Race 8
(2) Blunt Force
+450 (9/2)
(3) Sizzling Roma
+600 (6/1)
(4) Makeajoyfulnoise
+350 (7/2)
(5) What About Tonight
+500 (5/1)
(6) Twirling Wind
+600 (6/1)
(7) Back Channel
+300 (3/1)
Race 8 is a $28,000 event covering 6 ½ furlongs on the dirt. Expect good work from Makeajoyfulnoise and Back Channel. Both should be in winning form on the track.
Back Channel is 3 for 17 and 1st, 1st, 5th, 4th in her previous four races. The mare hit home on February 2 with a 4 ¼ length $16,000 win.
It's been tough since then, though, with Back Channel most recently finishing 4th in a $30,000 assignment. A slight drop to $28,000 should help, but there's probably better value elsewhere.
Makeajoyfulnoise is looking for a hat-trick and in top form recently. The filly has finished 2nd, 2nd, 1st, 1st in her previous four attempts.
Makeajoyfulnoise most recently beat Lucky Imagination by 4 lengths in a $21,000 event. That was a nice trip following a 10 ¾ blowout in a $20,000 race.
The filly needs a tougher assignment and should get that here. However, based on her recent form, she has a good chance of winning regardless of a higher class.
Race 9
(1) God Still Loves Me
+1200 (12/1)
(2) Solid Gold Dancer
+600 (6/1)
(3) Bravo Regina
+800 (8/1)
(4) Tonal Vision
+350 (7/2)
(5) Catti La Belle
+500 (5/1)
(6) Sugar Streak
+250 (5/2)
(8) Chelsea Wall
+300 (3/1)
Post Time: 4:31 p.m. EST
Distance:1 Mile 70 Yards
Purse:$46,000
Race 9 covers a mile and 70 yards on the dirt. Look at Sugar Streak and Chelsea Wall to size up well in this race.
Chelsea Wall is a two-time winner in 15 attempts after finishing 2nd, 1st, 3rd, 5th, 2nd, 2nd in her last six assignments. The filly placed 2nd behind Beach Daze by 2 ½ lengths in a $25,000 assignment.
Prior to that trip, Chelsea Wall was disqualified for interference after a 2 ¼ lengths win at $46,000. If she's like that without the DQ today, then Chelsea Wall is going to have a big chance.
However, her most recent outing wasn't the most promising. Look for Sugar Stream to pick up on her weaknesses if that's the case.
Sugar Streak is looking for a hat-trick following a $26,000 win on April 13. That was a huge win for Sugar Streak, as she drew off for a 12 ½ length win.
She had an 8-length lead at the top of the stretch and was never in trouble. Prior to that trip, Sugar Streak beat Charity Stripe by a nose in a $36,000 event.
A jump up in class is probably in her connection's best interest right now. I'd play the No. 6 to shake free from Chelsea Wall.