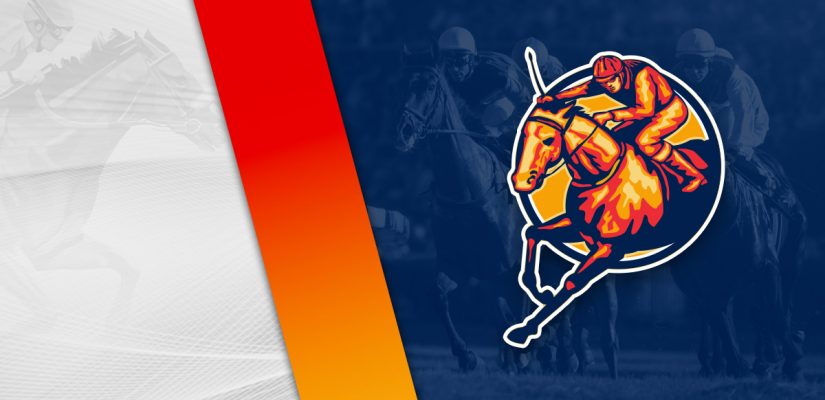 We're on the racetrack Tuesday afternoon at two more racecourses. There is plenty of racing to come before the Belmont Stakes and into the summer.
The horse racing season doesn't end at the Belmont Stakes, in fact, the Kentucky Derby is the opener for horse racing season to the Breeders' Cup.
The 2022 Breeders' Cup will be at Keeneland towards the end of the year. Keeneland is a beautiful facility that certainly deserves an opportunity to host such an event.
The Breeders' Cup In November
The Breeders' Cup will be on November 4-5, with the $6,000,000 Breeders' Cup Classic on the final day. This is the biggest race in the US.
TheSportsGeek has horse racing picks at Thistledown and Parx on Tuesday afternoon. Parx has $335,000 in prize money available across 11 races.
Race 1
(2) Same Moon
+1200 (12/1)
(3) Lady Brexit
+450 (9/2)
(4) Frisky Feeling
+400 (4/1)
(5) Subsidiary
+200 (2/1)
Race 1 is a 1 ⅛ mile race for a $21,000 purse. Bella G and Subsidiary should be in top shape for a win in this one.
Bella G should have a bold bid from the inside rail on Tuesday. She is 2nd, 12th, 1st in her previous three races.
In her last go on the track, Bella G placed 2nd behind Subsidiary by a half-length in an $18,000 assignment. This was better form after finishing 12th on March 7 in a $36,000 race.
Three races back, Bella G beat Go Metro Girl by 2 ½ lengths for a $22,000 purse. That was a good trip, but upping in class to $36,000 wasn't the best move.
Subsidiary is in good and consistent form. In her latest three trips, Subsidiary finished 2nd, 1st, 1st. In her last run, she placed 2nd behind Beyond a Million by 5 lengths in a $26,000 race.
Prior to that assignment, she won back-to-back $18,000 races. This has similar opponents and a repeat of those efforts should be sufficient for a win.
Race 2
(2) Mr. Tuttle
+600 (6/1)
(4) Frank N Ducky
+400 (4/1)
(5) Shackle Cat
+180 (9/5)
(6) Go for the Kill
+350 (7/2)
(7) Angelus Diamond
+600 (6/1)
The second race at Parx is a 5 ½ furlong race for a $21,000 purse. Considering Go for the Kill and Shackle Cat doesn't look like a bad plan.
Go for the Kill is down in class after finishing 7th, 6th, 5th, 4th since a win on May 25. That was a solid effort in a $23,000 event for a win by a nose.
However, Go for the Kill hasn't been close since then, most recently finishing 7th on April 27 for a $26,000 purse. A cut in class should put Go for the Kill back in contention.
Shackle Cat is a one-time winner through seven races after finishing 6th, 2nd, 5th in his last three races. He came close two races ago at Laurel Park for a $30,113 purse.
Shackle Cat was 2 ½ lengths off at the wire, placing 2nd for a solid trip. He most recently finished 6th for a $40,234 prize on April 22.
The class drop and transfer to Parx from Laurel Park should benefit him nicely. Expect Shackle Cat to be the horse to beat.
Race 9
(1) Dilly Dilly Philly
+180 (9/5)
(2) Fleeterthan
+500 (5/1)
(3) Flashing Diamond
+300 (3/1)
(4) Always Talking
+600 (6/1)
(5) Blue Shine
+1500 (15/1)
(6) Peak of Chic
+600 (6/1)
(7) Snow Forecast
+800 (8/1)
Post Time: 4:31 p.m. EST
Distance:6 Furlongs
Purse:$45,000
Flashing Diamond and Dilly Dilly Philly should be in fine form to be in contention for a winning trip in Race 9.
Flashing Diamond is 15 for 51 and 2nd, 4th, 2nd, 1st, 2nd in her previous five attempts. Four races ago, Flashing Diamond beat Queen Breezy by 4 ¾ lengths in a $28,000 event.
That was a solid performance, but hasn't gone back to the winner's circle. She had a solid performance in her latest trip, though.
Flashing Diamond placed 2nd behind Fleeterthan by 4 lengths in a $30,000 event. A repeat of that should put her in contention, but more is required for a win.
Dilly Dilly Philly is 12 for 36 and hot on a three-race winning streak. She's won from April 14 to May 10.
In her most recent race, Dilly Dilly Philly beat Peak of Chic by 3 lengths in a $40,000 event. Prior to that win, Dilly Dilly Philly defeated Sick Pack Sara by 1 ¾ lengths in a $20,038 race and then proved herself up in class.
If she is interested to run like that again this looks like a good spot for her fourth straight win.