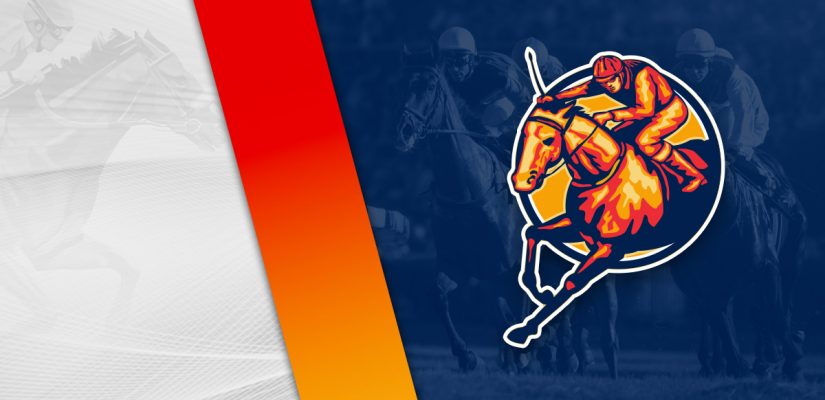 We're less than a week away from the Belmont Stakes, which is usually a big race. I haven't heard that much noise about the Belmont Stakes this year, though.
That's because there isn't a Triple Crown on the line, but it's probably not going to be the best field. At least compared to some recent Belmonte Stakes, there isn't a clear Horse of the Year candidate participating.
Belmont Stakes Coming Soon
This marks the end of Triple Crown season. However, there hasn't been much excitement over this race. I'm already looking ahead to the Breeders' Cup in November.
Our first look Tuesday afternoon is at Parx in Philadelphia. Parx has 11 races worth $348,000 in prize money. Head below for our best Parx Racing picks on May 31, 2022.
Race 1
(1) Judicial Restraint
+800 (8/1)
(2) The Method
+400 (4/1)
(3) Singinthruthestorm
+350 (7/2)
(4) Victory Is Ours
+450 (9/2)
(5) Will Take Control
+180 (9/5)
The first at Parx is a $21,000 event covering a mile and 70 yards. Singinthruthestorm and Will Take Control are likely in the mix for the win.
Singinthruthestorm is a one-time winner through 11 attempts in his career. He is looking good recently and the best form of his career.
In his most recent outing, Singinthruthestorm struck for a 1 ¼ length win over Tough Workout. Singinthruthestorm looked good in that $19,000 assignment after placing 2nd behind A Gray for Carolyn by 1 ¾ lengths in the same grade.
Will Take Control has a win in 13 races in his career. He's finished 4th, 3rd, 3rd, in his previous three attempts. He finished 4th in his latest race on May 16.
Will Take Control looked fine for a $21,000 purse, but should have a better chance down to this grade. After competitive trips against better opponents, expect Will Take Control to be the best.
Race 4
(2) Magicnthemoonlight
+200 (2/1)
(3) Private Cabana
+1000 (10/1)
(5) The Mase
+1200 (12/1)
(6) Flaco Explosivo
+450 (9/2)
(7) Private Sector
+600 (6/1)
(8) N Y Anthem
+500 (5/1)
Race 4 is a $42,000 assignment covering 5 ½ furlongs on the dirt. Look at Stevie T and Magicnthemoonlight as serious players in the fourth at Parx.
Stevie T is making his debut and could be competitive right away. He was purchased at auction for $9,000 in 2020 and has looked better than his pricetag in workouts.
Stevie T is coming off a strong workout on May 22 with a time of 47.06 seconds at 4 furlongs. He could be involved right away in his career.
Magicnthemoonlight should be good as well. He's winless in three attempts, finishing 7th, 5th, 2nd in his previous three races.
In his most recent race, Magicnthemoonlight finished 7th for a $67,000 purse. Magicnthemoonlight placed 2nd in his debut for a $55,000 purse and then up and class.
This looks smarter going back down, this time all the way from a $67,000 race to $42,000. He should have a chance to score.
Race 5
(1) Issuing Justice
+350 (7/2)
(2) Downtown Crumlin
+1200 (12/1)
(3) Merging Traffic
+1500 (15/1)
(4) Natavalli's Knight
+250 (5/2)
(6) Porspuetso
+180 (9/5)
Post Time: 2:43 p.m. EST
Distance:7 Furlongs
Purse:$19,000
Race 5 is a $19,000 race covering 7 furlongs. Look at Issuing Justice and Porspuetso to be the main players in this one.
Issuing Justice is winless, but is coming off his best attempt in five career starts. The gelding showed 3rd on May 5 for a $11,800 purse.
Prior to that trip, Issuing Justice finished 8th in a $26,000 event. That was too tough, but more was expected at $11,800. This isn't the toughest $19,000 race, so he should still be competitive.
Porsupuesto is winless in ten events, but this looks like his best chance. The gelding is knocking hard at the wire and is likely going to get there 1st soon.
He has finished 3rd, 2nd, 2nd in his previous three races, most recently showing 3rd in a $24,000 event on May 11. That was an acceptable trip, after placing 2nd for a $19,000 purse.
If Porsupuetsto runs how he did in his previous two outings, this looks like a race for him to win.