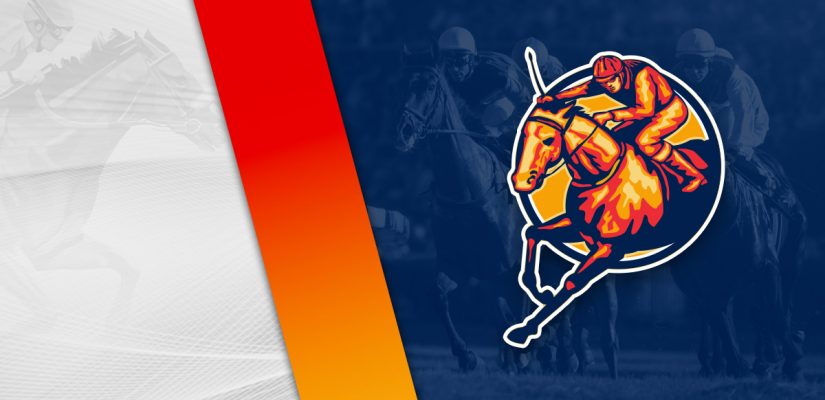 It's Kentucky Derby Week in Kentucky, as we're less than a week away from the Super Bowl of horse racing. Tiz the Law is waiting patiently in the stable, and all indications are that he's a go for Saturday. Unless something comes up regarding his health between Monday and Saturday, Tiz the Law will be looking to complete the second leg of the Triple Crown at Churchill Downs.
Unfortunately, there will be no Nadal or Charlatan to give him what would have likely been his biggest challengers. That said, Art Collector, Ny Traffic, Honor A. P., and Authentic could all cut down Tiz the Law in this event.
Everyone has seemed to forget about Bob Baffert's Authentic, who was regarded as one of the favorites to win the Kentucky Derby with Tiz the Law early in the year. Authentic is a four-time winner and 4 for 5 going into Saturday. He held off Ny Traffic by a nose in the Haskell Stakes (Gr. 1) on July 18.
Authentic nearly got caught, and I think he's a much better horse at a mile than longer distances, but we'll see if Baffert has anything up his sleeve. To get the week started on Monday, we will be at Parx in Philadelphia for a look at three races. There are a total of ten races with $241,000 available today. Head below for our free Parx Racing picks for August 31, 2020.
Race 1
(1) Mountain Tree
+400 (4/1)
(2) Too Much Johnnie
+160 (8/5)
(3) Proudmiamicitizen
+2000 (20/1)
(4) Your Awesome Boss
+180 (9/5)
(5) Jump Shot
+1500 (15/1)
(6) Rising Storm
+1500 (15/1)
(7) Game Changer
+1500 (15/1)
Post Time: 12:55 p.m. EST
Distance: 7 Furlongs
Purse: $18,000
We will get started at Parx with the first race of the day. Race 1 features 7 furlongs on the dirt for a $18,000 purse. Don't be surprised if a duel unfolds between Your Awesome Boss and Too Much Johnnie. Your Awesome Boss was a winner for the first time in his career on July 25 by a half length over Inspiring Justice in a $25,000 event. It took three tries for Your Awesome Boss to get to the winner's circle.
Your Awesome Boss was the betting favorite in that race and took care of business. His only problem thus far in his career has been his inconsistent nature. In four outings, Your Awesome Boss has finished 4th, 11th, 1st, 5th. Besides the win in July, Your Awesome Boss has been left of center on the track. In his most recent race, he failed to follow up on his win and finished 5th in a $21,000 event.
Following that performance, Your Awesome Boss drops down in class to below $20,000 for a $18,000 event on Monday. He should be able to give a much better performance in this company than he did on August 9. Your Awesome Boss completed 3 furlongs in 37.24 seconds on August 25 in a morning workout.
Too Much Johnnie has been showing nice consistency to finish in the top-3 in three straight performances. He finished 2nd, 3rd, 3rd in his most recent races dating back to July 7. Too Much Johnnie wasn't that far off in all of his races.
He lost by a length in his most recent performance to finish behind Kadens Courage and Eastport. Prior to that, Too Much Johnnie was 2 lengths off the winning pace on July 21. It should be a close battle against Your Awesome Boss in the stretch. Based on the consistent form recently, I think Too Much Johnnie should get there at the wire.
Race 5
(1) Our Stormin Norman
+500 (5/1)
(2) Irish Meadow
+350 (7/2)
(3) Fear None
+1500 (15/1)
(5) Mr. Roundtree
+800 (8/1)
(6) Polar Bear Pete
+450 (9/2)
(7) Son of Darkness
+1200 (12/1)
(8) Spaceman
+1000 (10/1)
(9) Atlantic Chill
+1500 (15/1)
Post Time: 2:43 p.m. EST
Distance:6 Furlongs
Purse:$23,000
Race 5 brings us a $23,000 race on the dirt covering 6 furlongs. Irish Meadow and Alfatei should be in the mix in the stretch in this race. Irish Meadow has finished 4th, 6th, 4th in his previous three outings.
Prior to that porous stretch Irish Meadow was 3rd, 2nd, 2nd. On July 3, Irish Meadow entered a $62,500 race and finished 6th. That was a tough race for Irish Meadow to compete in, but he managed to beat four horses. In his most recent performance, Irish Meadow finished 4th in a $23,000 event.
That was disappointing, though. He moved down in class considerably and didn't live up to expectations. Irish Meadow was 4th on August 11 to finish 1 ¾ lengths behind Our Stormin Norman. He's a much better horse than that, though, and should run a stronger race on Monday. Overall, Irish Meadow is 1 for 15 in his career. He won last summer in July, and has gone winless in seven straight races.
Alfatei has finished 6th, 9th, 6th, 1st, 2nd in his career. He began to pick up his feet after dropping in class going into the summer. Alfatei won on July 28 by 3 ¾ lengths over Burn and Turn for a $21,000 purse. He was blocked in early, but found a way around and went from 5th at the ½ pole to 1st by a half length at the top of the stretch.
Alfatei placed 2nd on August 11 to lose by a length against Great Go Go in a $23,000 race. He did manage to beat Our Stormin Norman and Irish Meadow handedly. Alfatei defeated Our Stormin Norman by 3 ¾ lengths to grab the 2nd place money easily. This horse was a $210,000 purchase in 2017, and then $475,000 a year later. Running in $23,000 races isn't exactly what his connections had in mind. In any event, this should be a winnable event for him.
Race 9
(1) Fortheluvofbourbon
+200 (2/1)
(3) Inter Miami
+400 (4/1)
(5) Rookie Salsa
+1500 (15/1)
(7) Sir Back in Black
+500 (5/1)
Post Time: 4:31 p.m. EST
Distance:6 Furlongs
Purse: $41,000
The co-feature race of the day is our final selection of the day at Parx in Philadelphia. Romanoff and Fortheluvofbourbon, who will line up next to each other in the gate, from the No. 1 and No. 2 post position, should have a good run at the top prize.
Romanoff started off hot in his career. He won back-to-back races on November 2, 2019 and November 30, 2019 to open his career in fine form. Those events were for $33,000 and $52,794 purses. That effort gave his connections some confidence, and was immediately entered into stakes races on December 28, 2019 and February 15.
He finished 3rd in the $100,000 Miracle Wood Stakes (Black Type) for his best result as a stakes runner. Despite dropping in class since then, Romanoff is still searching for his next win, though. Romanoff has gone 5th, 7th, 2nd, placing in his most recent entry on August 11.
In his most recent event on August 11, Romanoff placed 2nd behind Brilliant Chase by 2 ¼ lengths. That's his best performance since winning in November. Can he do one better on Monday? That can certainly happen, but Fortheluvofbourbon will give him a good race. Fortheluvofbourbon is 2 for 6 in his career and coming off a win on July 28.
Fortheluvofbourbon was a winner as a first-time runner on February 4 by 5 ½ lengths over Brilliant Chase for a $40,000 win. That prompted a class hike to the $60,000-$90,000 level where Fortheluvofbourbon struggled, with finishes of 5th, 5th, 5th, 4th. He moved down to a $35,000 race on July 28 and responded with a 2 length win over Dreams Untold. Fortheluvofbourbon is 2 for 2 at Parx, but struggled against tougher horses at Oaklawn Park and Churchill Downs. He is staying down in class for today in Philadelphia.