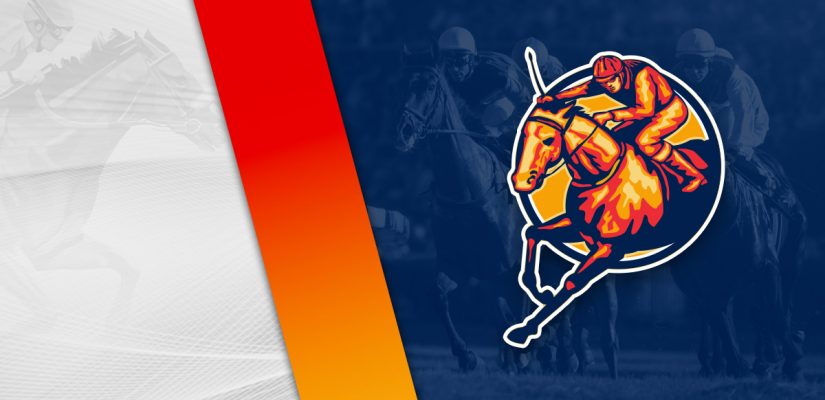 It's Monday with a small card to open the week. The BetOnline racebook has three race tracks for wagering on Monday.
Turf Paradise, Parx, and Louisiana Downs are available for betting this afternoon. Turf Paradise and Parx are thoroughbred tracks, while Louisiana Downs has quarter horse racing on Monday.
Classic Causeway was the big winner over the weekend, as he went wire-to-wire for the $400,000 Tampa Bay Derby win and 50 points towards the Kentucky Derby.
Our first look on Monday is at Park in Philadelphia. Parx has $304,000 in prize money across ten races this afternoon. Head below for our best Parx Racing picks on March 13, 2022.
Race 3
(1) Blunt Force
+400 (4/1)
(3) Nautical Gem
+200 (2/1)
(4) Discreetly Tough
+800 (8/1)
(5) Knock Out Kid
+600 (6/1)
(6) Aussie Mist
+500 (5/1)
(7) Morissette
+800 (8/1)
(8) Originaly From Dot
+1000 (10/1)
Post Time: 1:49 p.m. EST
Distance: 5 ½ Furlongs
Purse:$29,000
Race 3 is a $29,000 event covering 5 ½ furlongs on the dirt. Aussie Mist and Nautical Gem should get out ahead for a solid opportunity in the third race at Parx.
Aussie Mist is an eight-time winner in 54 races since debuting in 2017. This veteran last appeared on January 19 and looked in fine shape.
The mare placed 2nd behind Caramel Cream by a nose for an $18,000 prize. It was a solid go from Aussie Mist, but was denied against the heavy favorite.
Nautical Gem is 8 for 22 and running in strong form since March. She has finished top-2 in six of her previous seven, with a win on February 8.
In her latest entry, Nautical Gem drew off for a 2 ½ length $18,000 win. She's gone 1st, 1st, 3rd, 1st in her last four. This consistent mare has to be watched.
Race 8
(1) Eye of Gunfighter
+800 (8/1)
(2) Sailor Again
+450 (9/2)
(3) Perfect Revenge
+300 (3/1)
(4) Lawlessness
+800 (8/1)
(5) Vero Sun
+1500 (15/1)
(7) Strum and Pluck
+1500 (15/1)
(9) American River
+1500 (15/1)
Post Time: 4:04 p.m. EST
Distance: 7 Furlongs
Purse:$32,000
Race 8 has to be a race worth considering a play on. Sailor Again and Perfect Revenge could see a bold bid for the top prize.
Sailor Again has two wins in 30 races, which doesn't look like much, but he's coming on recently. He is 2nd, 1st in his previous two attempts.
Sailor Again is coming off a 5 length win for a $20,000 purse. This came after placing 2nd behind Master of War in the same class.
This is up to $32,000, but the field doesn't pose the biggest threat. Perfect Revenge should be dangerous, though.
The No. 3 is 2 for 24 and needs a drop in difficulty Monday. This should do the trick. In his previous attempts, Perfect Revenge is 4th, 6th, 4th.
He finished 4th in his latest on March 7. That was a solid effort for a $36,000 prize. Much easier opponents await Monday.
Race 9
(1) One Nation
+400 (4/1)
(2) Sky Temple
+300 (3/1)
(3) The Big Grey
+800 (8/1)
(4) Stay Hydrated
+1000 (10/1)
(5) Ouch Ouch Ouch
+1500 (15/1)
(6) Scoot Dawg
+800 (8/1)
(7) Uncle Gary G
+600 (6/1)
(8) Birchmount Rd
+500 (5/1)
Post Time: 4:31 p.m. EST
Distance:1 Mile 70 Yards
Purse:$36,000
Race 9 is a mile and 70 yards for a $36,000 purse. One Nation and Sky Temple are going to turn it on for the ninth race at Parx.
They both look like acceptable value for a win bet. One Nation has a couple of wins in 20 entries going into Monday.
He hasn't been a winner since going in on August 2 for a $25,000 prize. In his most recent attempt, One Nation finished 6th for a $41,382 purse for five straight losses.
Sky Temple is 2 for 15 and consistent at the moment. The colt got home two races back for a $25,000 purse by 1 ¾ lengths even after getting bumped on October 10.
After that performance, Sky Temple showed 3rd on February 15 in the same grade. He has the most consistent form of this field.
In a competitive race that should have a good price for a winning horse, I'm siding with Sky Temple to carry on well in Philadelphia on Monday afternoon.