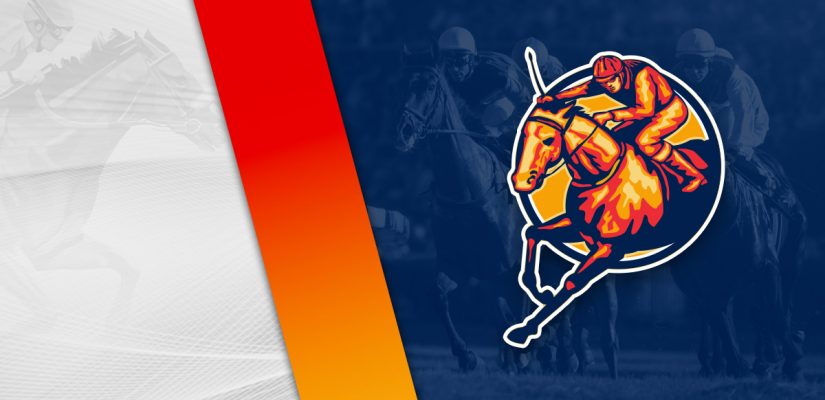 After we were spoiled with Santa Anita Park on a Monday, it's back to regularly scheduled programming today. The BetOnline racebook has three thoroughbred racecourses.
There is also quarter horse racing at Louisana Downs if it's something you are interested in wagering. I'm passing on Louisana Downs and seeing what's going on at Sunland Park and Parx in Philadelphia.
For our Sunland Park picks, check out the Sunland Park page. Parx has 11 races with $657,000 in prize money available. Head below for our free Parx Racing picks on March 8, 2022.
Race 6
(1) Tip for Tap
+400 (4/1)
(4) Helosthismarbles
+600 (6/1)
(5) Maybe After Later
+250 (5/2)
(6) Jw's Third Mischie
+600 (6/1)
(8) Undercover Kitty
+450 (9/2)
Post Time: 3:10 p.m. EST
Distance: 7 Furlongs
Purse:$46,000
Race 6 is a 7-furlong assignment for a $53,000 purse on Tuesday afternoon. Look at Tip for Tap and Maybe After Later to put together good work in the stretch run.
Tip for Tap is 3 for 8 and coming off a strong finish on January 17. He is 5th, 6th, 4th, 1st in his previous four attempts.
His most recent race went well, as Tip for Tap defeated Jeopardy James by 3 ¾ lengths in an upset for $25,000. This was an upset, so I don't know if a hike back up in class is the right move.
Maybe After Later will be right there to pick up on any weakness from Tip for Tap. The colt is 3 for 13 in 16 attempts.
He is 1st, 2nd in his previous two races, with a win on December 28 for a 4 ¼ length victory in a $25,000 event. The colt placed 2nd behind Shooger Ray Too by 2 lengths for $30,000 on January 19.
Maybe After Later is probably the more likely candidate to get this race home to the winner's circle.
Race 7 – Main Line Stakes
(3) Morning Matcha
+200 (2/1)
(5) Champagne Poetry
+350 (7/2)
(6) Beach Haze
+800 (8/1)
(7) Eighty Eight Keys
+2000 (20/1)
(8) Early Glow
+300 (3/1)
Post Time: 3:41 p.m. EST
Distance: 1 Mile 70 Yards
Purse:$100,000
The $100,000 Main Line Stakes covers a mile and 70 yards on the dirt. This looks like a good spot for Early Glow and Morning Matcha.
Early Glow is 9th, 4th, 1st in three races. After continuous improvement, Early Glow finally got there in her third attempt with a 6 ¾ length $80,000 win.
That looked easy for Early Glow after finishing 4th for $80,000 on December 3. It was a fairly big upset for Early Glow to win that race.
Will the filly have another good run in her in a stakes race? Morning Matcha will make it difficult. Morning Matcha is 2 for 8 and consistently getting results.
She is top-3 in eight races, with two solid attempts on December 18 and January 23. Morning Matcha placed 2nd behind Yo Cuz by 1 ¾ lengths in the $500,000 New York Stallion Series Stakes and 2 ¾ lengths in the $100,000 Busanda Stakes.
Morning Matcha should be tough to beat on these terms Tuesday.
Race 8 – Society Hill Stakes
(3) Martini's Amica
+2000 (20/1)
(4) Phancy Philly
+800 (8/1)
(5) Kisses for Emily
+1000 (10/1)
(6) Princess Emma Jo
+1200 (12/1)
(7) Perfect Direction
+800 (8/1)
(8) Our Uptown Girl
+800 (8/1)
(9) Buff My Boots
+350 (7/2)
(10) Starship Laoban
+400 (4/1)
(11) Argentina Girl
+800 (8/1)
Post Time: 4:12 p.m. EST
Distance:6 Furlongs
Purse:$100,000
The $100,000 Society Hill Stakes covers 6 furlongs on the dirt. Disco Ebo and Rosebug are both going to be tough runners to compete with in Race 8.
Disco Ebo is 3 for 7 and finished 2nd, 2nd, 1st, 1st, 1st, 5th, 7th in seven attempts. She struck on November 26 in the $200,000 Shamrock Rose Stakes by 5 ¾ lengths.
That was a good one from Disco Ebo, though has to move down in difficulty after finishing 7th in the $100,000 Forward Gal Stakes (Gr. 3) on February 5.
Rosebug is 4th, 2nd, 6th, 1st, 4th in five races. She recorded a 3 ¾ length win on December 30 in an $80,000 purse and then fell off in the Busanda.
Rosebug finished 4th in the $100,000 Busanda Stakes. That was disappointing, but she is capable of much better.
In this one, Rosebug won't be dealing with the toughest field, so this looks like a winnable chase for the No. 1.