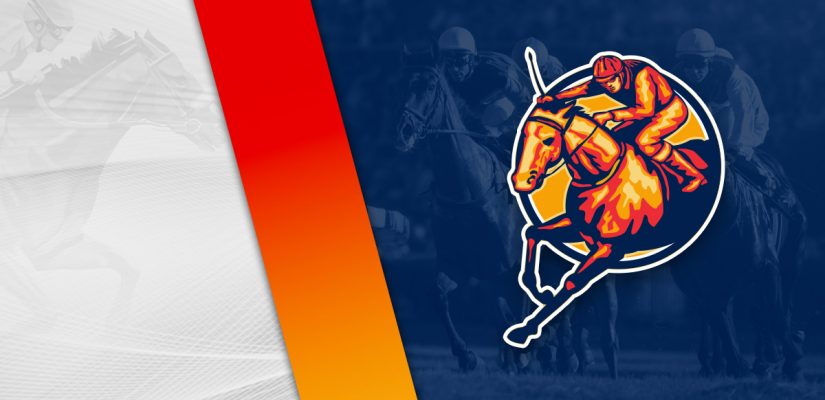 We're back to a normal weekday schedule on Tuesday following some bonus racing at Santa Anita Park and Belmont Park on Columbus Day. Tuesday is a small card with eight tracks available for wagering at BetOnline in North America. Indiana Grand and Thistledown might be the biggest tracks open for racing today. Not that it means anything to me. I found a way to grind out a profit when it was only Fonner Park and Will Rogers Downs racing on Monday and Tuesday during the peak of the pandemic in April.
$25 Risk-Free Horse Racing Bet!
Finding a profit is all that matters. Yesterday was a rough day with regard to profits, but volatility is the name of the game when it comes to horse racing. It's not a game for the weak of heart. While it wasn't a positive day on Monday, my horse racing ROI is around the 90% mark in 2020. Cashing some multi-bet wagers, especially a Pick 5, helps the ROI.
We'll see what Parx has in store for us today. Parx Racing has ten races on the synthetic track for a total of $191,000 in prize money. We'll take a look at three events and see what we can do in Philadelphia. Head below for our free Parx Racing picks for October 13, 2020.
Race 1
(1) Dream'n Demon
+300 (3/1)
(3) Something Pento
+1200 (12/1)
(4) Railroad Bill
+450 (9/2)
(5) Rickie's Melody
+350 (7/2)
(6) Metallic Tune
+1200 (12/1)
(7) Just Exploded
+1200 (12/1)
Post Time: 12:55 p.m. EST
Distance:6 Furlongs
Purse:$17,000
A $17,000 6-furlong maiden claiming event will get us going at Parx in Philadelphia on Monday afternoon. This is a race for winless runners, so somebody is going to get into the winner's circle for the first time in their career on Monday.
I'm looking at Rickie's Melody and Dream'n Demon as the most likely to hit paydirt. Rickie's Melody hasn't had much to celebrate so far. He has gone 8th, 7th, 6th, 6th in his career and receives a much needed easier assignment on Tuesday
In his most recent performance, Rickie's Melody finished 6th in a $17,000 event. Prior to that effort, it was more of the same with Rickie's Melody finishing 6th in another $17,000 outing. The difference between this race and those two is the competition level.
Despite the same class, the competition isn't going to be as tough today. There were some trainers that decided to keep their horses out of this race, opening up the door to a pretty weak field. Dream'n Demon could be the one to beat on the inside rail. He's been in good form before, especially on September 27, 2019 at Belmont Park.
Dream'n Demon placed 2nd in a $30,000 event at Belmont for one of the best outings of his career. He finished 4th thereafter as the favorite on October 23, 2019. In one start since, Dream'n Demon received a DNF after bowing out of the race after bobbling early in a $17,000 race. He is the strongest horse on paper and gets the inside rail in Race 1. I will take my chances on Dream'n Demon.
Race 4
(1) Louie's Wish (1A) Admiral Eastwood
+500 (5/1)
(2) Too Much Johnnie
+160 (8/5)
(3) Game Changer
+1500 (15/1)
(5) Managing Risk
+1200 (12/1)
(6) Racehorseinared
+1200 (12/1)
(8) Rising Storm
+1000 (10/1)
(9) Jump Shot
+1500 (15/1)
Post Time: 2:16 p.m. EST
Distance:6 Furlongs
Purse:$18,000
Race 4 is another 6-furlong event on the synthetic track on Tuesday at Parx. There aren't many winners in this race, but you can find some horses that are coming on strong recently and coming close. Prota and Too Much Johnnie should run a close race again today.
Prota has been an underdog throughout his career. Since debuting as a 5/1 horse in November, he's mostly been 20/1. In his win on July 22, Prota was a 20/1 underdog. That was an outlier for Prota. He's finished 10th, 10th, 11th, 10th, 6th, 1st, 5th in his career.
In other words, the odds have been right on Prota more often than not. This is an easier assignment on Tuesday, so I don't believe it'd be out of the question to see Prota competing for a win for a $18,000 purse. A win here is much more attainable, hence his best odds to win in his career ever on Tuesday.
Too Much Johnnie has been more consistent than Prota. Note that he's finished in the top-3 in five straight races and placed in back-to-back events on August 31 and September 15. In his most recent performance, Kadens Courage had just enough in the tank to edge Too Much Johnnie out at the wire. This is a slightly easier assignment than he's had recently. He should be able to do one better.
Race 7
(2) Strictly the Best
+800 (8/1)
(4) Methodical
+800 (8/1)
(5) Our Stormin Norman
+450 (9/2)
(6) Inspiring Justice
+800 (8/1)
(7) Otis Otis Otis
+800 (8/1)
(8) Little Vinnie
+1200 (12/1)
Post Time: 3:37 p.m. EST
Distance:6 Furlongs
Purse:$21,000
Race 7 covers 6 furlongs on the main track for a $21,000 purse. Our Stormin Norman and Ashraq look like attractive options for this event. Both should have a reasonable opportunity to find a win in Race 7.
Our Stormin Norman has finished in the top-3 in 4 out of his previous 5 races. The run came to an end on August 31 at Parx when Our Stormin Norman finished 4th. Given his odds in those races, I'd say that he has finished where expected. There haven't been too many surprises in his career or any upsets.
That said, it's probably not going to be too long before Our Stormin Norman pops and finally gets over the hump for a win. In his previous 13 races since November, Our Stormin Norman has been in the top-3 in ten of them. This should be an opportunity to get close and possibly come up with a win again.
Ashraq is moving down in class after finishing 4th, 2nd, 8th, 9th in his previous four outings. After winning as a first-time runner in November by a half length over Max Player in a $21,000 event, Ashraq has struggled against tougher opponents. In his most recent outing, Ashraq was 9 of 10 in a $25,000 race on September 8. Tough one there for Ashraq, but should be in for a much better run versus this field on Tuesday.