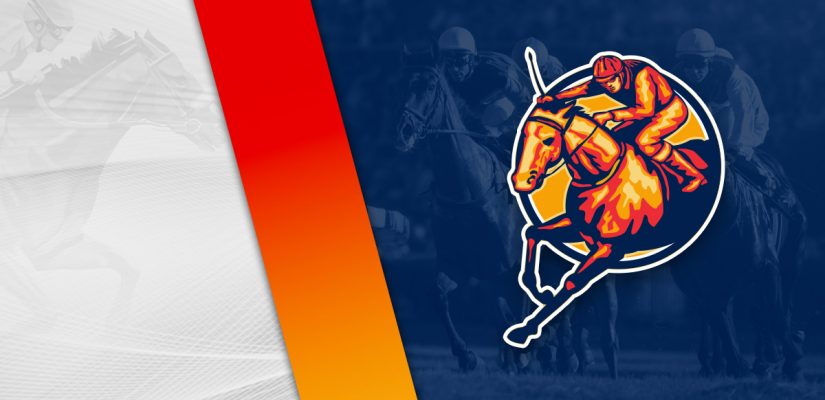 We have a brisk card on Monday with four racecourses available for wagering at BetOnline. This is the calm before the storm before the biggest race of the year on November 7 at Keeneland in Lexington, KY. Prize money wise, the Kentucky Derby is not the biggest race of the year. That belongs to the $5,000,000 Breeders' Cup Classic.
$25 Risk-Free Horse Racing Bet!
In February we'll have the biggest race in the world with the running of the $20,000,000 Saudi Cup. Hopefully the 2021 edition of the Saudi Cup isn't filled with any controversy. We are all well aware of what happened last year with Jason Servis and Maximum Security. I think we can avoid a similar scenario playing out in February.
In March and April when Will Rogers Downs and Fonner Park ruled early in the week, we did pretty well with limited options available. There are still more than enough opportunities today to find some winning horses. For our first look on Monday, we're at Parx in Philadelphia. I'd say this is the most popular of the four tracks being offered at BetOnline. Parx has 11 races on Monday worth a total of $239,000. Head below for our free Parx picks for October 26, 2020.
Race 2
(1) Knock Out Kid
+450 (9/2)
(3) Miss Star Lo
+1200 (12/1)
(4) Lookingforanewspot
+350 (7/2)
(5) Rumor Ridge
+180 (9/5)
(6) Princes Dynamite
+1200 (12/1)
(7) Abaco Dream
+600 (6/1)
(8) Midnight Sky
+500 (5/1)
(9) I'm Thirsty
+600 (6/1)
Post Time: 1:22 p.m. EST
Distance:6 Furlongs
Purse:$15,000
We'll land on Race 2 at Parx to get our day started in Philadelphia on Monday. This event will go 6 furlongs for a $15,000 purse. Nine horses are expected to participate in this race. Rumor Ridge and Midnight Sky are on my shortlist for this race. Midnight Sky will have to fight from the No. 8 spot, but could make things interesting. Midnight Sky has been in better form than most runners in Race 2.
Midnight Sky has finished in the top-2 in three of her previous four entries. She finished 1st, 2nd, 4th, 2nd in her previous three trips. In the win on August 8, Midnight Sky beat Tuesday's Rose by a head to win a $22,450 win as a fairly big underdog. That was a pleasant surprise for Midnight Sky, who won the first time in seven races. Overall, she has gone 5 for 31 in her career with some pretty solid results recently.
In her previous outing on September 28, Midnight Sky placed 2nd in a $15,000 event by a neck. She should be able to threaten in this race again. It might require Rumor Ridge slipping up, but that's more than possible. Rumor Ridge can easily win here if she runs a clean race, though. She is 4 for 27 in her career and getting a class drop after going 4th and 5th in her previous two performances.
Rumor Ridge won on August 26 in a $16,000 race by 4 ½ lengths over Victoria E. That was too easy for Rumor Ridge, as she took control at the ½ pole and edged away. Rumor Ridge jumped up to the $22,000 level and the same results weren't present. This is one of the smallest purses Rumor Ridge has competed for in a while. In this class, she should make her presence felt.
Race 6
(1) Flat Out Flying
+1200 (12/1)
(2) Runningforhome
+450 (9/2)
(3) Enduros Diamond
+2000 (20/1)
(4) Air Attack
+300 (3/1)
(5) Lookin At Roses
+200 (2/1)
(6) Eclipsed Moon
+1200 (12/1)
(8) Well Defined
+1000 (10/1)
(9) Five More Minutes
+1500 (15/1)
Post Time: 3:10 p.m. EST
Distance:1 1/16 Miles
Purse:$27,000
Race 6 is one of the biggest races at Parx on Monday. It comes with a $27,000 purse on the main track, covering 1 1/16 miles on the dirt. Air Attack and Lookin At Roses are worth some consideration here. Air Attack is 3 for 11 in his career and has looked better after a few bumpy races. He finished 7th, 6th, 6th in his previous three performances after back-to-back wins on September 7, 2019 and September 28, 2019.
Improvements have been noted for Air Attack in his last two outings, though. He won on September 21 over Jerome Avenue by a nose in a $22,000 event. That was an impressive win for Air Attack, but he was unable to follow up with another win just ten days ago on October 16. Air Attack showed 3rd in a $28,900 assignment. It certainly wasn't bad up in class, but he will likely need a little more in the tank to get him to the winner's circle over Lookin At Roses.
Lookin At Roses is 3 for 15 in his career and fresh off a win on September 30 in his debut at Parx. After some success at Gulfstream Park, and then struggling to find wins at Monmouth, Lookin at Roses transferred to Parx where he immediately felt more comfortable. Lookin at Roses heat Celtic Treasure by a head after edging off late.
Lookin At Roses finished 4th in a $50,000 event on August 22, which was a fairly nice effort considering the competition, and then 5th in a $51,500 assignment before transferring to Parx and winning. His workouts have been in good order with times of 47.77 and 47.78 seconds at 4 furlongs in October. This should be a winnable run for him on Monday.
Race 9
(3) Imperial Lady
+1500 (15/1)
(4) Charly's Charm
+600 (6/1)
(5) Sweet Turn
+1200 (12/1)
(6) Ragazza Carina
+2000 (20/1)
(7) Sunday Inn
+160 (8/5)
(8) Ebo Special
+250 (5/2)
Post Time: 4:31 p.m. EST
Distance:6 Furlongs
Purse:$35,000
Race 9 is the feature race of the day at Parx with a purse of $35,000 on the main track. Ebo Special and Sunday Inn are going to be involved in the stretch in this contest. Ebo Special gets a much needed drop in class after going 4th, 6th, 5th in his previous three performances. She finished 4th in her stakes debut on November 27, 2019 in the $100,000 Blue Mountain Juvenile Fillies Stakes (Black Type).
This was after Ebo Special went 2nd, 1st, 3rd, 2nd to open her career. Following the stakes race, Ebo Special was unable to get her groove back. She finished 6th in a $55,000 event on September 7, and then 5th in a $40,000 event on October 6. Ebo Special continues to slide down in class, as she searches for a race that she can win. After going to the $100,000 level, it feels like the confidence has been sucked out of her, though.
Sunday Inn has gone 2nd, 1st, 1st to open her career. In her win, Sunday Inn beat Lovely Lydia by 1 ¼ lengths in a $27,100 event on September 19, 2019. She followed up with a really impressive run to win by a neck over Tiz Gracie in a $46,000 event on January 13. Sunday Inn is coming off a layoff, but has been good in workouts. She completed 4 furlongs at 47.86 and 47.65 seconds, and 1:00.41 seconds at 5 furlongs. That form looks nice, and should be good for a win on Monday.