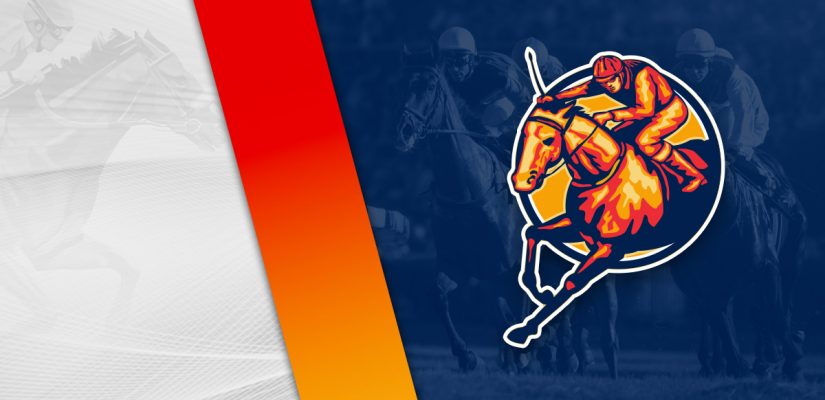 We are in Philadelphia on Wednesday for a ten-race card at Parx on Wednesday afternoon. There is a total of $235,000 available in prize money to horsemen in Philadelphia on this card. Nine races are scheduled for the dirt, with one expected to run on the turf. It's supposed to be a beautiful day on Wednesday in Philadelphia, so it's unlikely that the one grass race will be moved over to the main track.
Not much to report on the horse racing news front. You all know by now that Swiss Skydiver upset Authentic in the Preakness Stakes on Saturday. The Breeders' Cup Classic was going to be a thriller anyway, but with Swiss Skydiver putting on that show in the Preakness and earning an automatic entry into the $6,000,000 Breeders' Cup Classic, there is going to be even more drama in November.
BetOnline is offering a free $25 horse wager at the moment, so if you haven't taken advantage already, be sure to get involved by signing up above. Hopefully you can get started with a winning horse at Parx on Wednesday afternoon. TheSportsGeek also has action over at Keeneland in Kentucky today. Head below for our free Parx Racing picks for October 7, 2020.
Race 5
(1) Tommy's Top Cat
+500 (5/1)
(2) Luxury Suite
+200 (2/1)
(3) Catch Fire
+300 (3/1)
(4) True Wisdom
+600 (6/1)
(6) Iron Lion
+2000 (20/1)
Post Time: 2:43 p.m. EST
Distance:6 Furlongs
Purse:$18,000
Race 5 will get us started on Wednesday afternoon at Parx. This will feature a seven-horse field vying for a $18,000 purse over 6 furlongs. Luxury Suite and Catch Fire are participants to watch in Race 5.
Catch Fire is 3 for 27 in his career and looked adequate in his most recent performance on September 16. Having said that, Catch Fire was the favorite and finished 3rd, so more was expected out of Catch Fire in the $16,000 event.
Catch Fire moved down in class for that race after finishing 4th, 5th, 5th, 5th in four straight performances. It wasn't enough to get the win, but he certainly looked like he belongs in a class like this rather than chasing $20,000+ money.
Luxury Suite is in great form and in search of a hat-trick on Wednesday afternoon. After winning on August 6 and September 9 at Finger Lakes Racetrack, Luxury Suite is looking for more today. He won by 1 ¼ lengths in a $14,100 event, and then followed up for another win by 1 ¾ lengths.
Overall, Luxury Suite is a winner in 3 of 8 races and is looking sharp going into Wednesday. In his most recent activity, Luxury Suite was recorded at 4 furlongs in 48.78 seconds in a workout on September 28. If he's ready to run on Wednesday, then a win looks like a real possibility in Race 5.
Race 6
(1) Her Divineness
+1500 (15/1)
(2) Rumor Ridge
+180 (9/5)
(3) Double the Bet
+1500 (15/1)
(4) Prospective Belle
+1200 (12/1)
(5) Atina Salsa
+300 (3/1)
(6) Karen's Gem
+400 (4/1)
(7) Sold On Salsa
+500 (5/1)
Post Time: 3:10 p.m. EST
Distance:6 Furlongs
Purse:$20,000
Race 6 is our next stop at Parx on Wednesday afternoon. Seven horses are expected to run 6 furlongs on the main track for a $20,000 purse. Rumor Ridge and Atina Salsa should run sharp races this afternoon. Atina Salsa is 7 for 29 in her career, which is fine, but is looking for her first win since October 13, 2019. She has gone winless in eight straight races.
In her most recent performance, Atina Salsa finished 5th in a $23,000 event. Prior to that entry, she was 3rd in a $22,000 race. Race 6 on Wednesday is going to be slightly down in class from her previous attempts, so there might be an opening there against a weaker field. This could be a race for her to breakout in again.
Rumor Ridge is 4 for 26 and recently notched a win on August 26 with room to spare. She cleared the field for a 4 ½ length win in the $16,000 event. This was after Rumor Ridge moved down from the $27,000 level.
She finished 5th and 7th in her previous two races before that try. After the impressive 4 ½ length win, Rumor Ridge moved back up to a $22,000 event and faltered for 4th. Rumor Ridge was one of the favorites in that race and just didn't live up to expectations. However, she will get a chance on Wednesday against a slightly weaker field, so this is a good chance to make up for the slip up.
Race 8
(1) Mischievous Juan (1A) Principino
+300 (3/1)
(2) Go Lime (2A) Celtic Heart
+800 (8/1)
(3) Imminent Danger
+2000 (30/1)
(4) Democratic Norms
+120 (6/5)
(5) Artistic Endeavor
+800 (8/1)
(7) Doctor Doom
+400 (4/1)
Post Time: 4:04 p.m. EST
Distance:1 Mile 70 Yards
Purse:$40,000
Race 8 is the feature race of the day at Parx on Wednesday. It comes with a $40,000 purse for a mile and 70 yards on the main track. There are two coupled entries in Race 8 today. Principino and Democratic Norms are probably the most likely to cross the wire first. Principino made a nice debut on September 16 and could run another nice run today.
He showed 3rd in a nice effort as a first-runner. Principino held up pretty nicely in the $40,000 race. He was a half length away from getting place money as a rookie. If either horse from that team is going to win, it's probably going to be Principino.
Democratic Norms is coming off his first race as well. He was better than Principino to place 2nd in a $45,000 outing on September 4. Democratic Norms was only a head away from a win in that one. It could have gone either way against Light Us Up.
Democratic Norms has been strong in morning workouts as well. Note that he has recorded times below 50 seconds in seven straight performances. He has been really consistent in that regard, with his best time on September 26 for 48 seconds. If he's consistent, and his form from his last race holds up, then Democratic Norms should be able to get out of Wednesday with a win.