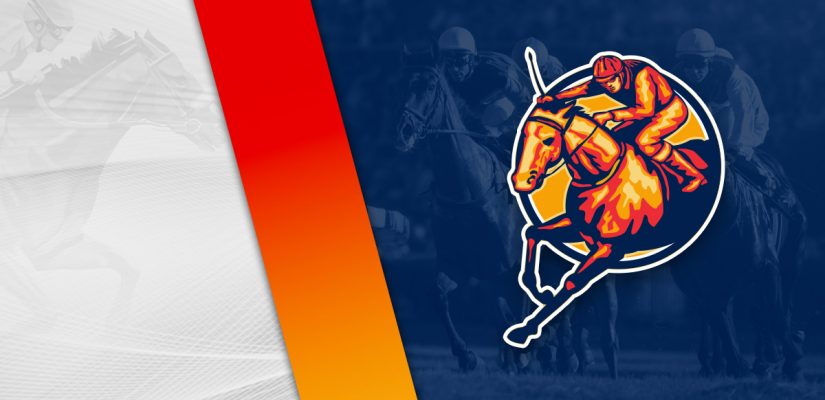 The BetOnline card has nine racecourses available for wagering this afternoon and evening. None of the top-tier tracks are operating, but it's still a decent card if you want to play the ponies on Wednesday.
Look out for this weekend throughout the country. There are multiple big-time prep races on the Road to the Kentucky Derby. Three 100-40-20-10 point races are scheduled to take place, with the $1,250,000 Arkansas Derby (Gr. 1) the feature in Arkansas at Oaklawn Park.
Our first look Wednesday is evening racing at Penn National Race Course. Penn National has eight races worth $124,900 in prize money. Head below for our best Penn National picks on March 30, 2022.
Race 1
(1) Timely Tradition
+180 (9/5)
(2) Littlebitalily
+250 (5/2)
(3) Lady Munnings
+200 (2/1)
(4) Honorable Lilly
+600 (6/1)
Post Time: 6:00 p.m. EST
Distance: 6 Furlongs
Purse:$18,100
Race 1 is an $18,100 event covering 6 furlongs on the dirt. Lady Munnings and Timely Tradition should be involved with a chance at the top prize under these conditions.
Lady Munnings is 6 for 23 and she finished 2nd, 9th, 2nd, 4th in her previous four entries. The mare is coming off a solid effort to go 4th on February 1 in a $28,900 assignment.
Before that performance, Lady Munnings placed 2nd behind First Forever by a nose on December 3 for an $18,100 prize. Back down to that level, expect her to put her best step forward.
Timely Tradition is a 42-race veteran foaled back in 2014. The is 3rd, 2nd, 3rd in her previous three races, placing 2nd behind Flattering Ruby by a nose in a $28,900 race.
In her latest attempt, Timely Tradition showed 3rd in the same class. With a drop to $18,100 on Tuesday, expect her to be a dependable runner.
Race 2
(1) Book of Delancy
+350 (7/2)
(2) Mister Aranguiz
+2000 (20/1)
(6) Touch of Prince
+200 (2/1)
Post Time: 6:27 p.m. EST
Distance:1 Mile 70 Yards
Purse:$15,400
The second event at Will Rogers Downs is a $10,000 assignment covering 6 furlongs on the dirt. Touch of Prince and Kinsaler are likely players in Race 2.
Touch of Prince is winless in five races, finishing 7th, 4th, 7th, 2nd, 4th in five races. In his last two races, Touch of Prince placed 2nd behind Gold Fellow by a half-length for an $11,800 purse.
In his most recent race, he finished 4th in a $15,400 event on March 22. A class drop will do Touch of Prince well on Tuesday.
Kinsaler is seeing a drop in class as well after finishing 6th on March 23 at Charles Town. That was a tough one in the feature for a $32,700 purse.
He finished in the top-3 in four straight races from August 31 to February 16, most recently showing 3rd in a $27,100 race. I'm with Kinsaler in this one.
Race 6
(1) Economic Power
+600 (6/1)
(2) Trending Up
+180 (9/5)
(3) Long Tom
+1500 (15/1)
(5) All Tacked Up
+200 (2/1)
(6) Sacred Mountain
+450 (9/2)
Post Time: 8:16 p.m. EST
Distance: 1 Mile 70 Yards
Purse:$31,600
Race 6 is a $31,600 event covering a mile and 70 yards on the dirt. All Tacked Up and Trending Up should be in a good position in this one.
All Tacked Up is 4 for 23 in his career and 4th, 1st, 2nd in the gelding's previous three attempts. He had a $16,400 win on February 15.
This was a nice run from All Tacked Up by a head and then looked fine on March 9. All Tacked Up placed 2nd behind Simmons by a half-length for a $31,600 prize.
Trending Up is 3 for 14 and finished top-2 in six of his previous seven races. The gelding won three races back in a $16,000 race by 1 ¼ lengths on January 19.
In her most recent event, Trending Up showed 3rd for a $31,600 prize on March 9. That was a decent showing up in class and the same form should probably result in a win today.