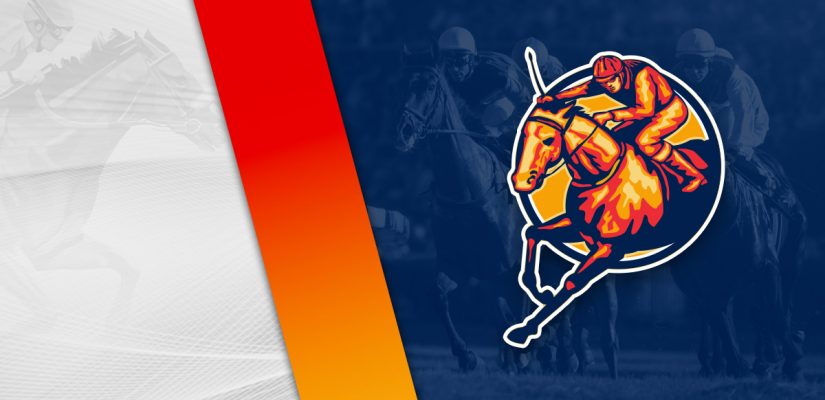 The horse racing grind continues on Wednesday with a decent card of ponies for betting. We are getting closer to the Kentucky Derby on May 7. It's going to be a packed crowd at Churchill Downs with no health restrictions in Louisville.
For our first look on Wednesday, we're at Penn National Race Course in Pennsylvania. Both of our cards today will be evening cards under the lights.
Penn National has eight races worth $120,000 in prize money. Head below for our best Penn National Race Course picks on April 20, 2022.
Race 3
(1) Mister Aranguiz
+800 (8/1)
(6) Johnny Ice
+1000 (10/1)
(8) Tasty's Bullseye
+1500 (15/1)
(9) Super Reign
+450 (9/2)
We're on the dirt for a mile of racing for our first selection at Penn National. Mister Aranguiz and War Novel should be involved in the stretch.
Mister Aranguiz is winless in 29 attempts and 6th, 4th, 3rd in his previous three outings. In his last attempt, Mister Aranguiz showed 3rd for an $11,800 purse.
That was an improved effort to move up closer to the wire. War Novel should be tough for Mister Aranguiz and all participants, though.
War Novel is winless in 12 races, finishing 3rd, 6th, 5th in his last three going into Wednesday. In his most recent race, War Novel finished 5th for an $18,100 purse.
He showed 3rd on March 9 in an $18,000 race, so is more than capable of getting into the mix versus this weaker field in an $11,800 assignment. Look for War Novel to prevail.
Race 4
(2) Kathryn's Joy
+350 (7/2)
(4) Built That Way
+400 (4/1)
(5) Boys of Queens
+600 (6/1)
Race 4 is a $13,100 assignment covering 1 1/16 miles on the dirt. Expect good work from Automate and Legit on these terms.
Automate is 6 for 31 with a chance of doing better today after finishing 6th in back-to-back races. After winning an $18,100 race on November 2, he's finished 3rd, 6th, 6th.
In his most recent outing, Automate finished 6th for a $13,100 prize. That's a noticeable drop in form. If Automate stays on this same path, expect Legit to peel around from the outside to a win.
Legit is 3 for 22 and 4th, 5th, 2nd in his previous three entries. He came on well in his last start to place 2nd in a $11,800 event.
Legit placed a neck behind Kathryn's Joy and was entitled to a win in that one after a nice run. Little improvement is required for a win on Wednesday.
Race 8
(2) Silver Token
+800 (8/1)
(3) Iron Clash
+1500 (15/1)
(4) Screen Star
+400 (4/1)
(5) Talented T J
+450 (9/2)
(6) Bermondsey
+250 (5/2)
(7) Gimme a Jameson
+300 (3/1)
Race 8 is a $10,800 event covering 6 furlongs. Royal Kaz and Screen Star are on my shortlist for the final race at Penn National.
Royal Kaz is a one-time winner through 17 assignments. He has finished 2nd, 6th, 2nd, 4th in his previous four outings.
Two races back, Royal Kaz was in good form, placing 2nd behind Gotanda by 2 ½ lengths in a $10,800 purse. Following this attempt, Royal Kaz finished 4th in a $10,800 prize.
Screen Star should be the one to beat and the best bet on value. The colt is 1 for 18 and 2nd, 3rd, 4th in his previous three entering Wednesday.
Screen Star most recently was 4th in a $14,400 event. Back down to an easier event at $10,800, it's hard not to consider Screen Star at these odds.