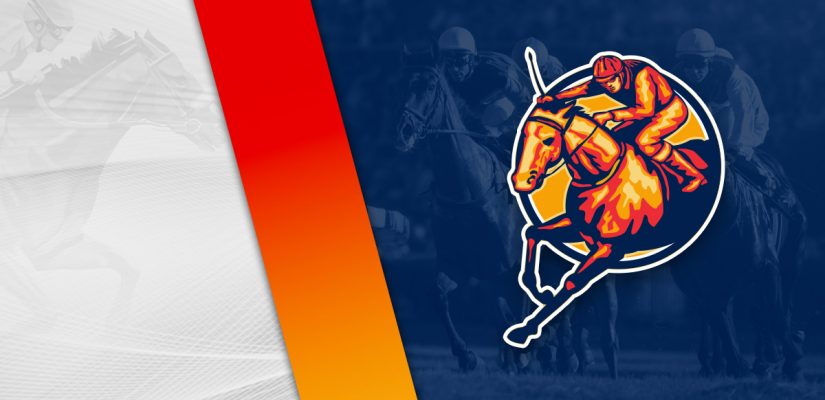 We are counting down the final days of 2021 with only a few days left before Christmas. It feels like this year was a blur just like the year before. As you would come to expect with handicapping horse racing, this year has come with plenty of ups and downs.
If you're going to play the ponies regularly, you just have to accept that there are going to be big swings on the race track. This isn't a game for the faint of heart. The volatility is what can make it so fun, though. I'm sure that 2022 will be filled with more of the same.
BetOnline is offering four tracks for wagering on Tuesday. There is an evening card at Penn National Race Course to bring us back under the lights. I'm looking at Delta Downs and Penn National on the schedule today.
Access our Delta Downs page for more horse racing picks on Tuesday. Over in Pennsylvania, Penn National has nine races with $151,900 in prize money available to be won. Head below for our free Penn National Race Course picks for December 21, 2021.
Race 1
(1) Wish for Peace
+400 (4/1)
(2) Major Thomas
+350 (7/2)
(3) Thatza Alpha
+3000 (30/1)
(4) Money Code
+300 (3/1)
(5) Dragon Ballet
+2000 (20/1)
(6) Summer Ash
+200 (2/1)
Post Time: 6:00 p.m. EST
Distance:1 Mile
Purse:$27,100
The opener at Penn National Race Course is a mile on the dirt for a $27,100 purse. Money Code and Summer Ash should be the top contenders in this assignment.
Money Code has finished 9th, 5th, 2nd, 4th, 3rd in five races in his career. He's finished 2nd, 4th, 3rd in his previous three trips on the track.
Money Code made his best attempt on October 9 at Laurel Park. He placed 2nd behind Cairo Boogie by 2 ¾ lengths for $25,750 in nice form.
In his latest entry, Money Code showed 3rd on December 3 at Penn National. That was a decent go for a $27,100 prize. Expect Money Code to hang around in the stretch.
Summer Ash is winless in six outings, finishing 6th, 5th, 2nd in his previous three. In his last appearance, Summer Ash placed 2nd behind Nostalgic Run by 3 ¼ lengths for $27,100.
This was after Summer Ash finished 5th on November 5 in a $37,170 event. Back down to a more winnable level, expect Summer Ash to be tough to top.
Race 3
(1) Will Ya Win Sum
+800 (8/1)
(2) Posse Can Disco
+250 (5/2)
(3) Methodtomadness
+1200 (12/1)
(4) Dreaming Thousand
+2000 (20/1)
(5) Gem Juan
+1200 (12/1)
(7) Chilling Secret
+1000 (10/1)
(8) Screen Star
+350 (7/2)
(9) Communication Fail
+500 (5/1)
(10) Happy Guy
+1500 (15/1)
(11) Maclean's Legacy
+450 (9/2)
Post Time: 6:54 p.m. EST
Distance: 6 Furlongs
Purse:$10,800
Race 3 covers 6 furlongs for a $10,800 purse. Screen Star and Posse Can Disco should be top contenders for a win in this spot.
Screen Star is a one-time winner through 12 attempts in his career. He has finished 6th, 3rd, 2nd in his last three and showing some improvement.
Screen Star most recently placed 2nd behind Beau Bridge by 2 ¼ lengths in a $10,800 purse. That was a good go for Screen Star after showing 3rd for a $10,800 prize on October 26.
He stays in the same class for Tuesday's assignment. Posse Can Disco is probably the one to beat Screen Star. He is 1 for 9 and seeing a big class drop on Tuesday.
Posse Can Disco most recently finished 8th for a $28,000 purse on October 23 at Belmont. This gelding is used to facing competition at Aqueduct, Belmont, and Saratoga.
A transfer to Penn National should do him a world of good. Look for Posse Can Disco to have a big chance at the winner's circle on these terms.