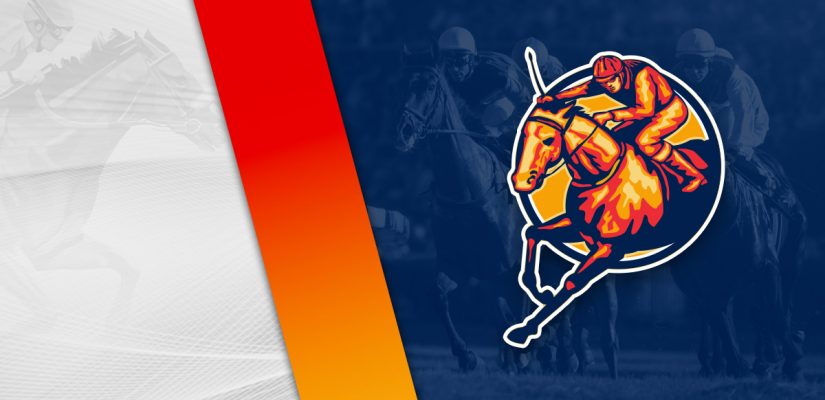 BetOnline has a fairly big card with at least 11 racecourses available for wagering. You can find some afternoon and evening racing. If you're looking for a top tier track you are going to have to wait for tomorrow. Belmont Park has a Thursday card, though you aren't going to find any of the big tracks this afternoon.
If we're looking a little further ahead, you can find some stakes racing on the weekend at Woodbine, Belmont Park, and Laurel Park. The rest aren't really worth mentioning. Belmont only has two stakes races, but has the feature race of the day. The $400,000 Hill Prince Stakes (Gr. 2) at Belmont Park is the most lucrative race on Saturday in North America.
Laurel Park has the most stakes races with 12 on Saturday. There are four $100,000 events in Maryland on that card. For our first look on Wednesday, we're heading to Penn National Racecourse. Penn National has eight races worth $179,700 on Wednesday evening. Head below for our free Penn National picks for October 20, 2021.
Race 2
(1) Nature Trail
+500 (5/1)
(2) Imnotonetocomplain
+1500 (15/1)
(5) Killmanjara
+1000 (10/1)
(6) Charm Alarm
+1200 (12/1)
(8) Knickersinatwist
+250 (5/2)
Post Time: 6:27 p.m. EST
Distance:5 ½ Furlongs
Purse:$27,100
The second race at Penn National covers 5 ½ furlongs on the dirt for a $27,100 prize. This one will likely see Lady G and Knickersinatwist with a bold bid in the stretch run.
Lady G has finished 2nd, 4th, 3rd in her career, placing 2nd as a rookie filly for her debut on July 9. She placed 2nd behind Uncle Buddy by 3 ¾ lengths for a $27,100 purse in a pretty good effort.
In her most recent attempt, Lady G showed 3rd for a $57,500 event on August 21. Considering the class in that one, it was a pretty good effort from Lady G. I give her some respect for that attempt. Another will put her close at the wire.
Knickersinatwist placed 2nd behind Dowser by 1 ½ lengths for a $27,100 purse in her debut on September 24. The filly is open to further improvement in this race. Her workouts have been encouraging with times of 47.50 and 47.80 seconds at 4 furlongs.
Given the value on Knickersinatwist as a small underdog, I like this spot for the No. 8. He just needs a little more improvement, which is very possible to get past Lady G at the wire. I think her price is worth the chance.
Race 4
(1) Hold The Irish
+1200 (12/1)
(2) Its About My Time
SCRATCH
(4) Urban Myth
+160 (8/5)
(5) War Lancer
+1000 (10/1)
(6) Artie Chiller
+500 (5/1)
Post Time: 7:22 p.m. EST
Distance:1 Mile
Purse:$27,100
Race 4 is a $27,100 event covering a mile on the dirt. This one should give Kibale and Urban Myth a big chance of scoring a win.
Kibale and Urban Myth should have a good go in this one. Kibale is winless in two attempts, but should have a better chance of going in with a win in Race 4.
Kibale finished 3rd as a first-time runner on July 20 for a $27,100 prize. He was unable to do better in his next outing, having to settle for 4th on August 31 in the same class.
Kibale is holding tough and going in another $27,100 race, but should be able to navigate through this field. Urban Myth should be the one foe that should give Kibale problems, though.
Urban Myth has finished 6th, 3rd, 3rd, 8th in his career. He showed 3rd for July 10 and August 10. In his August run, Urban Myth showed 3rd in a $50,000 race. Most recently 8th for a $135,000 purse. Down to $27,100, expect Urban Myth to have a big chance tonight.
Race 5
(1) Pubilius Syrus
+350 (7/2)
(2) Yes Sir Colonel
+400 (4/1)
(3) Union Gen. George
+450 (9/2)
(4) Shanghaischool
+1000 (10/1)
(6) Souper Catch
+160 (8/5)
Post Time: 7:49 p.m. EST
Distance:1 1/16 Miles
Purse:$28,900
Race 5 is a $28,900 event covering 1 1/16 miles on the dirt. Pubilius Syrus and Souper Catch should be tough runners in this event.
Pubilius Syrus is 8 for 29 in his career and has finished 1st, 6th, 4th, 2nd, 6th in his previous. He beat Daddy Knows by a half length for a $42,000 purse. That was a good attempt and another run like that should be good.
However, Publilius Syrus most recently finished 6th for a $42,000 prize. That was disappointing on October 12. Souper Catch should have a good presence in this one.
Souper Catch is coming off a half length $42,000 win on September 17. That was an impressive run for Souper Catch, and he has been running great form. He has finished in the top-3 in 11 straight events.
Souper Catch has been running in higher classes with success, so I can't see him running into too many problems in this one. Expect Souper Catch to have the goods for a win in Race 5.