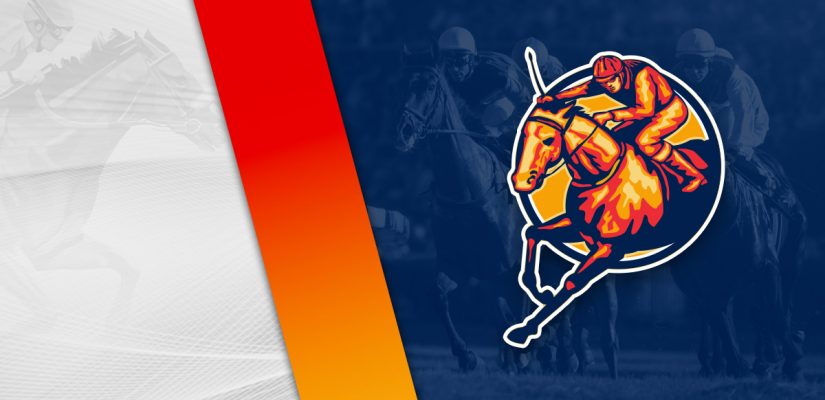 BetOnline has a hefty slate of horse racing on Wednesday with nine racecourses available for wagering. Keeneland is back for the week and dominates the racing schedule on Wednesday. There aren't any other marquee race tracks going on this afternoon.
There aren't any stakes races on the card today, though you'll find plenty on Saturday. It's just not going to be any big graded events. The feature race on Saturday is the $300,000 Empire Classic Stakes at Belmont Park. It's not the biggest racing, but you are going to find huge racing soon at Del Mar.
The Breeders' Cup Classic preview will be available at the blog soon, and an official pick as well for the event next weekend at Del Mar. For our first look on Wednesday, we're going to Penn National for an early evening card. Penn National has eight races worth $124,200 tonight. Head below for our free Penn National Race Course picks for October 27, 2021.
Race 5
(1) Hashtag Winning
+160 (8/5)
(2) Breeze Burner
+500 (5/1)
(3) Cattle Drive
+1200 (12/1)
(4) The Best Candy
+2000 (20/1)
Post Time: 7:49 p.m. EST
Distance:1 1/16 Miles
Purse:$12,600
Race 5 runs for 1 1/16 miles on the dirt for a $12,600 purse. Hashtag Winning and Iywaan have a good argument of getting into the winner's circle. This could be a duel between these two in the stretch.
Hashtag Winning is 14 for 57 in his career, and has finished well recently. The gelding is in good form, and has finished 1st, 1st, 6th, 2nd, 2nd in his most recent five attempts.
In his latest win, Hashtag Winning beat Sepicato by 1 ½ lengths for a $18,100 purse. Hashtag Winning most recently placed 2nd behind Five Down Below by 2 ½ lengths in a $20,900 assignment.
Iywaan is going to have a chance in this one as well. He's 10 for 30 in his career, and has finished 1st, 2nd, 3rd, 1st in his previous four attempts.
Iywaan is coming off a 1 ¼ length win over Hashtag Winner for a $25,750 purse. That was impressive, and should have the edge over Hashtag Winning again tonight.
Race 6
(1) Expurgated
+450 (9/2)
(2) Seeking The Throne
+600 (6/1)
(4) Just A Dream
+1200 (12/1)
(5) Forest Warrior
+500 (5/1)
(6) Cross the Mersey
+200 (2/1)
(7) Our West Indy
+600 (6/1)
Post Time: 8:16 p.m. EST
Distance:5 ½ Furlongs
Purse:$10,800
Race 6 goes for 5 ½ furlongs on the dirt with seven runners. Look for Expurgated and Cross the Mersey to get this one done.
Expurgated is a one-time winner through nine attempts. She opened her career with a 8 ¼ length blowout in a $21,000 event, though hasn't been back to the winner's circle.
In her latest race, Expurgated finished 4th for a $10,800 purse. Prior to that effort, Expurgated placed 2nd behind Favorite Doll by 10 lengths in the same class.
Cross the Mersey is 1 for 12 in her career, with the filly winning on September 4 in a massive blowout by 18 ½ lengths for a $10,000 purse. Since then, she placed 2nd in a $14,000 event behind Princess Adira by a head.
Back down to the $10,800 range, expect Cross the Mersey to handle these foes. It shouldn't be too much work for Cross the Mersey if she wants to run.
Race 7
(1) Jaime Jamel
+450 (9/2)
(2) Mister Aranguiz
+1500 (15/1)
(3) Readthetranscript
+450 (7/2)
(4) Brewing Storm
+300 (3/1)
(6) Sultannes Crown
+140 (7/5)
Post Time: 8:43 p.m. EST
Distance:6 Furlongs
Purse:$17,000
Race 7 is a $17,000 event covering 6 furlongs on the dirt. Go with Jaime Jamel and Sultannes Crown to win this event.
Sultannes Crown is winless in 12 attempts, but should go close in this one. He has finished 4th, 2nd, 3rd in his previous three races.
Sultannes Crown placed 2nd behind Middle Earth by 1 length for a $17,000 purse on September 12, and then came back to show 3rd on October 12 in the same class.
Jaime Jamel has finished 7th, 5th, 4th, 3rd, 10th, 5th in six attempts. He finished 5th on November 11 in a $17,000 event. This was after going 10th on November 1 in a $23,454 assignment.
I think Sultannes Crown is the most battle tested for this class. He has been running close, but just nipped by better competition. Sultannes Crown should get this one done versus this field.