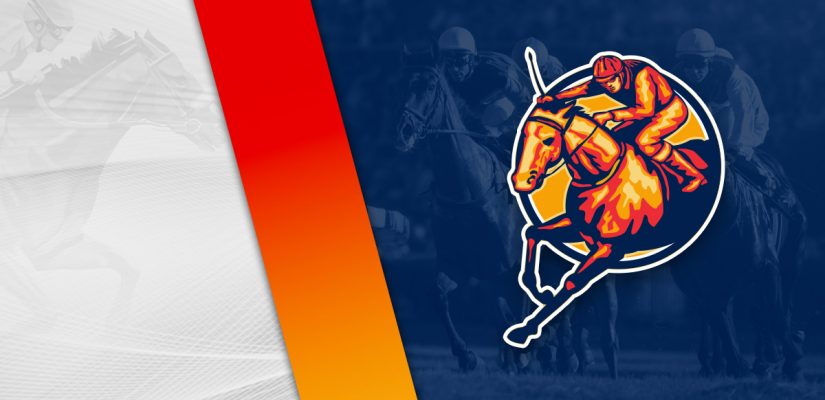 The two-week Pimlico meet continues this weekend, highlighted by their marquee event, the $1,000,000 Preakness Stakes (Gr. 1) on Saturday. The Preakness Stakes is typically the middle race in the Triple Crown. The Kentucky Derby, Preakness Stakes, and then the Belmont Stakes to complete the trifecta. However, the coronavirus threw everything into a loop, and the Preakness acts as the final leg of the Triple Crown for this season. There should be a sense of normalcy with regard to scheduling in 2021, so this is likely the first and only time we have this.
There will be $657,000 available at Pimlico on Friday with 11 races scheduled on the docket. Tomorrow things will heat up at Pimlico with 12 races for $2,700,000. We'll take a look at three races on Friday and then we'll be back on Saturday for the Preakness Stakes. Head below for our free Pimlico Race Course picks for October 2, 2020.
Race 3
(2) Mucho Prospect
+2000 (20/1)
(3) Phantom Ro
+300 (3/1)
(4) Won the Case
+1000 (10/1)
(5) Artistic Drifter
+1000 (10/1)
(6) Ray'swarrior
+160 (8/5)
(7) Captain Mad Jack
+1500 (15/1)
Post Time: 1:49 p.m. EST
Distance:6 Furlongs
Purse:$35,000
We'll get going at Pimlico on Friday afternoon with a $35,000 6-furlong event on the dirt. Phantom Ro and Ray'swarrior should be in the picture in the stretch in this one. Phantom Ro has been running well with three straight performances in the top-3 and two wins.
He won back-to-back outings on August 8 and August 28 for $16,545 and $26,325. Phantom Ro was unable to complete the hat-trick on September 12 in a $33,425 event, but was competitive and placed 2nd. I can see another competitive run by Phantom Ro in this race.
He was on a dry spell for a while, with finishes of 6th, 4th, 8th, 7th, 6th, 6th before getting on the right course recently. Expect a bold effort here to put some strain on Ray'swarrior in the stretch. Ray'swarrior is a strong competitor that should be a threat to all.
Ray'swarrior is on a heater with three straight wins from May 21 to September 2. He won exactly a month ago with a 3 ¼ length win over Factor This In for a $23,000 purse. Prior to that, Ray'warrior won by 2 ¼ lengths over Long Blade for a $27,500 purse.
This horse has been in great form, with finishes in the top-3 in 8 out of his last 9 races. Overall, he's winning at a nice clip, with 11 wins in 32 entries. I'd back Ray'swarrior to take care of this assignment.
Race 6
(1) Singanothersong
+2000 (20/1)
(2) Coop Tries Harder
+600 (6/1)
(4) New York's Finest
+400 (4/1)
(6) Fair Catch
+3000 (30/1)
(8) Royal Commish
+600 (6/1)
(9) Charge to Victory
+1200 (12/1)
(10) Railmaster
+600 (6/1)
Post Time: 3:33 p.m. EST
Distance:5 Furlongs
Purse:$45,000
Race 6 goes off for 5 furlongs on the turf for a $45,000 purse. Ten horses are expected to run on the grass for the top prize in this event. Unmoored and New York's Finest will likely have a good look at the most money here. New York's Finest is 10 for 25 and has had some success, albeit inconsistent throughout his career.
In his previous four races, New York's Finest has gone 1st, 2nd, 1st, 8th. He won on August 15 for a $67,000 by a half length, and then turned around to lose badly in a $76,000 event. Unmoored is the hottest horse and in the best form in this field. He is fresh off a hat-trick and has wins in 4 of his previous 5 outings.
Since June, Unmoored has been running really well. In his last win, Unmoored won by a nose in a $45,000 event. Prior to that outing, he beat Equal Justice by 1 ½ lengths. He was blocked going into the stretch and still overcame that to clear the field and win. I like how Unmoored has been running and should be able to handle this competition on Friday.
Race 11 – Pimlico Special
(2) Monongahela
+1500 (15/1)
(3) Plus Que Parfait
+1200 (12/1)
(4) Someday Jones
+450 (9/2)
(7) Forewarned
+2000 (20/1)
(9) Harpers First Ride
+500 (5/1)
Post Time: 6:23 p.m. EST
Distance:1 3/16 Miles
Purse:$250,000
The $250,000 Pimlico Special (Gr. 3) is the final race at Pimlico on Friday. A purse of $250,000 is up for grabs in this 1 1/16 mile jaunt on the dirt. Someday Jones and Owendale should be involved in the stretch in this event. Someday Jones has shown something recently, with finishes in the top-3 in 7 out of his last 8 outings. Three were wins in the Roanoke Stakes (Black Type), Native Dancer Stakes (Black Type), and allowance race.
His most recent win was on July 6 in a $47,000 allowance event by a half length over Compound It at Delaware Park. He followed up in the $80,000 Storm Cat Stakes (Black Type) to place 2nd on September 7 at Parx. Someday Jones was one of the favorites in that race, so he was looking for a win. Overall, he is 11 for 29 in his career.
I am well aware of who Owendale is. He came through as a 3/1 for us as one part of our Pick 5 win from May at Churchill Downs. Owendale won the $100,000 Blame Stakes on May 23 by a half length over Everfast. That was his first non-graded race since January of 2019. Owendale raced in eight straight races and finished in the top-3 in five.
Owendale is coming off a strong performance in the $400,000 Alysheba Stakes. He finished 1 ¾ lengths behind By My Standards. Owendale was an underdog in that race and performed better than expected. However, at this level, Owendale is expected to thrive for a $250,000 purse. I would pay attention to him in the Pimlico Special on Friday.