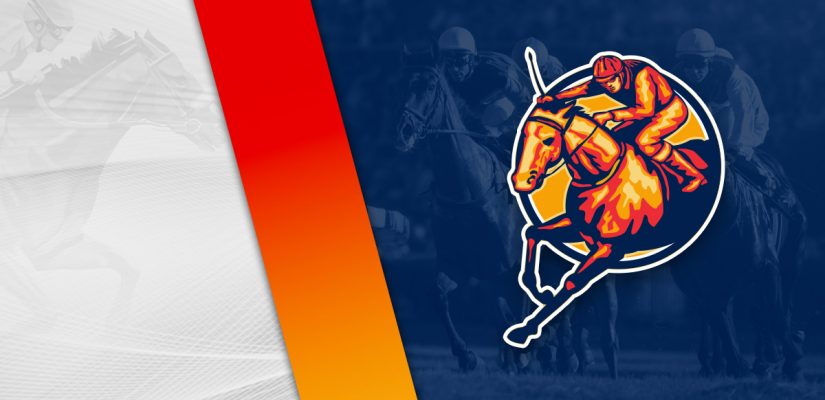 It's Preakness Day at Pimlico Race Course in Maryland. This is not the biggest day on the horse racing calendar. In fact, it isn't in the top-3. I'd go with the Kentucky Derby, Breeders' Cup Classic, Belmont Stakes, and Preakness Stakes.
The Kentucky Derby and Breeders' Cup can be debatable at No. 1, but with a $6,000,000 purse, double the Derby in the Breeders' Cup, race team connections sure like winning that race at the end of the year. The Belmont Stakes is where a Triple Crown winner could be crowned, so that race has hype in some years.
NBC and Preakness Organizers Frowning
The Preakness Stakes is generally a nice day for NBC because of the potential for the Derby winner to win at Pimlico. That's not happening with Rich Strike out of the race.
We're going to Pimlico for the Preakness undercard. For our Preakness Stakes pick, check it out at the link. The total card has $2,983,000 in prize money to be won this afternoon. Head below for our Pimlico and Preakness Stakes undercard picks for May 21, 2022.
Race 1
(2) Royal Crusader
+1500 (15/1)
(3) Aliferous
+1200 (12/1)
(4) Magic Mule
+600 (6/1)
(5) Silent Service
+1200 (12/1)
(6) Abuelo Paps
+450 (9/2)
(7) Where Paradise Lay
+250 (5/2)
(8) Shacks Way
+300 (3/1)
Let's get started in the morning at Pimlico Race Course. The first event at Pimlico is a 6-furlong race for a $58,000 purse.
Where Paradise Lay and Shacks Way are serious players to get the day started in Baltimore. Where Paradise Lay is 4 for 30 and finished 8th, 3rd, 7th, 7th in his previous four attempts.
In his most recent showing, Where Paradise Lay finished 8th in the $100,000 Sir Shackleton Stakes on April 2. He looked better a month earlier for a $62,500 purse, showing 3rd in a decent attempt.
Shacks Way is 3 for 9 and coming off back-to-back wins on April 7 and April 29 at Oaklawn Park. He is in good form to complete a hat-trick on Preakness Day.
In his latest start, Shacks Way beat Skyscanner by 5 ¼ lengths for a $37,000 purse. That was a nice effort following a $31,000 win a few weeks earlier.
This is a step up in class and should be tougher, but his form rates as the best in this race.
Race 8 – Dinner Party Stakes
(1) Tango Tango Tango
+1000 (10/1)
(4) Beacon Hill
+450 (9/2)
(5) English Bee
+600 (6/1)
(7) Nathan Detroit
+3000 (30/1)
The $250,000 Dinner Party Stakes (Gr. 2) covers 1 1/16 miles on the turf. Set Piece and Atone is likely to get involved this afternoon.
Atone is 5 for 16 and has recent experience in graded races. Overall, Atone is 5 for 16 in his career and 4th, 4th, 2nd in the last three races.
Three races back, Atone did well in the $200,000 Ft. Lauderdale Stakes (Gr. 2). He placed 2nd behind Doswell by 1 ½ lengths in a good trip.
Atone entered a couple of tough assignments thereafter. He finished 4th in the $1,000,000 Pegasus World Cup Turf Invitational (Gr. 1) on January 29 and in the $600,000 Maker's Mark Mile (Gr. 1) on April 15.
Set Piece is 9 for 19 and coming off tough races as well. He's 9 for 19 overall in his career, and 7th, 7th, 2nd, 1st in his previous four races.
The gelding went in for a half-length $300,000 win on June 26. That was good work in the Wise Dan Stakes (Gr. 2).
He most recently finished 7th in the Maker's Mark Mile, but should benefit from having the inside advantage on Atone.
Race 12 – Jim McKay Turf Sprint Stakes
(3) Seven Scents
+400 (4/1)
(4) Arthur's Hope
+2000 (20/1)
(5) Mr. Hustle
+1000 (10/1)
(6) Smokin' Jay
+600 (6/1)
(7) Grateful Bred
+600 (6/1)
(8) The Wolfman
+3000 (30/1)
(10) Concrete Glory
+3000 (30/1)
Post Time: 5:51 p.m. EST
Distance:5 Furlongs
Purse:$100,000
The $100,000 Jim McKay Turf Sprint Stakes covers 5 furlongs on the turf. Look closely at Carotari and Seven Scents for winning performers before the Preakness Stakes.
Seven Scents is 7 for 39 and he's 1st, 4th, 4th, 1st, 2nd, 1st in his previous six races. In his most recent outing, Seven Scents beat Bullseye Beauty by a neck in a $130,000 event at Keeneland on April 24.
He was coming off 4th on March 19 in a $49,000 event. The improvement in form of those two races was notable. Seven Scents is likely to be involved in this one.
Carotari is 8 for 24 and he's looking for the hat-trick after winning on October 22 and December 31. In the October start, Carotari defeated Bad Beat Brian by ¾ lengths in a $93,000 assignment.
This was a nice trip from Carotari and then he followed up on New Year's Eve. Carotari beat Extravagant Kid by 1 ¾ lengths in The Janus Stakes.
These were easy for Carotari, who has experience running well in graded assignments. He's remaining in the same class and looks good in workouts. I'd look at Carotari to win.