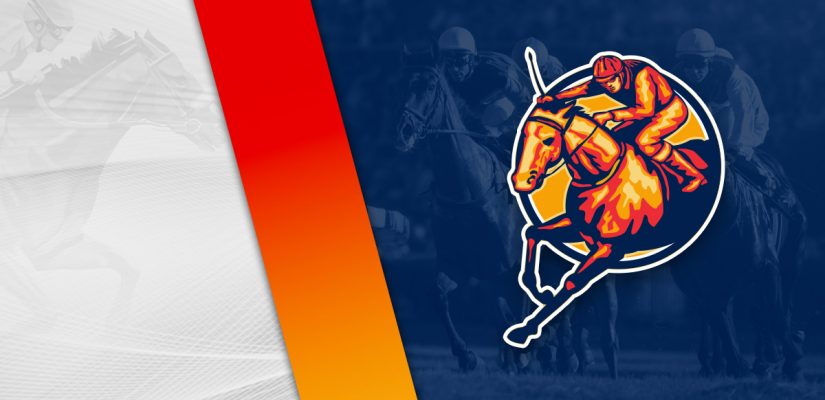 We're playing two more cards on Sunday afternoon. This time both tracks are on the east coast, as we check out what's going on at Monmouth Park and Pimlico Race Course. Pimlico is the home of the Preakness Stakes next weekend.
There will be no Triple Crown bid in 2022. Rich Strike's team is backing out of the Preakness and pointing him to the Belmont Stakes. It sucks for race fans, but understandable if you look at Rich Strike's strengths at longer distances.
Pimlico has four races on the dirt and four on the turf this afternoon. There is a total of $233,000 in prize money available for this one. If you want more horse racing picks, check out our thoughts at Monmouth Park.
Head below for our best Pimlico Race Course picks on May 15, 2022.
Race 4
(1) King Seraf
+1500 (15/1)
(2) Swallow Beach
+2000 (20/1)
(4) Coastal Chaos
+500 (5/1)
(5) Phra Phrom
+300 (3/1)
(6) Uncle Jerome
+200 (2/1)
The fourth race at Pimlico is a $31,500 event on the dirt covering 1 ⅛ miles. Look at Phra Phrom and Uncle Jerome to have a big chance in this one.
Phra Phrom is winless in seven attempts. He has finished 2nd, 2nd, 7th in his previous three going into Sunday.
Phra Phrom most recently placed 2nd behind Virginia Fulla by a neck for a $27,800 purse. That was a fine attempt after placing behind I'm Not Slow by 1 length at the wire on March 27.
Uncle Jerome is winless in eight attempts, but showing good form recently. He is 2nd, 2nd, 3rd in his previous three outings entering today.
The gelding last time placed 2nd behind Texas Tower by 1 ¼ lengths in a $24,047 assignment. This was after placing 2nd behind Rebel Victory by a half-length for $31,288 race.
Uncle Jerome looks like the one in Race 4.
Race 6
(1) Maythehorsebwithu
+450 (9/2)
(4) Ragtime Blues
+120 (6/5)
(5) Day The Music Died
+600 (6/1)
(6) No More Talk
+800 (8/1)
(7) Askin for a a Baskin
+800 (8/1)
Race 6 is a $28,000 event covering 6 furlongs on the dirt. Expect Ragtime Blues and Maythehorsebwithu to play a role in this one.
Maythehorsebwithu is 3 for 15 and 8th, 4th, 3rd in her previous three events. He is capable of better than his recent production.
In her latest outing, Maythehorsebwithu finished 8th for a $33,528 purse. That was a nice attempt after finishing 4th for a $35,112 prize.
Down in class to $28,000, this looks like the best place for him to go, but Ragtime Blues should be a tough opponent.
Ragtime Blues is 6 for 20 and looking for a hat-trick on Sunday. He is 1st, 1st, 3rd, 1st in his previous four outings going into this one.
Ragtime Blues beat Montauk Daddy by 1 length in a $39,000 assignment on March 18 at Aqueduct and then followed up at Laurel Park.
He most recently beat Clubman by 2 ¼ lengths for a $32,024 prize on April 28. This trip at $28,000 looks like another win for Ragtime Blues.
The hat-trick looks within reach for Ragtime Blues at Pimlico.