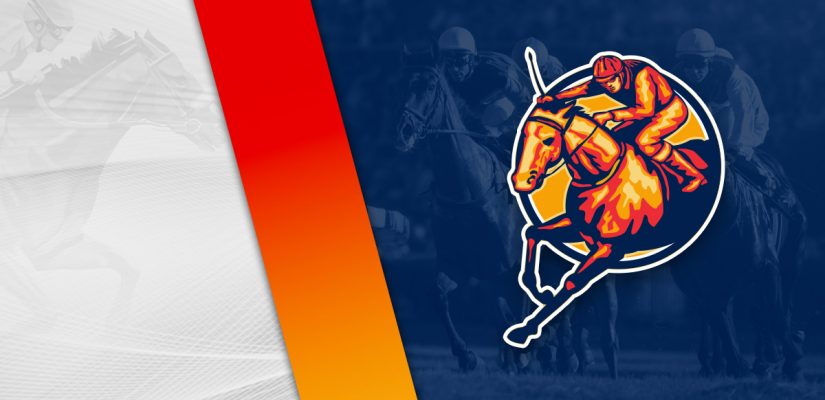 There is a big Saturday approaching in Maryland at Pimlico Race Course. The Preakness Stakes at Pimlico is the second leg of the Triple Crown. There isn't a ton of hype surrounding this race after Rich Strike backed out of the race.
Barring any scratches for the Preakness, there will be nine horses running in the Preakness Stakes. Nine horses aren't exactly what some people were hoping to see.
For Thursday afternoon, we're checking out the action at Gulfstream Park and Pimlico Race Course. Pimlico has eight races worth $266,000 on Thursday afternoon. Head below for our best Pimlico picks on May 19, 2022.
Race 1
(2) Princess Corey
+140 (7/5)
(3) Grace Isabella
+600 (6/1)
(4) R True Sensation
+600 (6/1)
(5) Torch Carrier
+1500 (15/1)
(7) Make It A Double
+450 (9/2)
Race 1 is a 6-furlong event for a $17,000 purse this afternoon. Expect Make It a Double and Princess Corey to have a big chance in the stretch in this one.
Make It a Double is 3 for 21 and finished 3rd, 2nd, 3rd, 4th, 1st, 1st in her previous six races. After a $13,200 win on December 11, the mare is winless in four races.
In her latest race, Make It a Double showed 3rd in a $20,851 assignment on March 26. She's been consistent and a grade drop to $17,000 should assist her chances.
Princess Corey is 3 for 9 in the first nine races in her career. She most recently notched a $29,329 win on April 24 at Laurel Park. That was a textbook 2 length win after stalking the field before the top of the stretch.
The mare is 1st, 4th, 2nd, 1st in her last four and looks to be in a good spot to follow up for back-to-back wins.
Race 3
(1) Moon Launch
+1500 (15/1)
(2) Championship Alley
+500 (5/1)
(3) Shoulda Had It
+500 (5/1)
(4) Fort Fortitude
+600 (6/1)
(5) Chrisatude
+1200 (12/1)
(6) Subject to Change
+200 (2/1)
(7) Revolutionary Road
+250 (5/2)
Race 3 covers 6 furlongs on dirt for a $21,000 purse at Pimlico. The major players in the third event at Pimlico appears to be Revolutionary Road and Subject to Change.
Revolutionary Road is 7 for 39 and looking for better after finishing 7th and 8th in his previous two attempts. In his last race, Revolutionary Road didn't have enough in a $30,575 race on April 10.
She also looked empty on March 5 in a $30,575 race as well for 8th place. Heading down to $21,000 should benefit Revolutionary Road nicely in this one.
Subject to Change is 4 for 14 in his career and finished 1st, 3rd, 5th in his previous three attempts. He's coming off a $21,544 win on April 21 in impressive form.
Subject to Change beat Tom Terrific by a neck to secure the win as the favorite. He was coming off a decent performance on March 13 to show 3rd for a $25,295 prize.
The No. 6 has the most experience having success in this class and has a good chance of showing it again on Thursday afternoon.
Race 8
(1) Run On the Trail
+3000 (30/1)
(2) Bugle of War
+450 (9/2)
(4) Image Maker
+1000 (10/1)
(5) Mr. D'angelo
+250 (5/2)
(6) Principality
+1500 (15/1)
(8) Ghostlighter
+1000 (10/1)
(10) Straight Up Guy
+1500 (15/1)
(11) Jack Gave Back
+1200 (12/1)
Post Time: 4:35 p.m. EST
Distance:1 ⅛ Miles
Purse:$33,000
The final race at Pimlico Race Course is a 1 ⅛ mile challenge for a $33,000 purse. Consideration for Heartness and Mr. D'angelo have to be made in this one.
Mr. D'angelo is 2 for 14 in his career and 2nd, 3rd, 4th, 4th in his last four attempts. He most recently looked in fine form to place 2nd behind Delaware Destroyer by 2 ½ lengths in a $42,435 event on July 17, 2021.
Before that run, Mr. D'angelo showed 3rd in a $38,760 event on June 18, 2021. After a layoff, Mr. D'angelo should return in competitive form on Thursday.
Heartness looks like a good pick for a mild upset in Race 8. The gelding is 2 for 14, with his most recent win on February 12 for a $43,056 purse.
He finished 4th most recently in a $41,312 race on May 6 at Laurel Park. I like his chances and at this price there is definite value to be had with Heartness.