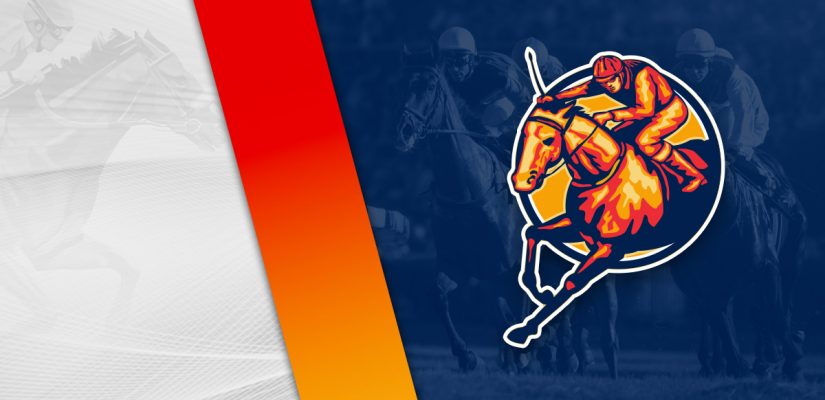 The 147th Preakness Stakes is quickly approaching this weekend. The Preakness has a post time scheduled for 7:01 p.m. EST at Pimlico Race Course on Saturday. There isn't as much drama involved in this race as most would have hoped for in Baltimore.
Kentucky Derby winner, Rich Strike, is bypassing the Preakness Stakes to prepare for the Belmont Stakes in two weeks. The longer distance at Belmont Park should appease Rich Strike rather than the shortest race of the Triple Crown at Pimlico.
Friday is a pretty big day at Pimlico as well. There are six stakes races, with the feature the $300,000 Pimlico Special (Gr. 3). We're at Pimlico for raceday to open Preakness Weekend. There is a total of $1,508,000 in prize money available.
Head below for our best Pimlico picks on May 20, 2022.
Race 4
(1) Uncle Irish
+400 (4/1)
(3) Rustys Gfivefifty
+300 (3/1)
(4) Majestic Frontier
+1000 (10/1)
(5) Gallant Gold
+2000 (20/1)
(6) Shady Munni
+1200 (12/1)
(7) Affable Monarch
+400 (4/1)
Race 4 is a $58,000 race covering 1 1/16 miles on the dirt. Look for Rustys Gfivefifty and Affable Monarch to put forth big bids in this one.
Rustys Gfivefifty is 3 for 10 and he is coming off back-to-back wins on April 9 and April 22. In the first of two wins, Rustys Gfivefifty was a 2 length winner for a $41,728 purse on April 9.
The gelding followed up two weeks later with a 1 ¾ length $49,220 victory. A class hike to this level looks appropriate given his form. He's finished in the top-3 in seven straight races and should be involved.
Affable Monarch is 1st and 2nd in two career starts. The colt opened up his career with a 6 ½ length $57,000 win on September 6 at Monmouth Park. Impressive.
He failed to follow up at Delaware Park, but was still involved at the wire to place 2nd behind Cooke Creek by a half-length for $50,000. This colt looks well prepared for this field and is getting good value.
Race 6
(1) R B's Star
+1500 (15/1)
(2) Another Woman
+160 (8/5)
(3) Escape Fund
+450 (9/2)
(4) Bedtimebourbon
+2000 (20/1)
(5) Awfully Foxy
+500 (5/1)
(6) Tweet Away Robin
+600 (6/1)
(7) Belladora
+1200 (12/1)
(8) Anotherworldinside
+600 (6/1)
(9) Shinelikeadiamond
+2000 (20/1)
Race 6 is a $58,000 event covering 6 furlongs on the dirt. Awfully Foxy and Another Woman should be good for a strong run in the sixth at Pimlico.
Awfully Foxy is 3 for 12 and 2nd, 1st, 3rd, 2nd, 2nd, 3rd, 2nd in her latest six races. She notched a 3 ¾ length $40,986 win on January 30.
That was strong form and she wasn't bad on February 25 in her last showing as well. Awfully Foxy placed 2nd behind Hashtag Lucky by 2 ½ lengths for a $42,642 prize.
Another Woman has finished 7th, 6th, 1st, 2nd in four career attempts. The $105,000 filly found a ¾ length win for a $55,000 purse.
She fell off after a transfer from Gulfstream Park to Churchill Downs. In her latest outing, Another Woman finished 7th for $102,000. A transfer to Pimlico and a $58,000 assignment should put her back in the mix.
Another Woman is going to look much better down in class in this one Friday afternoon. No. 2 is probably the best place to look in Race 6.
Race 9 – Hilltop Stakes
(1) Determined Gold
+2000 (20/1)
(2) Lady Puchi
+800 (8/1)
(4) Pizza Bianca
-125 (4/5)
(5) Determined Star
+2000 (20/1)
(6) Diamond Hands
+500 (5/1)
Post Time: 3:36 p.m. EST
Distance:1 Mile
Purse:$100,000
The $100,000 Hilltop Stakes is a mile on the turf. Consider a win bet on Diamond Hands and Pizza Bianca on these terms. Yes, Pizza Bianca is owned by that Bobby Flay.
Diamond Hands is 1st, 2nd, 3rd in three career starts going into Friday. She opened her career showing 3rd in a $100,000 maiden special weight race at Saratoga.
Diamond Hands most recently notched a 2-length $90,000 win. After that solid performance, she's going to give another $100,000 assignment a go.
Pizza Bianca has graded experience, including a win in the $1,000,000 Breeders' Cup Juvenile Fillies Turf (Gr. 1) on November 5. Overall, she is 2nd, 1st, 2nd, 1st in four career attempts.
The filly most recently placed 2nd behind Consumer Spending by ¾ lengths in the $100,000 Memories Of Silver Lakes on April 24. This shouldn't be as tough versus this field on Friday.
Pizza Bianca in the fifth race of her career should have her third win.