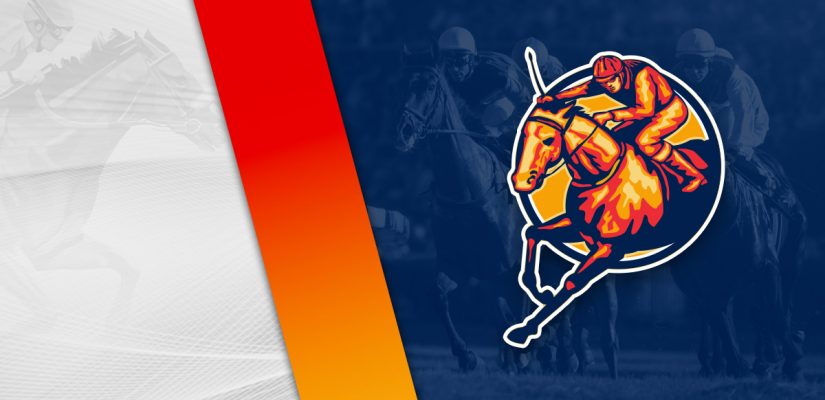 The backside is getting busy in Baltimore at Pimlico in anticipation of Preakness Day on Saturday. The next few days promises to be action packed at Pimlico. It begins on Thursday with a card consisting of ten races for a grand total of $606,000. It's an even split between the dirt and turf with five on the main track and grass. Preakness Day will have a monster payout of $2,7000,000, spearheaded by the $1,000,000 Preakness Stakes.
Authentic will seek to win two of three races in the Triple Crown. Unable to take the Belmont Stakes, Authentic came back to win the Kentucky Derby and can finish off Triple Crown season with a win in the final leg. It won't be a Triple Crown win, but two out of three wouldn't be too bad for Bob Baffert. Despite no Tiz the Law, there is going to be a competitive field in the Preakness looking to test Authentic. While we wait for Saturday, let's try to nail down some winners at Pimlico on Thursday. Head below for our free Pimlico picks for October 1, 2020.
Race 2
(1) Daisy's Doc
+600 (30/1)
(3) Let Us Make Gold
+3000 (30/1)
(6) Market Cap
+1500 (15/1)
(8) Take Profit
+1200 (12/1)
Post Time: 1:13 p.m. EST
Distance:1 1/16 Miles
Purse:$40,000
Race 2 provides us with a look at a nine-horse field covering 1 1/16 miles on the turf. A purse of $40,000 is up for grabs in this one. Jimmy P and Excursion are probably worth a look in this race. Excursion catches some pretty favorable odds from the No. 9 post position.
He finished 4th in his debut on August 22 for a $72,000 purse. That was a tough field and Excursion played it pretty well all things considered. He was a sizable underdog in that race and performed better than expected. Having said that, his price tag of $325,000 would indicate that Excursion wasn't expected to be an underdog in a $72,000 event.
He's expected to be a favorite and winning those races. It's going to be interesting to see how he runs in this class. I think he has a good chance of getting into the money and possibly pulling off a mini upset at this level.
Jimmy P made his debut on August 22 as well for the same purse of $72,000. It wasn't the same race, but Jimmy P was quicker and was rewarded for it by getting in the money as an underdog. Jimmy P showed 3rd to finish just 2 lengths behind the leader. If Jimmy P was on the track with Excursion, he would have easily cleared him. Look for Jimmy P to have the edge in this race.
Race 5
(1) Money Fromheaven
+1500 (15/1)
(2) Le Weekend
+300 (3/1)
(3) Dontletsweetfoolya
-167 (3/5)
(4) Always Something
+3000 (30/1)
(5) Deep Red
+1000 (10/1)
(6) Gifted Heart
+500 (5/1)
Post Time: 2:52 p.m. EST
Distance:6 Furlongs
Purse:$45,000
Race 5 is our second pick at Pimlico on Thursday afternoon in Baltimore. We're looking at a good race between Le Weekend and Dontletsweetfoolya. Le Weekend is searching for a hat-trick after winning on July 13 and August 10. That was after going winless in 11 straight races. Overall, Le Weekend is 8 for 38 in her career, but after going on that losing streak, she has looked great recently.
She won on July 13 by 7 ¾ lengths in a $24,000 event, and then followed up to win by 5 lengths in a $45,000 event. The second win on August 10 was even more impressive than the first. And you have to like what Le Weekend has been doing in the morning workouts. Le Weekend completed 4 furlongs in 47.40, 48.20, and 48 seconds in late August and September.
Dontletsweetfoolya is a $160,000 horse that is looking for a hat-trick today as well. She won on July 24 at Laurel Park by 9 ½ lengths in a blowout in a $40,000 event, and then followed up for another impressive showing to win by 8 ¾ lengths in a $43,260 race.
No one can keep up with her right now, though I think Le Weekend can keep things close at least. At the same time, expect Dontletsweetfoolya to pull away to clear the field and get her third straight win after getting a transfer to Pimlico for this race.
Race 9 – Chick Lang Stakes
(1) Little Menace
+2000 (20/1)
(2) Relentless Dancer
+15000 (15/1)
(3) Captain Bombastic
+1200 (12/1)
(4) Blackberry Wine
+1500 (15/1)
(6) Double Crown
+800 (8/1)
(7) Dreams Untold
+800 (8/1)
(8) Pitching Ari
+3000 (30/1)
Post Time: 5:04 p.m. EST
Distance:6 Furlongs
Purse:$200,000
This is the feature race of Thursday at Pimlico. A purse of $200,000 is up for grabs in this 6-furlong event. We're on the main track for this race, which includes a ten-horse field. Arkaan and Yaupon should both be formidable opponents in this Grade 3 event.
Arkaan has finished in the money in all three outings. He won back-to-back races on June 24 and July 27. The 6 length win for a $42,000 purse prompted the entry into the $155,000 Pegasus Stakes (Listed) on August 15.
That was not a bad performance by Arkaan in the Pegasus Stakes. However, he noticeably weakened just after the ¾ pole and going into the stretch. Arkaan had the lead and let that slip away. At the top of the stretch, Arkaan was down by a length, which developed into a 5 length loss. The good news for Arkaan is that this is a much shorter race.
Yaupon is a perfect 3 for 3 in his career and looking for more on Thursday at Pimlico. He opened his career with a win on June 20 at Churchill Downs by a nose over $79,000. His most recent race was the most impressive of all. Yaupon beat Basin by 2 lengths in the $150,000 Amsterdam Stakes (Gr. 2) on August 29 at Saratoga. Expect a tight race between Arkaan and Yaupon, with Yaupon pulling away for his second straight graded win.