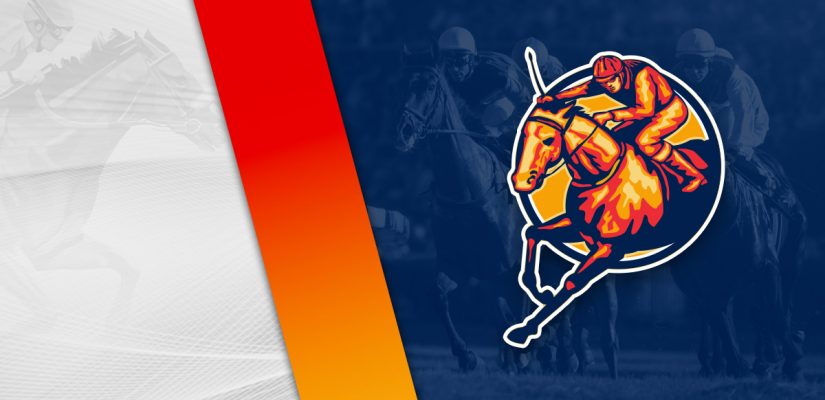 The Saturday card has plenty of stakes racing on the docket. The biggest racing is at Belmont Park this afternoon. There's a million-dollar event, with the Belmont Derby Invitational (Gr. 1) the feature event on Saturday.
Belmont Park isn't the only place with stakes races. It's a pretty big day for Prairie Meadows in Iowa. It isn't often that $1,133,293 is on the table at Prairie Meadows tonight.
We have our Belmont Derby pick on our Belmont Park page, along with more Belmont Park selections. Prairie Meadows leads with the $300,000 Prairie Meadows Cornhusker Handicap (Gr. 3) this afternoon. Head below for our best Prairie Meadows picks on July 9, 2022.
Race 4
(1) Feelin My Oats
+500 (5/1)
(4) Wild Beauty
+2000 (20/1)
(5) Rome's Burning
+300 (3/1)
(6) A J's Ride
+1200 (12/1)
(7) Sweet Holiness
+2000 (20/1)
(8) Always Valentina
+1500 (15/1)
Race 4 is a $32,000 event over 6 furlongs on the dirt this evening. Rome's Burning and Gata Runz should be serious players in the fourth assignment.
Rome's Burning has been consistent through four career starts. She's finished 3rd in four straight outings. In her latest performance, Rome's Burning showed 3rd in a $32,000 start on June 18.
Before that trip, Rome's Burning showed 3rd on June 4 in the same class. Rome's Burning remains under the same terms on Saturday.
Gata Runz had her first trip on May 20 at Churchill Downs. Following a strong run, Gata Runz went on a break. She placed 2nd behind Cartel Queen by 2 ¼ lengths in a $100,000 event.
She's back after a layoff and some strong workouts. Gata Runz has been timed at 46.05 and 47.20 seconds at 4 furlongs, while clocked at 58.75 seconds in a 5-furlong workout. She is certainly capable of being the best.
Race 6 – Prairie Gold Juvenile Stakes
(1) Tyler's Tribute
+400 (4/1)
(2) Prove Right
+350 (7/2)
(3) Free From Guilt
+800 (8/1)
(5) Top Recruit
+200 (2/1)
(7) Baytown Get It On
+1000 (10/1)
The $100,000 Prairie Gold Juvenile Stakes covers 5 ½ furlongs tonight. Top Recruit and Undalay should pose a threat to the rest in Race 6.
Undalay has finished 1st, 2nd, 11th in three career starts. In his latest performance, he beat John Grey by ¾ lengths for a $92,000 purse.
That was a strong trip to the winner's circle after placing 2nd behind Drew's Gold by 1 ¼ lengths in the same grade. Expect Undalay to have a chance against this competition.
Top Recruit has a win in one start on June 9 at Churchill Downs. The colt was purchased at auction in March and is expected to be a winner.
Top Recruit beat Roman Giant by ¾ lengths in a $120,000 race at Churchill Downs. An impressive debut and more is expected to come for Top Recruit. This assignment on Saturday looks good for him.
Race 9 – Prairie Meadows Cornhusker Handicap
(1) Flash of Mischief
+600 (6/1)
(2) Officiating
+400 (4/1)
(3) Silver Prospector
+250 (5/2)
(4) Rated R Superstar
+300 (3/1)
(6) Fleetridge
+1200 (12/1)
The feature race at Prairie Meadows is the Prarie Meadows Cornhusker Handicap. This is also one of the biggest races in the US on Saturday. It's the biggest on the evening card for sure.
Silver Prospector and Warrant are sure to get involved in Race 9. Silver Prospector is 5 for 21 and likely to have a say at this level.
He was on the Kentucky Derby betting board at one point for the 2021 Derby, but didn't do enough to get in through the prep races. Silver Prospector found those too tough, but is well placed at this level.
In his most recent attempt, he beat Mish by 1 ½ lengths in the $400,000 Steve Sexton Mile Stakes (Gr. 3). Expect him to contend in this one, but Warrant will make it tough to repeat.
Warrant is 3 for 11 and dropping in class at Prairie Meadows. He's finished 2nd, 4th, 2nd in his previous three entries.
Warrant pointed to the $650,000 Santa Anita Handicap (Gr. 1) on March 5. That was a big trip, placing 2nd behind Express Train by a head.
In his latest start, Warrant placed 2nd behind Fearless by 2 ¾ lengths. He beat the favorite Lone Rock, but couldn't get to Fearless. Note that in 10 of 11 performances, he's finished in the top-3.
Look for Warrant to be the best in the Cornhusker Handicap at Prairie Meadows tonight.