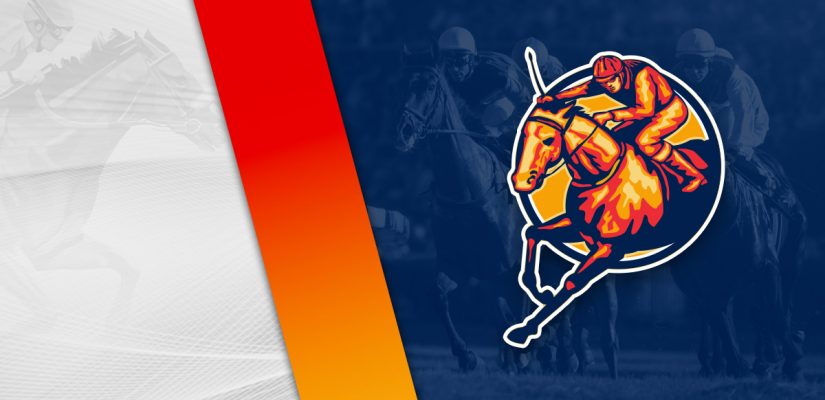 We're back on the racetrack Tuesday afternoon looking for winning horses. With the Bing Crosby (Gr. 1) in the rearview mirror, the next big race this weekend is the $1,000,000 Whitney Stakes (Gr. 1) and $1,000,000 Saratoga Derby Invitational (Gr. 1) at Saratoga. Those are two huge races on the same day this Saturday.
Along with the action at Saratoga, Mountaineer Park has the $500,000 West Virginia Derby (Gr. 3) and Del Mar with the $400,000 Clement L. Hirsch Stakes (Gr. 1). There's a lot of action to keep up with this coming weekend.
We're beginning the day at Presque Isle Downs with horse racing picks in Pennsylvania. Presque Isle has eight races worth $196,500 on the card. Head below for our best Presque Isle Downs picks for August 2, 2022.
Race 1
(1) Uncle Earl
+250 (5/2)
(2) Saint Goar
+120 (6/5)
(3) Bear Creek
+400 (4/1)
(4) Captain Mad Jack
+600 (6/1)
The opener at Presque Isle Downs is a $21,000 event covering 6 furlongs. Look for good work from Uncle Earl and Saint Goar on the synthetic track.
Uncle Earl is 6 for 27 and 4th, 1st, 4th, 1st in his previous four attempts. Two races back, he beat Mas Chikilin by 4 ¼ lengths for a $15,700 prize on June 2.
That was nice form, but Uncle Earl couldn't handle a $18,500 assignment on June 28 and fell to 4th. Can he run well at this level? Expect him to be competitive, but Saint Goar might be too much.
Saint Goar is 4 for 15 and 4th, 2nd, 1st in his previous three starts. He looked impressive on March 24, with a $26,400 event on July 21. In his latest start, Saint Goar finished 4th for $21,000 on July 21.
That could have gone better for Saint Goar, but this race reads better for him. I'm going to side with the better value on Uncle Earl, though. He's capable of much improvement.
Race 5
(2) Pure Spring
+300 (3/1)
(3) Paid the Preacher
+500 (5/1)
(4) Magicstick
+500 (5/1)
(5) Youmustbea Weasley
+350 (7/2)
(7) Samurai Song
+160 (8/5)
Race 5 is a $37,500 event covering a mile. Look at Youmustbea Weasley and Samurai Song to do damage in the stretch.
Youmustbea Weasley is a one-time winner in 10 attempts, finishing 1st, 2nd, 2nd in his previous three outings. In his most recent outing, he beat T Rex by 1 ¼ lengths for a $35,000 purse on July 25.
That was a nice showing after placing 2nd in back-to-back $32,000 assignments. Following that $35,000 win, Youmustbea Weasley should be considered in this field.
Samurai Song is 2 for 25 and should look good down in class. She's finished 5th, 3rd, 3rd, 3rd, 3rd in her previous five outings. Expect a drop in class to help on Tuesday.
In her most recent attempt, Samurai Song finished 5th in the $100,000 Princess of Sylmar Stakes on July 25. Sliding down in class to $37,800 should put Samurai Song in winning territory.
Race 7
(1) Judy's Ms. Officer
+1000 (10/1)
(2) Linguistic
+250 (5/2)
(3) Runaway Breeze
+800 (8/1)
(5) Boo Boo Kitty
+350 (7/2)
(6) New Ways to Dream
+300 (3/1)
Race 7 covers 6 furlongs for a $36,000 purse. Look at Linguistic and New Ways to Dream to come up with bold efforts in this one.
New Ways to Dream has a win in 14 outings. The filly is 2nd, 2nd, 3rd, 1st in her previous four starts. She was a winner four races back, with a win by 2 ½ lengths over Boo Boo Kitty for $32,000.
That was a nice performance, but she's looking to go back to the winner's circle. In her latest start, New Ways to Dream placed 2nd behind Baby No Worries by 1 length for $33,000 on July 12.
Linguistic has finished 1st, 2nd, 5th, 10th in four career starts. He's coming off a 7 ¼ length win over She's Rednecker for $35,000 on July 20. That was impressive after placing 2nd behind Baby No Worries by ¾ lengths.
This looks like a leading opportunity for Linguistic.