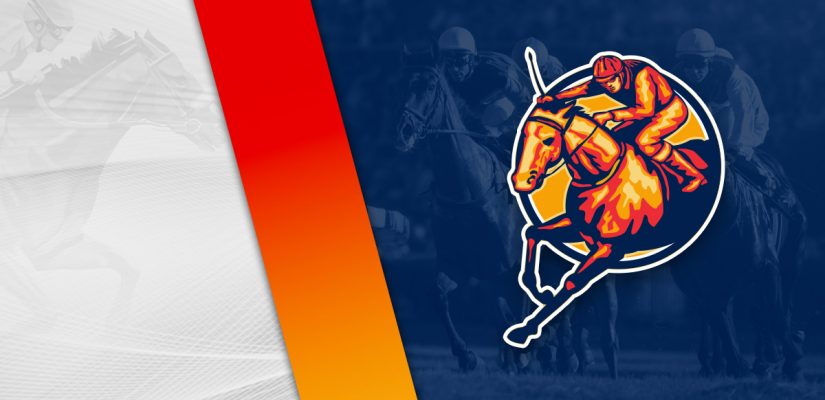 Presque Isle Downs is the scene of our first horse racing selections of the day on Tuesday. Presque Isle Downs is located in Erie, Pennsylvania. There are several racecourses out in the northeast in the same area that have cards during the summer months. Saratoga is the biggest of all, while the likes of Presque Isle, Finger Lakes, Parx, Thistledown, and Mountaineer park pick up a lot of betting handles during the weekday. Then there's Fort Erie and Woodbine a short drive over the border in Canada. There is no shortage of action for the horse racing junkie today at BetOnline.
A total of 11 courses are being offered at BetOnline, with nine in the US and two in Canada. Presque Isle Downs has a $156,000 racecard on tap for Tuesday. There are eight races scheduled on the synthetic track, as are all races everyday at Presque Isle. We had success at Mountaineer Park last night, but less so at Thistledown during the day. Hopefully Presque Isle Downs provides us with some winners on Tuesday. Head below for our free Presque Isle Downs picks for August 25, 2020.
Race 3
(1) Bentley's Palace
+1200 (12/1)
(2) Snowy Morning
+300 (3/1)
(3) Daises of May
+1200 (12/1)
(5) Mary Elizabeth
+500 (5/1)
(8) Shore Shot
+1200 (12/1)
Post Time: 5:35 p.m. EST
Distance: 6 ½ Furlongs
Purse: $30,000
Race 3 should present some nice value for us at post time in Erie. This event is the co-feature race of the day, with a purse of $30,000 available for 6 ½ furlongs. Snowy Morning and Moms Love should have a strong run on Tuesday. Snowy Morning enters at the morning-line favorite at 3/1. She is in search of her first win after finishing 4th, 4th, 5th in the first three races of her career.
Snowy Morning transfers over from Penn National to Presque Isle looking for better results on the track. As a first-time runner in June, Snowy Morning finished 4th in a $27,100 event for a fairly serviceable debut. However, major improvements haven't been there for Snowy Morning yet. She was 5th as a favorite in a $18,100 race on August 7.
That was only for 5 furlongs, and she was noted as being tired in the stretch. Nevertheless, reports suggest that Snowy Morning has been in better form in the morning. If Snowing Morning runs like what's expected of her, then she should be able to play a role in Race 3. It's possible that she fails as the favorite again, though.
Moms Love is in the same boat as Snowy Morning, with finishes of 4th, 4th, 4th in her previous three performances. However, Moms Love has been doing it for longer with ten races under her belt. Since March, Moms Love has finished 4th in 5 of 7 races so there's some consistency at least. She is accustomed to racing against horses at Gulfstream Park.
Moms Love should find her assignments at Presque Isle easier. She has been really quick in the morning and enters in good form. Moms Love completed a 4-furlong workout on August 13 with a time of 47.60 seconds. I think it's worth taking a shot on her in Race 3.
Race 6
(1) Foot Rub Love
+400 (4/1)
(2) Saturdays Vapor
+250 (5/2)
(3) Golden Pearl
+200 (2/1)
(4) Miss Understanding
+800 (8/1)
(5) Hifalutin
+1500 (15/1)
(6) Katie's Sunrise
+2000 (20/1)
(7) Acadia Fleet
+450 (9/2)
Post Time: 6:50 p.m. EST
Distance:6 Furlongs
Purse:$15,000
We're off to Race 6 at Presque Isle Downs on Tuesday. Race 6 covers 6 furlongs for a $15,000 purse on the all weather track. Golden Pearl and Foot Rub Love are on my shortlist for the event.
Foot Rub Love gets the rail out of the gate and should be more of a competitor than the odds indicate. She is 1 for 18 in her career and showing good form recently. Foot Rub Love has finished 3rd, 2nd, 2nd, 1st, 8th, 2nd, 2nd in her previous seven entries.
Foot Rub Love is coming off two 2nd place finishes on August 3 and August 17. Those were for $13,000 purses in both events. She was a winner on June 29 by a nose in a $14,100 race. It's hard to dismiss Foot Rub Love in this class.
It isn't that much higher than races she's won and been close in. In the race she finished 8th, Foot Rub Love was running for a $17,800 purse. That was too much to ask of her, but a $15,000 event should be manageable.
Golden Pearl has been finding a lot of consistency recently. She has finished in the top-3 in six straight performances. All of those races, including a 3 ¾ length win on February 19, were in higher classes than her assignment today. Golden Pearl won in wire-to-wire fashion for a total of $37,100 in that race.
After showing 3rd in her latest race in a $19,000 event, Golden Pearl eases in class down to the $15,000 level. Going back to the stable without a trip to the winner's circle would be disappointing for Golden Pearl. Against this competition she should be able to find a win.
Race 8
(1) Commodore Barry
+450 (9/2)
(2) One Real Cowboy
+2000 (20/1)
(4) The Humongous One
+300 (3/1)
(5) The Man Can
+1200 (12/1)
(6) Texas Giant
+600 (6/1)
(7) Sir Swaysalot
+250 (5/2)
(8) Royal Family
+2000 (20/1)
(9) Mr McGuerty
+1500 (15/1)
(10) Just Doing
+1000 (10/1)
Post Time: 7:40 p.m. EST
Distance:1 Mile
Purse: $12,000
Race 8 brings us to the final race at Presque Isle Downs for Tuesday. It's an early evening race scheduled to begin at around 8:00 p.m. EST. The Humongous One and Sir Swaysalot should have a good run for the top prize in Race 8. The Humongous One has raced in three races and is looking for a big step forward today.
He has finished 6th, 2nd, 5th thus far. In the race he placed in, The Humongous One finished a head behind Invigorating in a $15,000 event. However, he wasn't able to build on that performance on August 12 for another $15,000 purse.
He struggled in that race and finished next to last for 4th. It was disappointing after the promising workout prior to that race. The Humongous One completed 4 furlongs in 47.40 seconds, but practice didn't translate on race day. Sir Swaysalot is looking for the first win of his career after going winless in 16 races.
Sir Swaysalot has finished 7th, 4th, 2nd in his previous three races. He is coming off a strong performance on August 10 after getting into a duel against The Drake. Sir Swaysalot had a 1 length lead at the top of the stretch, and then ran out of steam and lost to the heavy favorite by 3 ¾ lengths. That form would be more than enough versus this field.