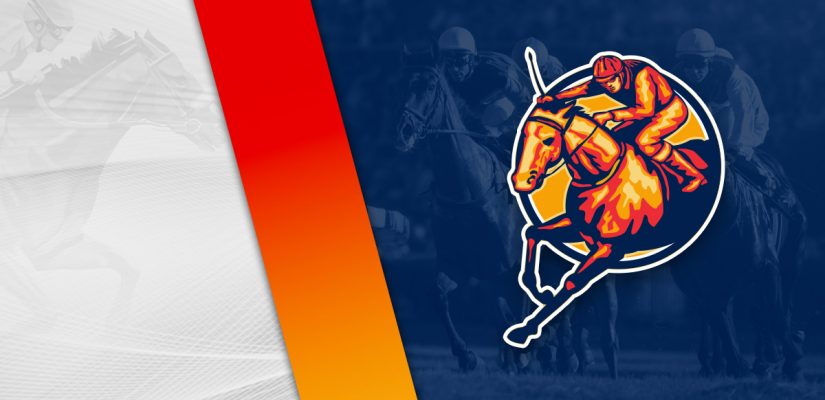 It was an exciting stakes weekend with big Breeders' Cup Challenge events on Saturday and Sunday. There were several "win and you're in" events with around a month remaining until the Breeders' Cup at Del Mar.
$25 Risk-Free Horse Racing Bet!
The Breeders' Cup is scheduled for November 5 and November 6 in California. Bob Baffert had a taste of revenge with a win with Medina Spirit in the Awesome Again Stakes on Saturday. He will look to have something more to say in a month.
BetOnline has a small card on Monday with eight racecourses on the agenda. We are at Finger Lakes Racetrack in Farmington, NY along with Presque Isle Downs in Erie, PA. Presque Isle has eight races worth $219,000, which includes the $75,000 Presque Isle Debutante Stakes. Head below for free Presque Isle Downs picks on October 4, 2021.
Race 1
(1) Unwanted Input
+200 (2/1)
(3) Waterloo Sunset
+500 (5/1)
(4) Countess Jessica
+800 (8/1)
(6) Blushing Betty
+350 (7/2)
Post Time: 4:45 p.m. EST
Distance:6 Furlongs
Purse:$14,000
The first race at Presque Isle Downs is a $14,000 event covering 6 furlongs. Six runners are expected to participate, with Waterloo Sunset and Unwanted Input owning claims going into Monday.
Waterloo Sunset is 2 for 27 and looking to go in for the first time since June 16. Since the win, she has finished in the top-3 in four of six attempts. In the win Waterloo Sunset beat Coco Machen by 2 ¼ lengths in a $7,800 event.
Waterloo Sunset most recently placed 2nd behind Puffer Fish by 2 ½ lengths in a $15,000 event on September 13. That was encouraging after showing 3rd on August 30 in a $17,000 race. This looks like a winnable assignment.
Unwanted Input is 2 for 12 in her career, and has been running well in the top-3 since August 5. She's finished 3rd, 2nd, 1st, 3rd, 1st since then. In her most recent attempt, Unwanted Input beat Gucci Gal by 1 ¼ lengths in a $15,450 event.
That was the second win in three outings, with a 1 ¾ length win for a $11,000 purse on September 6. If Unwanted Input is interested in going like she has been recently, the filly should be in good shape for a win.
Race 5 – Presque Isle Debutante Stakes
(1) Howdyoumakeurmoney
+450 (9/2)
(2) Runaway Breeze
+1500 (15/1)
(3) Battle Charge
+600 (6/1)
(4) Isthatyourharley
+800 (8/1)
(5) Donya Know It
+500 (5/1)
(6) Southern Sky
+1000 (10/1)
(7) Royal Engagement
+300 (3/1)
(8) Donya Know It
+800 (8/1)
(9) She's Pure Silver
+2000 (20/1)
(10) True Blue Pearl
+350 (7/2)
Post Time: 6:25 p.m. EST
Distance:6 ½ Furlongs
Purse:$75,000
This is the feature race of the day in the US. The Presque Isle Debutante is a $75,000 event covering 6 ½ furlongs. Royal Engagement and True Blue Pearl should have a big chance in this one.
True Blue Pearl made her debut on September 6 and looked good. She defeated Ebb Tide by ¾ lengths for a $30,000 purse.
She has been in good form in workouts as well. True Blue Pearl was clocked at 47 and 47.40 seconds across 4 furlongs. This is going to be a much tougher assignment than her first outing, though.
Royal Engagement has finished 1st, 3rd, 2nd, 9th in her career. She is taking a big class drop after appearing in the $400,000 Natalma Stakes (Gr. 1). This is going to be much more manageable.
Prior to that loss, Royal Engagement placed 2nd behind Diabolic by 1 length in the $125,000 Catch A Glimpse Stakes on August 21 at Woodbine. A repeat effort of that would be sufficient versus this competition.
Race 7
(1) Viski Jones
+180 (9/5)
(2) Vintage Kitten
+400 (4/1)
(5) Just Plunge
+600 (6/1)
(6) The Programmer
+300 (3/1)
Post Time: 7:15 p.m. EST
Distance:1 Mile 70 Yards
Purse:$32,000
Our final selection at Presque Isle Downs is a $32,000 event covering a mile and 70 yards. The Programmer and Viski Jones should do something in this event.
The Programmer is 2 for 5 and has finished 7th, 4th, 1st, 1st, 2nd in his previous five attempts. He was a back-to-back winner on July 19 and August 12.
In the first win, The Programmer defeated McQueen's Bullitt by a head for a $30,000 prize. Then The Programmer followed up in a $32,000 assignment by a neck. It was close but he got there.
The Programmer was unable to make it a hat-trick, as he placed 2nd behind A Cotswold Village by 1 ¾ lengths for a $32,000 purse.
Viski Jones is 8 for 49 in his career. He's finished 1st, 3rd, 4th, 2nd, 1st, 10th in his previous six races.
Viski Jones got home on August 25 over Inclusive by 3 ¾ lengths in a $18,000 event. This was after placing 2nd behind Wait for It by 1 length in the $100,000 Hard Spun Stakes.
Back down to $32,000 after going 10th in the $200,000 Alphabet Soup Handicap, Viski Jones looks like a favorable player in Race 7 at Presque Isle this evening.