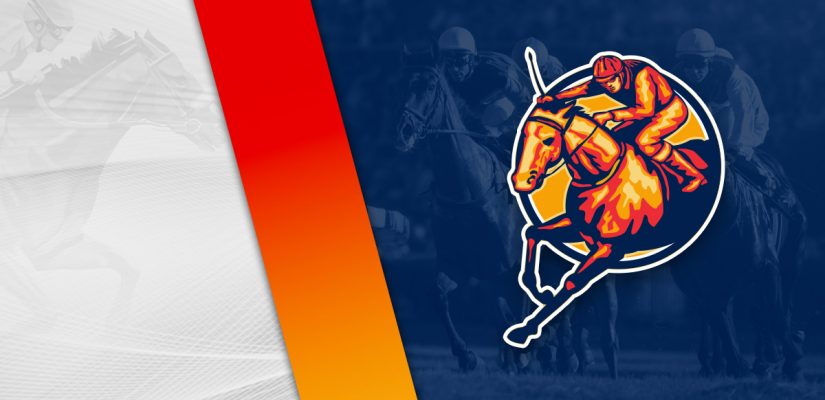 After the longest Triple Crown season ever, we don't have to wait too long for the $6,000,000 Breeders' Cup Classic. The Triple Crown really didn't prove much. After Tiz the Law cruised in the Belmont Park, there was some noise that we were going to see a Triple Crown winner in 2020. Maybe a bit too premature, as Tiz the Law placed behind Authentic in the Kentucky Derby, and then bypassed the Preakness Stakes to prep for the Breeders' Cup Classic. Three races and three different winners.
That doesn't settle a whole lot. Who is the best horse of 2020? The Triple Crown didn't prove much. It did show that there are several really good horses around this year. The Breeders' Cup Classic is going to be the tiebreaker between many heavyweights. Maximum Security, the horse that was disqualified after winning the 2019 Kentucky Derby, is going to join Authentic, Swiss Skydiver, and Tiz the Law in the Breeders' Cup Classic. And we haven't even talked about Improbable, who might be the best horse in the race.
Tuesday is a small slate in North America. BetOnline is offering six tracks for wagering today. We'll head to Presque Isle where they are offering eight races on the synthetic track for a total of $182,000. Head below for our free Presque Isle Downs picks for October 6, 2020.
Race 1
(1) She's a Trooper
+1000 (10/1)
(3) Puffer Fish
+500 (5/1)
(4) Freshman Class
+350 (7/2)
(5) Sunday Express
+250 (5/2)
(6) Intoxicologist
+400 (4/1)
(7) Dominant Stranger
+1000 (10/1)
Post Time: 4:45 p.m. EST
Distance:1 Mile
Purse:$21,000
We'll get going at Presque Isle Downs with Race 1, a mile event for a $21,000 purse on the synthetic track. Nagini and Sunday Express have both been in good form and should be involved in the stretch. If they hold their recent form, then Nagini and Sunday Express both have a good argument for a win here. Nagini is 1 for 8 in her career with a win on September 9 in her debut at Presque Isle. She received a transfer from Tampa Bay Downs and immediately felt comfortable here.
Nagini won by ¾ lengths over Don't Make Me Beg in a $16,000 event for her first career win. She followed up to finish in the money for 3rd on September 24 in another $16,000 race. She was involved in the stretch, but just weakened a bit too much to cash in for win or place money. Midnight Pirate finished just over 2 ½ lengths ahead of Nagini at the wire. Note that Nagini has finished in the top-3 in 4 of her previous 5 outings. Expect her to run a close race.
Sunday Express has finished in the top-3 in seven straight performances. That includes four appearances in the top-2, with a win three races ago last October with an easy 5 ¾ length win over the field for a $17,00 purse. Upon her return to the track, Sunday Express was in good form to place 2nd on September 2 in a $18,000 event. She lost by 2 ¾ lengths, but ran a sharp race.
She most recently showed 3rd in a $21,000 race after showing some nice kick late. This was after Sunday Express completed an impressive 5-furlong workout with a time of 59.80 seconds. If she holds her most recent form, then Sunday Express should be able to get out of this afternoon with a victory.
Race 3
(1) Violet Blue
+300 (3/1)
(4) A Rose for Lizzy
+2000 (20/1)
(6) Offlee Irish
+1500 (15/1)
(7) Our Closure
+450 (9/2)
Post Time: 5:35 p.m. EST
Distance:1 Mile 70 Yards
Purse:$24,000
We're going with Race 3 as our next selection at Presque Isle on Tuesday. This will go a mile and 70 yards on the dirt. You have to like the first two horses in the gate. The No. 1 and No. 2 horses should be near each other at the wire as well. Violet Blue is in good form in a couple of solid races recently.
That's a nice improvement after finishing 7th, 9th, 3rd, 4th, 5th in five straight outings. Violet Blue is coming off a win on September 16 by ¾ lengths for a $17,000 prize. Nice kick in the stretch run for Violet Blue, as she was 5th at the ¾ pole, and then paved a path the rest of the way to catch up late.
That was for a mile, so we'll see if the extra 70 yards helps or hurts Violet Blue here. She was originally purchased for $47,000 in 2015, and most recently bought at auction for $3,000 in January, so it hasn't been a good career. Overall, Violet Blue is 3 for 25 in her career, which dates back to 2017 at Keeneland. She's gone from stakes racing to these smaller events.
Marmalade has been a consistent performer, with finishes in the top-2 in 6 of her last 8 and 7 of 8 in the top-3. She was a winner on August 24 in a $20,000 event by 1 ¾ lengths over Pursuit of Lute. Marmalade was close again in her next race on September 14, but came a nose short in a photo finish in a $21,000 race. That effort should be good enough on Tuesday afternoon.
Race 7
(1) Genevieve's Z Va
+1200 (12/1)
(2) Speak Lightly
+2000 (20/1)
(3) Never Forget Her
+800 (8/1)
(5) Classy Halo
+600 (6/1)
(6) Real Fancy
+800 (8/1)
Post Time: 7:15 p.m. EST
Distance:6 Furlongs
Purse:$39,000
Race 7 is the feature race of the day at Presque Isle Downs. A purse of $39,000 is on the line across 6 furlongs of racing on the synthetic track. Toolcat and Elia have a chance to duel in the stretch run here. Elia started off well with finishes of 2nd, 2nd, 1st, 1st in her first four races.
She won back-to-back outings on September 12, 2019 and August 12, and then struggled recently. Her latest win was a $19,000 event by 4 ¾ lengths over Cash Code. She was a slight favorite in that race and performed for a wire-to-wire score. However, Elia hasn't been in the same ballpark in her latest performances. She finished 5th and 4th in her recent two races.
This was after Elia jumped up in class. Elia finished 5th in a $32,00 race on September 1, and then 4th in a $33,000 event on September 15 in her most recent outing. I will say that her most recent workout was very good, with a time of 47.80 seconds at 4 furlongs. She has that going in her corner for Tuesday afternoon. If that workout translates to race day, then Elia is going to be close in Race 7.
Toolcat is 2 for 9 in her career and has some stakes experience. In her latest win, Toolcat defeated Adios by a neck in a $15,000 event. In her most recent performance, Toolcat was edged out up in class for a $33,000 purse. She ran well to place 2nd behind A Great Time by 1 ¼ lengths. Her run in the stretch was impressive, a Toolcat went from 5th at the top of the stretch to 2nd, nearly coming from behind to win. Expect Toolcat to move up and get into the winner's circle.