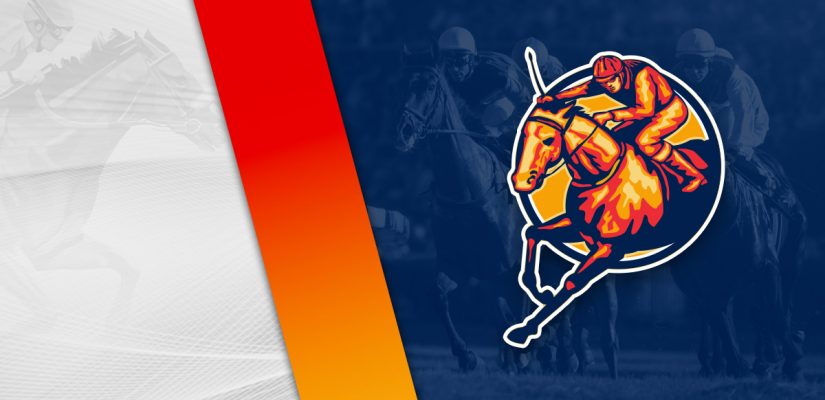 We have a couple of race cards to go to on Friday. Santa Anita Park has the big racing this afternoon on the west coast in Arcadia. The $300,000 American Pharoah Stakes (Gr. 1) is the feature event in the US. Santa Anita also has a few more stakes races for more than a total of million dollars in prize money available throughout the nine-race card.
$25 Risk-Free Horse Racing Bet!
The big racing on Saturday can be found at Belmont Park and Churchill Downs. Belmont is running the $500,000 Woodward Stakes (Gr. 1), while Churchill Downs has the $400,000 Lukas Classic (Gr. 3). Santa Anita has more Breeders' Cup qualifying as well.
There are three Breeders' Cup Challenge Races and five graded events tomorrow. The biggest of the bunch is the $300,000 Rodeo Drive Stakes (Gr. 1) on the turf. If you are looking for Santa Anita picks on Friday, then head to the Santa Anita Park page for more information.
Remington Park in Oklahoma is an evening card on Friday with $256,725 in prize money up for grabs. Head below for our free Remington Park picks for October 1, 2021.
Race 1
(1) Yak Attack
+1500 (15/1)
(3) Henrys Deal
+1000 (10/1)
(4) Princessofchitown
+250 (5/2)
(5) It's My Money
+600 (6/1)
(6) Break At Dawn
+500 (5/1)
Post Time: 7:07 p.m. CST
Distance:6 ½ Furlongs
Purse:$36,300
Remington Park gets going with a $36,300 event covering 6 ½ furlongs on the dirt. Break At Dawn and More are on my shortlist to win.
Break At Dawn has to be watched closely for a good value play here. She is 7 for 23 in her career and is likely going to be thereabout at the wire.
In her previous three attempts, Break At Dawn has finished 1st, 3rd, 3rd. She was a winner by a neck over Shackleford County for a $40,800 purse on July 9.
Break At Dawn came back to show 3rd on August 27 in a $14,850 event. In her next and most recent attempt, Break At Dawn showed 3rd for a $14,850 purse.
More is 3 for 11 in her career, and has finished 5th, 5th, 1st, 4th in her previous four outings. She defeated Skinny Dip impressively by 1 ½ lengths for a $104,000 purse on June 10 at Churchill Downs.
In her latest event, More finished 4th at Colonial Downs for a $80,000 purse. Not a bad run given the terms, and this transfer to Remington Park should provide easier events for her. Down to $36,300, expect More to be the one to beat.
Race 2
(1) Holy Creed
+400 (4/1)
(2) Endless Romance
+800 (8/1)
(3) Joy In Grace
+1000 (10/1)
(4) She'sskythelimit
+500 (5/1)
(5) Fetching Fury
+450 (9/2)
(6) Sister Kitten
+600 (6/1)
(7) Pretty In Pink
+200 (2/1)
Post Time: 7:35 p.m. CST
Distance:1 1/16 Miles
Purse:$34,000
Race 2 is a $34,000 event covering 1 1/16 miles on the turf. Fetching Fury and Pretty In Pink should be tough to beat in this assignment.
Fetching Fury is 5 for 24 in her career, and has finished 1st, 2nd, 3rd, 1st in her previous four attempts. The mare has two wins since June.
She beat See Sassy Run by ¾ lengths for a $8,500 purse in the June attempt. That was a good effort from Fetching Fury.
In her most recent assignment, Fetching Fury beat Sucre by 4 ¼ lengths for a $18,000 purse. Improvement has been made, and she's up further in class.
Pretty In Pink is a one-time winner on March 17, 2021. Since then she has gone 3rd, 3rd, 4th, 2nd, 3rd. She has some stakes experience on her resume as well.
In her latest outing, Pretty In Pink showed 3rd for a $31,000 purse. This was after placing 2nd behind Scent of Success by a half length in the $31,000 class. She holds the best leading claims in this event.
Race 4
(1) Shanghai Silver
+160 (8/5)
(2) Dragging Main
+800 (8/1)
(3) Autocratic
+1000 (10/1)
(4) Big Bad Don
+400 (4/1)
(5) Considerit Doneron
+450 (9/2)
(7) Transcend
+2000 (20/1)
Post Time: 8:31 p.m. CST
Distance:6 ½ Furlongs
Purse:$20,000
Race 4 goes for 6 ½ furlongs on the dirt for a $20,000 purse. Look at Big Bad Don and Shanghai Silver in this one.
Big Bad Don could have what it takes to steal a win here. He is winless in one attempt, but is open to improvement after finishing 6th on September 15.
He finished 6th for a $33,000 purse, and is immediately seeing a class drop. This should be much more manageable for the No. 4 horse.
Shanghai Silver had improvement after finishing 5th as a rookie runner on July 8. He finished 5th for a $21,600 purse.
Shanghai Silver placed 2nd behind Reckless Red by a half length for a $20,000 prize. He's the only one that has shown to run close in this class. Big Bad Don likely is going to be knocking, but Shanghai Silver should have the edge at the wire.