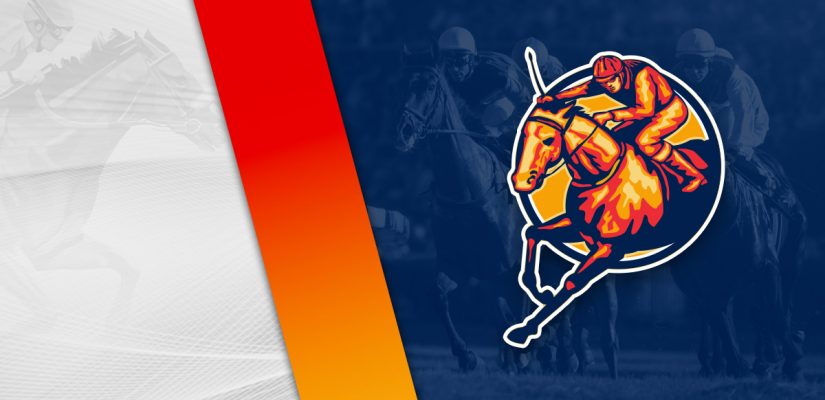 The horse racing action continues on Friday across the US. There are 11 tracks open to bet on Friday, with a few of the bigger players getting their weekend cards underway. Belmont Park, Keeneland, and Santa Anita Park are all scheduled to open the gates on Friday afternoon. I hope you like horse racing, and if you're reading this you probably do, because when the World Series wraps up we have a dark period before the NBA and NHL resumes in January. College basketball gets going in six weeks, so that is something to look forward to, though. The only daily option in the US is going to be horse racing.
$25 Risk-Free Horse Racing Bet!
We are able to turn in another winning day on Thursday at Indiana Grand. Indiana Grand was a win with two of three horses coming through, while at Emerald Downs it was a wash with a 1-1-1 day. Today is a day for Remington Park to take the spotlight.
While three bigger named tracks are racing, Remington Park has ten stakes races on the agenda today. They aren't a bunch of $75,000 stakes races either, as eight of the ten events are for more than $100,000. There is a total of $1,120,000 in prize money available at Remington Park in Oklahoma on this big card. Head below for our free Remington Park picks for October 16, 2020.
Race 2 – Oklahoma Classics Juvenile Stakes
(1) Eurochippygolfer
+1000 (10/1)
(3) Okie Strong
+500 (5/1)
(4) Suitefivemagic
+1500 (15/1)
(5) Sandman's Legacy
+2000 (20/1)
(6) Foot the Bill
+2000 (20/1)
(7) Number One Dude
+160 (8/5)
(8) J B's Legacy
+1200 (12/1)
(9) Winners Luck
+1000 (10/1)
(10) Sweet Baker
+600 (6/1)
Post Time: 7:35 p.m. CST
Distance:6 Furlongs
Purse:$100,000
Race 2 is the first stakes race at Remington Park on Friday. This is the running of the Oklahoma Classics Juvenile Stakes for a $100,000 purse. We'll have 6 furlongs on the dirt for the first stakes event in OKC. I have Canonize and Number One Dude on my watchlist for Race 2. Canonize is coming off an encouraging performance and finished 1st in a $36,975 maiden event by 1 ¼ lengths to get to the winner's circle for the first time in his young three-race career.
Prior to that race, Canonize wasn't in the same form to finish 6th in back-to-back events. As a first-time runner on July 18, Canonize was 6th in a $31,055 race, and then followed up to do the same in a $36,975 event on September 18. He showed a tremendous improvement in form on October 2. Canonize went from an E Speed Figure of 25 on September 18 to 62 in that win.
I don't know if it's going to be enough for a win here, but he does draw a favorable post position at No. 2. I do like Sweet Baker, but at only 6 furlongs and in a ten-horse field, he might need to get lucky through traffic in this event. In three workouts, Canonize completed 5 furlongs in 1:03.09 and 1:02.84 and 4 furlongs in 48.10 seconds.
Number One Dude is going to be public enemy No. 1 for this field. He made an impressive debut on September 18 to win by 7 ½ lengths in a $36,975 event on September 18. It was complete domination by him, with Number One Dude clear of the field by the ⅜ pole. No one was keeping up with him in that race.
For a $100,000 race, Number One Dude isn't seeing that much of a tougher race than that $36,975 event. If he runs in the same form, then a win should be within reach for Number One Dude in the Oklahoma Classics Juvenile Stakes.
Race 5 – Oklahoma Classics Distaff Turf Stakes
(1) Alternative Slew
+300 (3/1)
(2) Just Leave
+2000 (20/1)
(3) Hawaiian Typhoon
+200 (2/1)
(4) The One for Fun
+800 (8/1)
(5) Tic Toc Toccet
+1000 (10/1)
(6) Leather and Lace
+400 (4/1)
Post Time: 8:59 p.m. CST
Distance:1 1/16 Miles
Purse:$130,000
The Oklahoma Classics Distaff Turf Stakes will feature a $130,000 purse on Friday afternoon at Remington Park. It will take place on the grass across 1 1/16 miles of racing. We're likely looking at a competitive battle between Hawaiian Typhoon and Alternative Slew in the stretch run here.
Alternative Slew draws the inside rail out of the gate and hopes to use that to build on what has been a productive career thus far. She has won 4 of 13 races and is defending his 2019 crown in the Oklahoma Classics Distaff Turf Stakes today.
Alternative Slew was a 4 ¼ length winner of this event in 2019. She was in the form of her career at that point, with three straight wins capped off by winning the Classics Distaff Turf Stakes. However, since that performance, Alternative Slew has gone winless in five straight races. She's placed twice, including her last outing, but hasn't been back to the winner's circle in a year.
She placed 2nd behind Hawaiian Tycoon by 1 length in that race. Nice effort, but she came on just a little too late and couldn't catch Hawaiian Tycoon in the $100,000 event. Hawaiian Tycoon made that a wire-to-wire win. She was in control from the start and finished strong. She is a winner in back-to-back events and eyeing a hat-trick on Friday.
Hawaiian Typhoon won by 5 lengths on Leather and Lace in a $38,250 event on September 19. That was a wire-to-wire win and much too easy for Hawaiian Typhoon, thus the jump in class to a $70,000 stakes event in the Bob Barry Memorial Stakes (Black Type). While Alternative Slew was in the form of her career a year ago, Hawaiian Typhoon is the hottest she's ever been right now. She may need to fight for a win, but has the momentum to deliver today.
Race 8 – OKC Turf Classic Stakes
(2) Pacific Typhoon
+1000 (10/1)
(3) Cowboy Mischief
+500 (5/1)
(4) Gospel Musketeer
+1000 (10/1)
(5) Our Silver Temple
+1500 (15/1)
(7) Quality Rocket
+200 (2/1)
(8) Half Ours to Keep
+800 (8/1)
(9) Hallelujah Hit
+350 (7/2)
Post Time: 10:23 p.m. CST
Distance:1 1/16 Miles
Purse:$130,000
Race 8 is the second big stakes race at Remington Park on Friday afternoon. This one is for the boys, as a $130,000 purse is on offer in the OKC Turf Classic Stakes. It will cover 1 1/16 miles on the grass. Hallelujah Hit and Quality Rocket are likely going to run close in the stretch in this one.
You have to like that the progress and consistency Hallelujah Hit has been showing since last September. Hallelujah Hit has finished in the top-3 in four straight performances. He is a winner in 5 of 21 races in his career, with his last win on May 4, 2018 at Lone Star Park, so it's been a long minute. Hallelujah Hit has gone winless in seven straight outings.
His best performance was two races ago in the 2019 OKC Turf Classic Stakes. He placed 2nd in that race behind Cowboy Mischief by a half length. Hallelujah Hit was gaining in the stretch, but came up just short. If he had more track in that race, then Hallelujah Hit would have been a winner last year. Following that performance, Hallelujah Hit went on a lengthy layoff.
He returned to the racecourse on September 25 for a fairly nice performance to show 3rd in the $70,000 Red Earth Stakes. He was on the inside late, but came 4 ¼ lengths and a head away from a win in that one. The horse ahead of him was Quality Rocket. Quality Rocket certainly ran a quality race in that event.
He took over at the top of the stretch for a half length lead and then cruised for a win. That was the second stakes win in three outings for Quality Rocket. He won the $47,500 Route 66 Stakes by 4 lengths in a small upset on July 21. Quality Rocket is coming off a 7-furlong workout on October 8 and should be more than prepared to run this on Friday. This isn't the toughest of fields to handle as well. Look for Quality Rocket to get the top prize in the OKC Turf Classic Stakes.