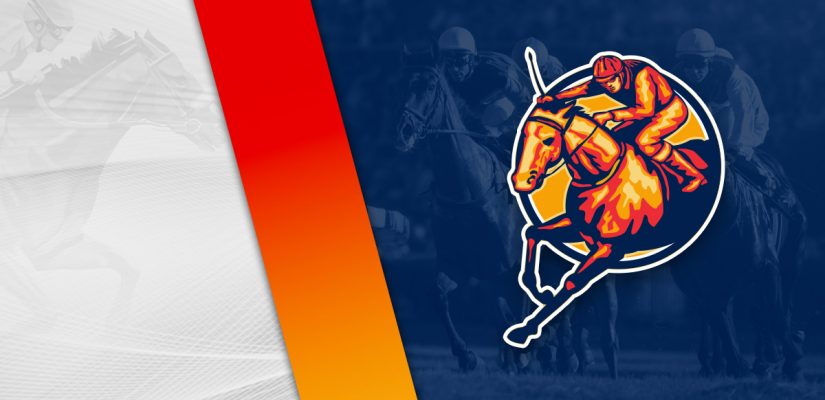 We're off and running on Thursday looking for another profitable day. We came out ahead thanks to Keen Kat winning at 5/1 on the morning-line at Remington Park last night. It was a clean and easy win for Keen Kat in Race 8.
Leading up to the Breeders' Cup has been a good time of the year. There haven't been many losing days on the calendar recently. Like they say, though, you're only as good as your last bet.
There's no truth to that as you're going to run into losers, but it's always a good idea to forget about the past quickly and focus on the next bet. Our next target on the racetrack is at Remington Park. We're back in Oklahoma for another card on Thursday.
Remington Park has nine races, six on the dirt and three on the turf, worth a purse of $212,200 on Thursday. Head below for our free Remington Park picks for October 21, 2021.
Race 1
(1) Dirty Deeds
+800 (8/1)
(2) Perfectomundo
+400 (4/1)
(3) My True Reward
+160 (8/5)
(4) Lang's Fir Doll
+500 (5/1)
(5) Firecracker Stand
+1000 (10/1)
Post Time: 7:07 p.m. CST
Distance:5 ½ Furlongs
Purse:$11,000
Race 1 is a 5 ½ furlong event on the dirt worth $11,000 in prize money. Thornish and My True Reward should have a strong presence in the stretch in the opener at Remington Park.
My True Reward and Thornish are going to go well in this one, with Thornish looking to bounce back after some sloppy results as of late. Thornish is a one-timer in 15 attempts, with a win three races back on March 12.
Thornish defeated Macho Rocket Man by a nose for a $25,000 purse. He followed up to go 8th on April 1 for a $29,500 prize. There was nothing to give on April 28 either, as Thornish struggled for 7th in a $27,500 assignment.
My True Reward is a one-time winner on December 6, 2019. He's slipped since then, but has been a consistent runner recently and is in an easy one tonight.
My True Reward has finished 3rd, 3rd, 3rd, 2nd in his previous four attempts. He placed 2nd behind Heroic Song by 2 ¼ lengths for a $11,000 purse. The same effort should be enough versus this field.
Race 2
(1) Okie Front
+450 (9/2)
(2) Dont Float The Ice
+200 (2/1)
(3) Summer Love
+1200 (12/1)
(4) Heighten
+3000 (30/1)
(5) Daisy Fiftyseven
+1000 (10/1)
(6) La Morena
+1200 (12/1)
(8) Stylin N Profilin
+600 (6/1)
(10) Doc's Denita
+1200 (12/1)
Post Time: 7:35 p.m. CST
Distance:5 Furlongs
Purse:$16,000
Race 2 covers 5 furlongs for a $16,000 purse on the turf. Okie Front and Dont Float The Ice should have a strong presence in this assignment. Okie Front should have a chance from the inside rail.
Okie Front is 2 for 8 in her career, with back-to-back wins to open her career. She hasn't won since a 8 ½ length win over Maria Elena Y. G. on March 29 for a $29,500 purse.
She got close recently in a $20,000 event, placing 2nd behind Gurl You Fine by 2 ¾ lengths. Down to $16,000 this evening, she should have a big chance to go in.
Dont Float The Ice is in good form, going in the top-3 in six of her previous seven attempts. In her latest win, Dont Float The Ice beat Prospera by 2 lengths for a $19,200 prize on June 18.
The filly has finished 2nd, 2nd, 4th, 2nd in her previous four. In her most recent attempt, Dont Float The Ice placed behind Staci's Red Dress by 2 ¼ lengths in a $34,000 race. Solid bid in a duel. Down to $16,000, expect Dont Float The Ice to reap the most benefits.
Race 8
(1) Implicator
+450 (9/2)
(2) King Ford
+1000 (10/1)
(3) Deanos Cape
+1000 (10/1)
(4) Close To Midnight
+300 (3/1)
(8) Mule Skinner
+1500 (15/1)
(10) Junesandra
+500 (5/1)
Post Time: 10:23 p.m. CST
Distance:1 1/16 Miles
Purse:$34,000
Race 8 goes for 1 1/16 miles for a $34,000 purse on the dirt. Implicator and Close To Midnight are short on my list of top contenders.
Implicator has a win in 11 attempts, with his winning run coming on December 3, 2020. He defeated October Surprise by 4 ½ lengths for a $29,000 purse.
Since then, Implicator has finished 6th, 2nd, 7th, 4th, 3rd in four attempts. He is coming off a decent showing on September 29 to show 3rd in a $34,000 event.
Implicator has one stakes experience at Oaklawn Park, but came up well short for 7th in the $200,000 Arkansas Breeders' Championship Stakes.
Close To Midnight is 9 for 39 in his career, going 1st, 1st, 2nd, 1st. He has been in consistent form, and recently came up with a $14,850 win by 4 ¼ lengths.
This race represents a class jump, but considering how he's running, Race 8 should be winnable. By the competition he's up against and the value here, Close To Midnight is worth considering.