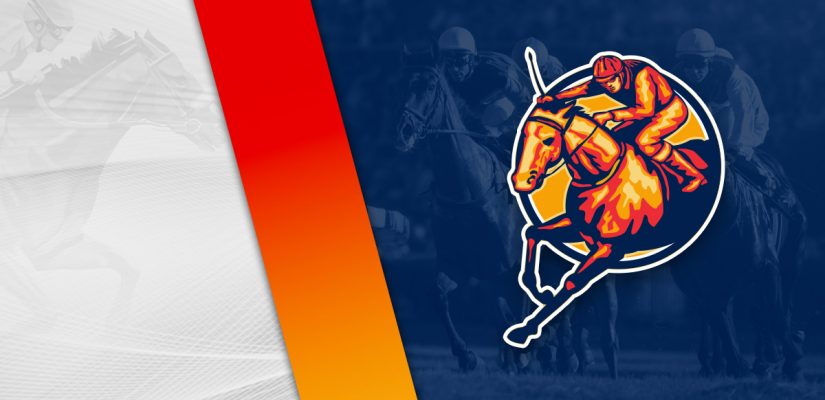 We have two more racecourses covered on Saturday at TheSportsGeek. There is a full card on Saturday, but just don't expect any big stakes race. The biggest event on the day is at Belmont Park with the $300,000 Empire Classic Stakes.
You won't have to wait long for marquee racing, though. The biggest race of the year in North America is at Del Mar next weekend. We have the $6,000,000 Breeders' Cup Classic, including many million dollar races next weekend in California.
We have a California track covered today at Santa Anita. For more horse racing selections, check out the Santa Anita Park page for more information. Remington Park has nine races for $226,098 in prize money. Head below for our free Remington Park picks for October 30, 2021.
Race 1
(1) Headedtothestars
+800 (8/1)
(2) Uncorked Humor
+500 (5/1)
(3) Mitchapoolza
+250 5/2)
(4) Jenna's Gun Runner
+350 (7/2)
(5) Bold Image
+600 (6/1)
(6) Acting Scrappy
+800 (8/1)
(8) Oklahoma Line
+1500 (15/1)
(9) Poppy's Oats
+2000 (20/1)
Post Time: 7:07 p.m. CST
Distance:5 ½ Furlongs
Purse:$14,823
Our first look in OKC on Saturday is the first race, a $14,823 event covering 5 ½ furlongs. Look for Bold Image and Mitchapoolza to be tough in this one.
This is a race that should feature Bold Image and Mitchapalooza in the stretch. Given the value, Bold Image must be worth considering. Foaled in 2018, Bold Image has already entered 18 races.
Bold Image is 2 for 18 and in good form recently. He's finished 2nd, 1st, 5th in his previous three attempts, with a winning run on September 29 in a $13,475 assignment.
Following that win, Bold Image finished 5th on October 16 in a $12,100 purse, so consistency has been a problem. Mitchapalooza has gone 2 for 4 and has a nice strike rate early in his career.
He was a winner on September 3 in a $13,475 event by 2 lengths over Bold Image. Mitchapalooza was unable to follow up, but competitive to go 4th for a $14,823 purse.
Despite 4th, Mitchapoolza was only around 2 lengths away at the wire. It was a close race. Down to 5 ½ furlongs from 6, that should help give him the advantage.
Race 4
(1) She B Glamorous
+250 (5/2)
(2) Raging Gold Digger
+600 (6/1)
(3) Boathouse View
+400 (4/1)
(4) Holdthatlove
+2000 (20/1)
(5) Fiery Lady
+1000 (10/1)
(6) Bid For Power
+1500 (15/1)
(7) Leather and Lace
+500 (5/1)
(8) Polly Tiz
+1500 (15/1)
(9) Musical Millie
+800 (8/1)
(10) Mongolian Lotus
+300 (3/1)
Post Time: 8:31 p.m. CST
Distance:7 ½ Furlongs
Purse:$19,800
Race 4 is a $19,800 event covering 7 ½ furlongs on the turf. Expect Mongolian Lotus and She B Glamorous to have a big presence in the stretch.
They are on opposite ends of the gate, but should converge in the stretch run. Mongolian Lotus could get this done from the outside.
Mongolian Lotus is 7 for 15 in her career, and has finished 7th, 3rd, 2nd in her previous three attempts.
She is coming off a nice effort to place 2nd behind Quinn Ella by a neck for a $20,000 purse. This was after showing 3rd in a $31,000 event.
She B Glamorous is 4 for 17 in her career, and has finished 2nd, 3rd, 1st, 4th, 2nd in her previous five attempts. She was a winner on August 10 in a $17,000 event by a head.
The mare came back to go 4th on August 31 for a $36,000 event, and then most recently 2nd behind Lady Phyllis by a nose for a $19,800 purse. This looks like a winning trip for She B Glamorous with the same form.
Race 6
(1) Knowyouroptions
+1500 (15/1)
(2) Blue Harbor
+450 (9/2)
(6) Dont Tell Noobody
SCRATCH
(7) Trumpence
+1200 (12/1)
(8) Canadian Game
SCRATCH
Post Time: 9:27 p.m. CST
Distance:1 Mile
Purse:$16,500
Race 6 is a mile for a $16,500 purse on the dirt. We have at least three horses getting scratched in this one, so five horses are scheduled at the moment.
I like what Blue Harbor and Taskhent are showing in this race. Blue Harbor is a veteran with 71 races of experience.
Blue Harbor is 16 for 71 in his career, and finished 5th, 3rd, 5th, 1st, 1st in his previous five attempts.
The gelding is seeking a hat-trick following a win on August 27 for a $7,500 prize, and then following up most recently with a 2 ¾ length win for a $19,800 prize.
Tashkent is 5 for 31 and 2nd, 3rd, 1st in his previous three attempts. He's coming off a 4 length win, and looked good doing it for a $26,950 purse.
Down to the $16,500 level versus this field, expect Tashkent to be a tough runner. The value appears to be with Tashkent in Race 6.