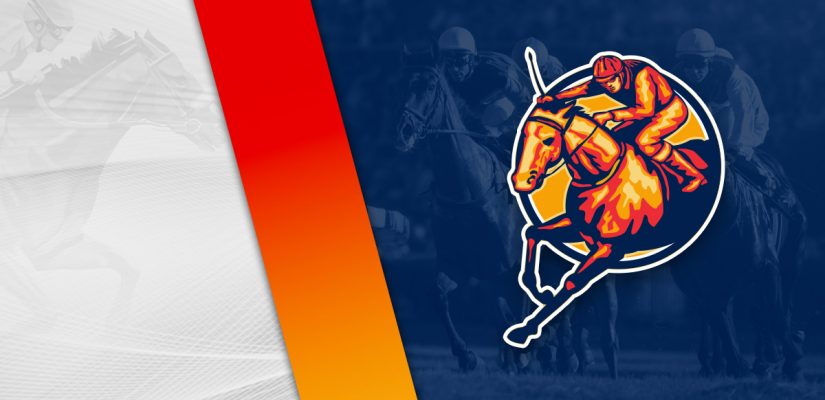 BetOnline has eight racecourses for wagering on the dirt and turf Wednesday afternoon and evening. Fair Grounds Race Course and Gulfstream Park are the most notable tracks with cards today.
Fair Grounds is home to the $1,000,000 Louisiana Derby (Gr. 3) on Saturday. We'll be at Fair Grounds for that race and we're also in New Orleans for the Wednesday card.
There are multiple tracks for wagering on Wednesday. My favorites are Fair Grounds and Sam Houston Race Park. Sam Houston has nine races on Wednesday, with $201,500 in prize money available.
For more horse racing picks, check out our Fair Grounds Race Course page. Head below for our best Sam Houston Race Park picks for March 23, 2022.
Race 1
(2) Knighted
+1500 (15/1)
(3) Russet Moon
+2000 (20/1)
(4) Gospel Buzz
+1200 (12/1)
(6) God's Pick
+200 (2/1)
(7) Ramshack
+3000 (30/1)
Post Time: 4:02 p.m. CST
Distance: 6 ½ Furlongs
Purse:$13,000
Our first selection at Sam Houston is Race 1, a $13,000 event covering 6 ½ furlongs on the dirt. I'd consider God's Pick and Lulos to win this one.
God's Pick is winless in five trips and looking for better on Wednesday. In her previous three assignments, she finished 2nd, 2nd, 4th.
God's Pick placed 2nd behind Warriors Haven by a neck for a $13,000 purse. That was promising, but God's Pick regressed to 4th on March 10 for a $15,500 prize.
Lulos is winless in two races, finishing 2nd, 5th in two outings. On debut, Lulos came through nicely to place 2nd behind Rhythmic Ruler by 4 ¼ lengths for a $36,000 assignment.
He fell off in 5th on February 10 in another $36,000 race. Down in class to $13,000, this looks like his race.
Race 2
(1) Heartthrob Halo
+600 (6/1)
(2) Soldier's Fight
+450 (9/2)
(3) Bro Code
+1000 (10/1)
(4) Lookwhogotlucky
+100 (1/1)
(5) Witt America
+3000 (30/1)
(6) Arbuckle Outlaw
+350 (7/2)
(7) Doctor Do Little
+1200 (12/1)
Post Time: 4:30 p.m. CST
Distance:6 ½ Furlongs
Purse:$11,000
The seecond race at Sam Houston Race Park covers 6 ½ furlongs for an $11,000 purse. Expect good work from Arbuckle Outlaw and Lookwhogotlucky in the stretch here.
Arbuckle Outlaw is 5th, 2nd in two attempts thus far in his career. He is coming off a solid performance to place 2nd behind Courageous Timmy by 2 lengths for a $13,000 purse.
This was an improvement after finishing 5th on February 10 for a $12,000 purse. In his recent form, Arbuckle Outlaw is viewed as a serious threat to do damage.
Lookwhogotlucky is winless in six races, finishing 7th, 4th, 3rd in three races. The colt most recently showed 3rd for a $13,000 prize.
It wasn't a terrible bid and likely enough versus this field if he repeats down in class at $11,000. Lookwhogotlucky was 4th in December in a $20,000 race, so the continual drop in class looks right if his team is looking for a win.
Race 6
(1) Weird Year
+2000 (20/1)
(2) Horn of Plenty
+500 (5/1)
(3) Hooves Your Daddy
+1500 (15/1)
(4) Silver Ratio
+250 (5/2)
(5) Cost Average
+200 (2/1)
(6) Texas Skywalker
+1500 (15/1)
(7) Speight and Malice
+800 (8/1)
(8) Lil Carpe
+1000 (10/1)
(9) Carpe Eros
+1200 (12/1)
(10) Man Above
+2000 (20/1)
Post Time: 6:27 p.m. CST
Distance: 6 Furlongs
Purse:$39,000
Race 6 is a $39,000 event covering 6 furlongs on the dirt. Consider a play on Silver Ratio and Cost Average to get involved in the stretch.
Silver Ratio is 1 for 8 and should look good on these terms Wednesday. The gelding is 4th, 6th, 2nd in his previous three outings.
In his most recent, Silver Ratio came on well to place 2nd behind Old Homestead by 5 ¾ lengths in a $36,000 event. This was after finishing 6th for a $31,000 purse in August.
Cost Average is 1 for 9 in his career, finishing 2nd, 2nd, 1st, 3rd, 2nd in his previous five outings going into Wednesday. He won a $33,000 race on December 15 in a productive effort by 5 ½ lengths.
In his most recent attempt, Cost Average placed 2nd behind Caerus by 1 ¾ lengths for a $37,000 purse. He is better battle-tested up in this class and should be the best in this field.