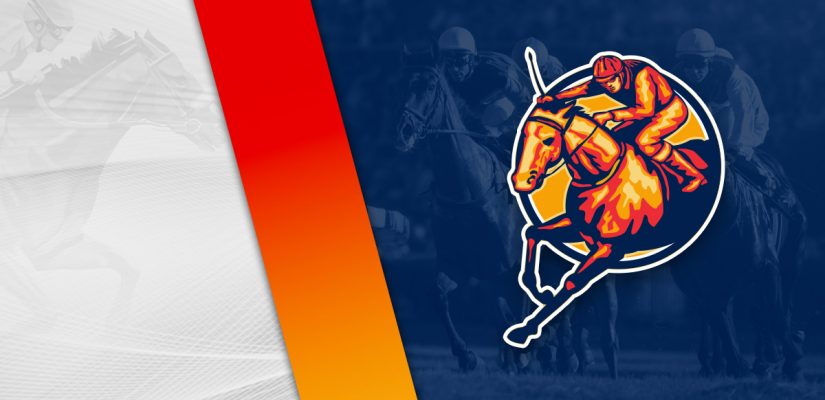 There are nine races for wagering, not including the standardbred, for wagering at the BetOnline racebook. The big show on the weekend is at Santa Anita Park. Santa Anita has six stakes races on Saturday.
The leading event is the $650,000 Santa Anita Handicap (Gr. 1), $500,000 Beholder Mile (Gr. 1), and $500,000 Frank E. Kilroe Mile (Gr. 1) is expected to run, along with the $400,000 San Felipe Stakes (Gr. 2).
We'll handicap the Santa Anita Park card this weekend in California. For today, we're at Gulfstream Park and Sam Houston Race Park in Texas. Sam Houston has nine races with $196,000 in prize money to be won
Head below for our best Sam Houston Race Park picks on March 2, 2022.
Race 4
(1) First Empress (1A) Factual
+300 (3/1)
(2) Ms. Red Rockette
+3000 (30/1)
(3) Shesmybroker
+1200 (12/1)
(4) Pick Up the Fone
+450 (9/2)
(6) High Class Euro
+2000 (20/1)
Post Time: 5:25 p.m. CST
Distance: 7 Furlongs
Purse:$16,500
Race 4 covers 7 furlongs for a $16,500 purse. Look for Factual and Lady Ave to put up good work in this one.
Factual is 5 for 20 in her career, with a better chance than recently down in class. She is 1st, 1st, 1st, 7th, 9th in her last five outings.
After a $36,300 win on December 11, Factual went 7th, 9th. In her most recent race, Factual finished 9th in a $38,000 event
That was too tough after finishing 7th for $39,000. This all happened after a $36,300 win by 2 ½ lengths. Down to $16,500 expect better results.
Lady Ave is on a heater with three straight wins and in seven of their previous eight attempts. In her most recent attempt, Lady Ave beat Lady Fly Like Jet by 4 lengths in a $37,000 assignment.
That was another impressive performance, which followed a $16,500 win. Lady Ave has to be worth a look in the fourth race.
Race 5
(1) Karakontina (1A) Jimena
+1500 (15/1)
(2) Away Down South
+3000 (30/1)
(3) Honor Given
+200 (2/1)
(4) Kause I'm Devine
+140 (7/5)
(5) Just Claire
+400 (4/1)
(6) Lumberjack Leslie
+1000 (10/1)
(7) Pharme's Phinale
+800 (8/1)
Post Time: 5:54 p.m. CST
Distance:1 Mile
Purse:$36,000
Race 5 is a mile on the turf for a $36,000 purse. Look at Honor Given and Kause I'm Devine with a big chance in this one.
Honor Given is winless in four outings, finishing 2nd, 2nd, 3rd, 3rd in four races. In her last race, Honor Given showed 3rd for a $39,000 purse.
That was a solid effort after showing 3rd on December 6 for a $33,000 purse. Honor Given has to be involved in this one in the final furlong.
Kause I'm Devine is winless in 18 races, but today could be the day. The mare is dropping in class after finishing 5th in the $75,000 Miss Bluebonnet Turf Stakes on February 19.
Kause I'm Devine was top-3 in five straight before that one. This looks like a good spot for the No. 4 to get back on track.
Race 6
(1) Three Run Homer
+3000 (30/1)
(2) Samurai Cause
+300 (3/1)
(3) Old Trafford
+400 (4/1)
(6) G's Turn
+1000 (10/1)
(8) Pasamonte Man
+1500 (15/1)
Post Time: 1:33 p.m. EST
Distance: 7 Furlongs
Purse:$16,500
Race 6 is a 7-furlong race for a $16,500 purse. Expect Samurai Cause and Sir Smack to get involved here.
Samurai Cause is 7 for 29 in his career and is 1st, 1st, 6th in the last three outings. He was a back-to-back winner for a $13,500 and $36,300 prize.
In the most recent win, Samurai Cause beat Give It Everything by ¾ lengths in a $36,300 race. He came back on January 15 to finish 6th in a $38,000 event, so down in class Samurai Cause goes.
Sir Smack is 7 for 17 and finished 1st, 1st, 3rd, 1st, 3rd in his previous five attempts. In his last win, Sir Smack beat Gentrified by 10 ½ lengths for $22,000 on January 5.
He couldn't follow up with another win, this time showing 3rd on February 2 for a $27,000 prize. Down to $16,500, it should be too easy for Sir Smack if he wants to run.