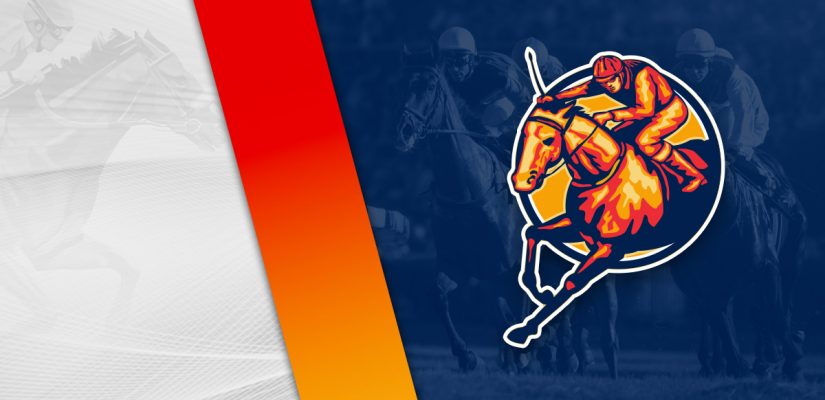 There is action to be had on Wednesday throughout the country. Ten racecourses are being offered at Sam Houston Race Park on Wednesday afternoon in Texas. I'm not the biggest player of Sam Houston, but if there's a card I like, then I won't shy away from playing the Houston based track. The biggest race at Sam Houston Race Park throughout the year is the $400,000 Houston Ladies Classic (Gr. 3). On an average day, you can usually find around $250,000 in prize money available, so it's not a small track by any means. Sam Houston recently got done with a big stakes day, with a total of $799,500 in prize money available this past Saturday.
$25 Risk-Free Horse Racing Bet!
Sam Houston Race Park has $292,750 in prize money available on Wednesday. You can find more horse racing picks on our Gulfstream Park page. Head below for our free Sam Houston Race Park picks for March 24, 2021.
Race 2
(1) Silver Coin
+450 (9/2)
(2) Eurodevilwoman
+300 (3/1)
(3) Sing Prada Sing
+1200 (12/1)
(4) Miss Aggie Bling
+350 (7/2)
(5) Dustwhirl Wonder
+160 (8/5)
(6) Bold Legend
+600 (6/1)
Post Time: 4:40 p.m. CST
Distance:6 Furlongs
Purse:$25,500
We're getting started at Sam Houston Race Park with the second race of the card. Race 2 is one of the bigger races offered with $25,500 in prize money available. Six horses are expected to run in this one, with a couple circled from this group. Eurodevilwoman and Dustwhirl Wonder should have a good run of it in Race 2 on Wednesday.
Eurodevilwoman is 8 for 35 in her career and could find a place in the winner's circle today. She has finished 3rd, 4th, 6th, 3rd in her previous four outings. In her most recent, she showed 3rd for a $19,500 prize. She stalked throughout the race before going in the stretch, but just didn't have the kick necessary to make a run at the top prize. Dustwhirl Wonder is 4 for 26 in her career, placing 2nd in back-to-back events going into Wednesday.
She has gone 1st, 6th, 2nd, 2nd in her previous four entries. In the win, Dustwhirl Wonder beat Whipum Naenae by 6 ¾ lengths for a $41,300 purse in an impressive display. Dustwhirl Wonder placed 2nd in her most recent showing behind Light Up the Devil by a neck in a $19,500 assignment. This race is up in class, but the competition here doesn't look too tough. She is in the best form right now and should get there at the wire
Race 3
(2) Lil'fillylilly
+3000 (30/1)
(3) Fly Fenix Fly
+300 (3/1)
(4) A Date With Bling
+800 (8/1)
(5) Go Witt Go
+2000 (20/1)
(6) The Time's Right
+400 (4/1)
Post Time: 5:10 p.m. CST
Distance: 7 Furlongs
Purse:$24,500
The next race at Sam Houston Race Park is a $24,500 event covering 7 furlongs on the dirt. Fly Fenix Fly and Sapphire should be considered in this race. Fly Fenix Fly has finished 4th, 10th, 4th, 3rd in her career. She showed 3rd in her most recent performance at Sam Houston on March 13. It was a decent effort under those conditions in a $18,500 assignment.
Fly Fenix Fly is going to have to be better than decent on Wednesday to turn a win this afternoon. I think the opportunity is going to be knocking, but she might have to catch a break with Sapphire faltering or getting bumped. The kick in the stretch hasn't been present for Fly Fenix Fly, but we'll see if she can find it today.
Sapphire made her debut on March 10 and did reasonably well to finish 4th. She found her best stride late in the race in the stretch. Sapphire looked a bit timid early on, but showed some nice drive going into the stretch. She was 7th at the ¾ pole and moved up nicely, finishing a nose behind Tiz for Real for show money. With her first race out of the way, expect Sapphire to continue to climb the ranks at Sam Houston Race Park. Race 3 looks like a winnable assignment.
Race 6
(1) Towering Oak
+300 (3/1)
(2) Dontbefoolish
+2000 (20/1)
(3) Munnycantbuymelove
+250 (5/2)
(4) Starship Zeus
+600 (6/1)
(5) Satellite
+1500 (15/1)
(6) Hardly Seen Slim
+180 (9/5)
(7) Sweeping Edge
+1200 (12/1)
Post Time: 6:40 p.m. CST
Distance:1 Mile
Purse:$26,500
In Race 6 we have a $26,500 purse up for grabs covering a mile on the dirt. Seven horses are expected to participate, with Munnycantbuymelove and Hardly Seen Slim likely getting close at the wire. Munnycantbuymelove is a three-time winner, with a win on July 17, 2019, August 19, 2019, and most recently on January 21 at Turf Paradise two races ago.
He finished 3 ¼ lengths ahead of Matson in a $10,600 race. Prior to that effort, Munnycantbuymelove went 4th, 5th, 5th, 4th, so it was a nice trip to the winner's circle after struggling for a good while. However, following the win, Munnycantbuymelove returned to struggling with 7th on February 24 in a weak $11,000 race. That effort in that class was concerning going into Wednesday.
Hardly Seen Slim has been the most consistent runner as of late. He's finished 1st, 2nd, 3rd, 1st in his previous four outings. After arriving back at Sam Houston Race Park following showing 3rd on February 1, Hardly Seen Slim went to the winner's circle on February 24. Hardly Seen Slim defeated Blue Bomber by a neck in an impressive display for a $19,500 purse. That form should firmly put Hardly Seen Slim back into a winning position.