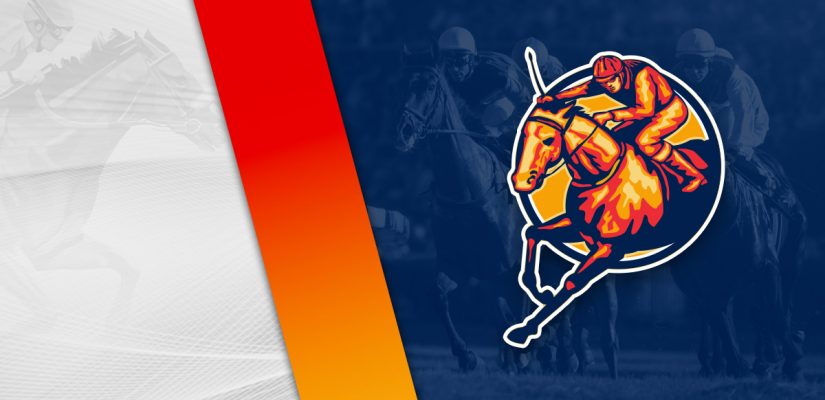 BetOnline has eight racecourses for wagering on Thursday afternoon and evening. The most notable tracks on the schedule are Fair Grounds Race Course and Gulfstream Park.
This weekend Santa Anita Park will have the spotlight with some big stakes racing. There are a few notable events at Santa Anita coming up, with the running of the $650,000 Santa Anita Park Handicap (Gr. 1), $500,000 Beholder Mile Stakes (Gr. 1), Frank E. Kilroe Mile (Gr. 1), and $400,000 San Felipe Stakes (Gr. 2).
We'll be at Santa Anita Park on Saturday for what should be a big day in Arcadia. Our first attempt on Thursday is at Sam Houston Race Park. Head below for our best Sam Houston Race Park picks on March 3, 2022.
Race 2
(1) Twoangels (1A) Bessie's Song
+1200 (12/1)
(2) Kelley's Mandate
+160 (8/5)
(3) Marathon Woman
+600 (6/1)
(4) Sea of Life
+450 (9/2)
(5) Witts Magic
+2000 (20/1)
(6) Cause for Love
+3000 (30/1)
(7) L L Cool Grey
+200 (2/1)
(8) Expect Candy
+2000 (20/1)
Post Time: 4:27 p.m. CST
Distance: 7 Furlongs
Purse:$11,000
Race 2 is a $11,000 event covering 7 furlongs on the dirt. L L Cool Grey and Kelley's Mandate should get into it in the stretch run for this event.
L L Cool Grey is 5th, 2nd, 5th in three races in her career. Two races back, L L Cool Grey placed 2nd behind Put a Bling On It by 5 lengths for a $21,600 purse.
The form dropped off on September 1 at Remington Park, finishing 5th in a $20,000 race. After that difficult performance, L L Cool Grey is down to $11,000. Probably a good idea.
Kelley's Mandate is 4th, 5th, 6th, 3rd, 2nd in the first five races of her career and coming on strong. She showed 3rd on February 4 in a $13,000 event and then placed 2nd in a $13,000 assignment.
This should be a tight finish, with Kelley's Mandate likely having the edge from the No. 2 post position.
Race 5
(1) Strawman
+1500 (15/1)
(2) King Arthur Ridge
+450 (9/2)
(3) Ima Big Bopper
+1500 (15/1)
(4) Red Witt and Blue
+600 (6/1)
(5) Valentoro
+2000 (20/1)
(6) Ima Sky Traveler
+120 (6/5)
(7) Dada Boom Ridge
+3000 (30/1)
Post Time: 5:54 p.m. CST
Distance: 1 Mile
Purse:$36,000
Race 5 is a mile event on the turf for a $36,000 purse. Look at Lost Gold and Ima Sky Traveler to deliver strong performances in the fifth assignment at Sam Houston.
Lost Gold doesn't have a win and hasn't been in the top-3 in three career starts. The colt has finished 6th, 4th, 4th in three attempts.
In his most recent, he finished 4th in a $36,000 event on January 27 after doing the same in a $35,000 race on December 20. More is required from Lost Gold. This looks on the easier side, so we'll see.
Ima Sky Traveler is going to be the one runner that presents a challenge for Lost Gold. The filly is 3rd, 6th, 4th, 3rd, 2nd in five races.
She most recently placed 2nd behind Moro Lingerie by 1 ¼ lengths for a $36,000 purse. That form would be more than enough. Prior to that attempt, Ima Sky Traveler showed 3rd in a $36,000 race.
In her recent form, a win against this field looks in the cards Thursday afternoon.
Race 7
(1) First Bump Ridge
+2000 (20/1)
(4) Papa Molly
+1200 (12/1)
(5) Silver and Gold
+600 (6/1)
(6) Excalibur Ridge
+600 (6/1)
(8) With the Band
+800 (8/1)
(9) Silver Luke Silver
+400 (4/1)
Post Time: 6:52 p.m. CST
Distance:1 Mile
Purse:$37,000
Race 7 is a $37,000 event covering a mile on the turf. Silver Luke Silver and Robo are likely to be involved deep in the stretch in this one.
Silver Luke Silver is 4 for 38 and in the top-3 in ten straight performances. In his most recent race, Silver Luke Silver showed 3rd in a $37,000 assignment on February 12.
This was after he showed 3rd on February 4 for a $37,000 purse. In his most recent win, Silver Luke Silver struck on January 15 with a $16,500 win.
Robo should be the one to watch in Race 7. He is 2 for 10 in his career and is 1st, 3rd, 7th in the last three attempts.
Robo won a $15,500 race on October 15, 2020 and has raced in only two assignments since. He won the $15,500 event by a half-length.
A reappearance was made on February 5 in a $18,000 race, showing 3rd and then 7th most recently in the $75,000 Houston Turf Stakes.
This is the easiest race he's experienced since winning three races back in 2020. I'd look at Robo to get free and home.