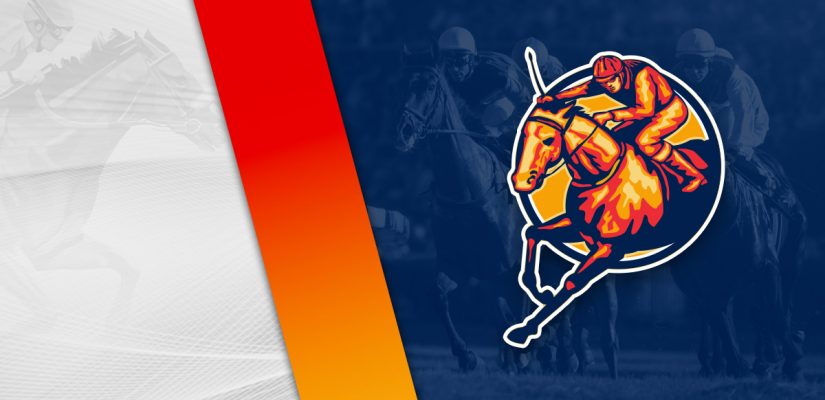 There is a lot of racing on the schedule on Friday. Your favorite race track is probably on the grid today. BetOnline has 16 racecourses for wagering in the US on this card.
We're going from the deep south in New Orleans to the beach in California this afternoon. Fair Grounds Race Course has the first 100-50-20-10 Road on the Kentucky Derby race tomorrow.
If you want picks for the $1,000,000 Louisiana Derby (Gr. 2), we'll have our top tips for the big race and the rest of the Fair Grounds card on Saturday.
We're looking at Fair Grounds along with Santa Anita Park this afternoon. Santa Anita Park has eight races worth $412,000 in prize money. Head below for our best Santa Anita picks on March 25, 2022.
Race 3
(2) Centre Circle
+1200 (12/1)
(4) Status's Place
+400 (4/1)
(5) Attenzione
+1500 (15/1)
(6) Hotrod Ride
+1500 (15/1)
(7) Square Cat
+250 (5/2)
(8) Over Regulated
+500 (5/1)
Post Time: 2:06 p.m. CST
Distance: 1 Mile
Purse:$67,000
Race 3 is a $67,000 event covering a mile on the turf. Fore Flag and Square Cat should have a strong presence in the third event at Santa Anita.
Fore Flag is winless in six attempts, with finishes of 5th, 3rd, 2nd, 2nd, 5th, 4th. In his most recent race, Fore Flag finished 4th for a $67,000 purse.
Prior to that performance, he was 5th in the same grade. Fore Flag remains a threat for improvement on Friday, though.
Square Cat is 3rd, 3rd, 3rd, 3rd, 4th in his career. In his most recent appearance, Square Cat finished 4th in a $67,000 event. This was after running in 3rd against the same sort of competition.
I think Square Cat should have enough to beat Fore Flag. Based on recent form, Square Cat likely edges out the No. 7.
Race 7
(4) Gregorian Chant
+160 (8/5)
Post Time: 4:16 p.m. PST
Distance:6 ½ Furlongs
Purse:$73,000
Race 7 is a $73,000 event on the downhill turf. This is a unique track exclusive to Santa Anita Park in the US. On Friday, there is 6 ½ furlongs of racing on the downhill turf.
Bran and Gregorian Chant may get into it in the stretch run against one another. Bran is 4 for 15 in his career and finished 1st, 4th, 3rd, 5th in his previous four attempts.
He has gone 3rd, 5th in two graded races in the US since transferring from France. In his US debut, Bran showed 3rd in the $250,000 Joe Hernandez Stakes (Gr. 2).
Bran regressed to 5th on February 20 in the $100,000 San Simeon Stakes (Gr. 3). After that one, he's dropping in class.
Gregorian Chant has appeared in three straight graded events. He's finished 7th, 3rd, 4th in his last three attempts.
After finishing 4th in the $200,000 Eddie D Stakes (Gr. 2) on October 1, Gregorian Chant is well down in class to $73,000 on Friday. His workouts have checked out and expect much better.
Race 8
(1) Cheerful Charm
+600 (6/1)
(2) Renegade Princess
+600 (6/1)
(3) Ready at Midnight
+2000 (20/1)
(4) Whistler's Style
+180 (9/5)
(5) Naughty Evelyn
+400 (4/1)
(6) Song of Fire
+140 (7/5)
(7) A Thousand Dreams
+500 (5/1)
Post Time: 4:46 p.m. PST
Distance: 1 Mile
Purse:$31,000
The last race at Santa Anita on Friday is a mile for a $31,000 purse. Whistler's Style and Song of Fire should have a strong race on Friday.
Whistler's Style has one win in 13 assignments, with a winning run on December 12. He had a 2 ½ length win for a $23,000 purse in that one.
Since then, Whistler's Style finished 2nd, 7th. In her most recent outing, she finished 7th in a bad attempt for a $40,000 assignment.
Song of Fire scored a win on July 31 for a $13,000 prize. That was much too easy. In her latest start, Song of Fire placed 2nd behind Floral Essence by 1 ¼ lengths for a $31,000 purse in February.
She was fast in her most recent workout, with a time of 1:00.60 at 5 furlongs on March 20. That was a good effort and more is likely to come Friday.