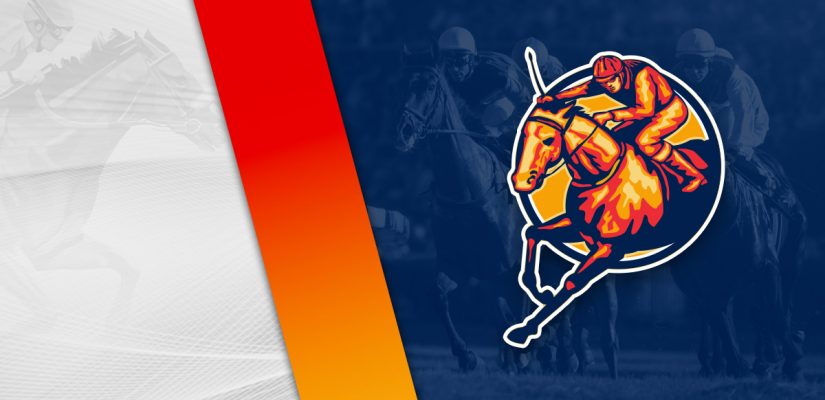 There is more horse racing Sunday following a big stakes day yesterday. The Kentucky Derby picture continues to become clearer, but there is still more 100-40-20-10 racing next weekend.
The last notable day on the Road to the Kentucky Derby is next weekend at Santa Anita, Keeneland, and Aqueduct. I'm most looking forward to the $1,000,000 Toyota Blue Grass (Gr. 1) at Keeneland, a short trip from Churchill Downs.
Keeneland is probably my favorite track in North America. It's a beautiful place and has to be the most appealing if you want nice grounds with a historic touch. For Sunday, we're in Arkansas and California.
Santa Anita Park has nine races worth $362,000 this afternoon. For more horse racing picks, check out the Oaklawn Park page. Head below for our best Santa Anita Park picks for April 3, 2022.
Race 2
(1) Scream and Shout
+300 (3/1)
(2) Busy Paynter
+120 (6/5)
(4) Majestic Gigi
+400 (4/1)
Post Time: 1:32 p.m. PST
Distance: 5 ½ Furlongs
Purse:$34,000
Race 2 is a $34,000 event covering 5 ½ furlongs on the dirt. Vella and Busy Paynter should be worth a look in the second race.
Vella is a threat from the outside to do damage. The mare is 2 for 15 and needs a class drop after recent struggles.
Vella has finished 7th, 5th, 6th in her last three races. In her most recent outing, she finished 6th for a $40,000 purse.
She finished 5th on January 1 in another $40,000 race. A class drop to $34,000 should do her well.
Busy Paynter is 6 for 22 and 2nd, 3rd, 1st in her previous three attempts. In her most recent race, Busy Paynter beat Take a Leap by ¾ lengths for $26,000 at 6 furlongs.
A trip down to 5 ½ furlongs should help her further on Sunday. I'd look at Busy Paynter in her current form.
Race 7
(1) Noble Hearted
+400 (4/1)
(2) Sommer Daisy
+120 (6/5)
(3) Tapit Doux
+1500 (15/1)
(4) Witch Moon
+350 (7/2)
(5) Beachgrass
+300 (3/1)
(6) Lookin So Lucky
+1000 (10/1)
(7) Derby Quest
+5000 (50/1)
Post Time: 4:08 p.m. PST
Distance:1 Mile
Purse:$40,000
Race 7 covers a mile for a $40,000 purse on turf. Look at Noble Hearted and Sommer Daisy to put together a good attempt in the seventh race.
Noble Hearted is 1 for 8 and 9th, 7th, 3rd in her previous three outings. In her last run, Noble Hearted showed 3rd for a $40,000 purse on February 25.
Sommer Daisy should be tough in this one as well. The filly has finished 1st, 4th, 5th, 2nd in four races.
Four races back, Sommer Daisy beat Buzz of New York by a head in a $70,000 race. She has been running against tough opponents since then.
Sommer Daisy should find this one fairly easily. She should have the edge over Noble Hearted at the wire.
Race 8
(2) Noble Reflection
+300 (3/1)
(4) Direct Line
+500 (5/1)
(5) Motown Music
+250 (5/2)
(6) Holden the Lute
+500 (5/1)
Post Time: 4:40 p.m. PST
Distance: 1 Mile
Purse:$47,000
Race 8 is a $47,000 event covering a mile on the dirt. I'd look at Holden the Lute and Proverb to come through with positive results.
Holden the Lute is going to have a chance at a good price from the outside. The No. 6 is 3 for 20 and will see an easier assignment Sunday.
He is 1st, 1st, 4th, 7th in his previous four attempts, with back-to-back wins on December 27 and January 22. In his most recent win, Holden the Lute beat Impossible Task by ¾ lengths in a $40,000 assignment.
Proverb is 4 for 21 in his career, and finished 3rd, 4th, 1st in his previous three. In his latest start, Proverb beat Mongolian Wind by a neck in a $46,000 race.
That was impressive and a repeat effort should put Proverb at the front.