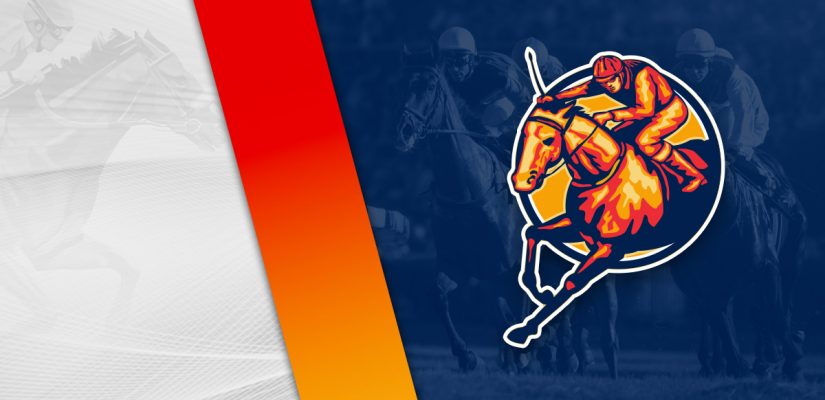 Belmont Stakes Day has arrived at Belmont Park, but this isn't the only horse racing on the docket. There's plenty of action elsewhere, and we'll see what we can do with it on Saturday.
That said, the stakes racing is quiet at other locations. The biggest stakes race outside of Belmont Park is the $100,000 Lady's Secret Stakes at Monmouth Park.
We are playing two tracks on Saturday at
Belmont Park
and Santa Anita Park. Of course, we have the Belmont Stakes pick and more selections from Belmont this afternoon.
Santa Anita Park has ten races worth $609,000 in California. Five are on the dirt, and five are on the turf. Head below for our best Santa Anita Park picks on June 11, 2022.
Race 3
(1) Suzie Qzz Brother
+400 (4/1)
(2) Condumdrum
+160 (8/5)
(3) Do Not Swipe Left
+1500 (15/1)
(4) River Tiber
+400 (4/1)
(5) Superman Shaq
+500 (5/1)
The third race at Santa Anita Park is a $40,000 event covering 6 ½ furlongs on the dirt. Look at Priano and Condumdrom to deliver big performances this afternoon.
Priano has a win in two outings in his career. He was a winner in his debut on December 12. That was a strong trip at Los Alamitos, with a $31,000 win over Twice the Price by 3 ½ lengths.
That was a pretty good effort, and more was expected out of Priano on January 28 at Santa Anita. That didn't go as well, with Priano receiving a DNF after pulled up and walked off the course.
Up to $40,000, Priano should beat most foes in this race. Conundrum is the one that may give him problems.
Conundrum has a win in eight assignments and is always consistent. He's finished in the top-3 in six straight races, including a $24,000 win on May 6.
In his latest start, he placed 2nd behind Divine Armor by 2 ¾ lengths for a $40,000 purse. The class jump didn't hurt too bad. He should find a win if he runs like that against this field.
Race 6
(1) Rose Dawson
+300 (3/1)
(2) Connie Swingle
+250 (5/2)
(4) Lexington Humor
+300 (3/1)
(5) Half Past Twelve
+2000 (20/1)
(6) Unbridled Mary
+400 (4/1)
(7) Tapit Doux
+1500 (15/1)
Post Time: 4:20 p.m. PST
Distance:6 ½ Furlongs
Purse:$74,000
Race 6 is on the downhill turf for a $74,000 purse at Santa Anita Park. This unique race covers 6 ½ furlongs.
Rose Dawson and Connie Swingle will likely get involved in the stretch run. Rose Dawson is a back-to-back winner to open his career.
She won his debut at Los Alamitos with a 4-length $52,000 win. That was an impressive start to her career. The filly followed up with a $200,000 win in the Leigh Ann Howard California Cup Oaks.
It's hard to ignore Rose Dawson in this form. Connie Swingle is likely willing to test her.
The No. 2 is 3 for 5 in her career and hasn't finished worst than 2nd. She won the $100,000 Generous Portion Stakes by 3 ¼ lengths on September 3 at Del Mar. Too easy.
In her most recent showing on May 7, Connie Swingle defeated Countess Rosina by 2 ¾ lengths for $69,000. Connie Swingle is probably the best on Saturday, too.
div class="picksBox">
Best Bet
Race 9
(1) Extra Hope
+500 (5/1)
(5) Bold Endeavor
+500 (5/1)
(6) Hudson Ridge
+800 (8/1)
(7) Dean Martini
+800 (8/1)
The ninth at Santa Anita is a $72,000 event covering 1 1/16 miles on the dirt. Consideration for Parnelli and Affable looks sharp.
Parnelli is 2 for 13 and 1st, 3rd, 7th in his previous three outings. He's fresh off a 4 ¾ length win on April 17 for a $69,000 purse.
Before the win, Parnelli showed 3rd in the same grade on March 19. It's hard to ignore Parnelli not having a big chance on these terms.
Affable is 2 for 9 and likely in for a good run on Saturday. He's finished 3rd, 1st, 7th, 1st in his previous four outings and down in class after a stakes trip on April 19.
Affable showed 3rd for a $75,000 purse in the John Shear Mile Stakes. He was coming off a $69,000 win on March 19 by 1 ½ lengths. The No. 4 looks worthy of strong consideration.