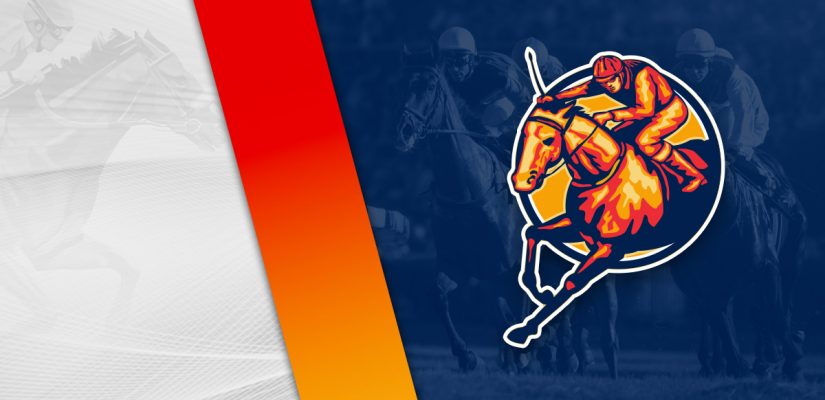 It's the final weekend before the Kentucky Derby with the 148th Running for the Roses scheduled on Saturday at Churchill Downs.
The field is set, but there isn't a leading candidate for the race. Epicenter is the betting favorite at +400, down from +450 last week. That's not exactly a clear favorite, though.
We have horse racing picks at Belmont Park and Santa Anita Park this afternoon. The biggest stakes racing is three $100,000 events.
Santa Anita Park has nine races, four on the turf and five on the dirt worth $462,000 on Sunday. Head below for our best Santa Anita Park picks for May 1, 2022.
Race 4
(1) Awkward Moment
+800 (8/1)
(2) Settecento
+120 (6/5)
(3) Prince Ziggy
+800 (8/1)
(4) Missing Maurice
+1200 (12/1)
(6) Erik the Viking
+2000 (20/1)
(7) Mongolian Kingdom
+350 (7/2)
(8) Mongolian Bonus
+800 (8/1)
The fourth race at Santa Anita Park covers 1 1/16 miles for a $24,000 purse. Mongolian Kingdom and Settecento should have a case in the stretch.
Mongolian Kingdom is winless in eight career races, finishing 5th, 3rd, 5th in his previous three outings. He is coming off a 5th place finish on January 21 for a $39,000 purse.
It's in his best interest to drop in class. Expect him to be more competitive in this territory on Sunday afternoon. Settecento should have a big say as well.
Settecento has finished 2nd, 3rd, 4th in three assignments. As a first-time runner, Settecento placed 2nd behind Quantum Quest by 6 ¾ lengths.
Since then, he's 3rd and 4th with Mike Smith aboard. In his last two races, Settecento was 4th for a $39,000 prize. He was bumped in that one, leading to Settecento faltering. The eventual winner was disqualified for the incident.
This distance and starting from the No. 2 post position should benefit Settecento on Sunday. The No. 2 is probably the best in Race 4.
Race 6
(1) Dream Robber
+2000 (20/1)
(2) Silken Prince
+600 (6/1)
(3) Shady Empire
+600 (6/1)
(5) Manitowish
+250 (5/2)
(6) Lightinthedarkness
+600 (6/1)
(8) Active Account
+2000 (20/1)
(9) Highly Distorted
+400 (4/1)
Race 6 is a $28,000 event covering 6 furlongs on the dirt. Mcwherter and Manitowish should be competitive in the sixth at Santa Anita.
Mcwherter is 2 for 16 and coming off two acceptable performances. The gelding showed 3rd on March 25 in a $29,000 assignment.
He came back to do the same in a $26,000 event. More is required to get a win. Manitowish should be too good if Mcwherter brings the same form.
Manitowish is 2 for 9 and coming off a strong performance on March 25. He beat Bear Chum with a ¾ length win at the wire for a $29,000 purse.
Before sliding in class, Manitowish was 8th, 7th, 4th and found a $29,000 race much more doable. Expect the same on Sunday, with Manitowish edging out his foes late in the stretch.
Race 7
(1) Princess Mo
+1500 (15/1)
(2) Nu Pi Lambda
+1000 (10/1)
(5) Fortunata Tensio
+1500 (15/1)
(6) Glesga Gal
+600 (6/1)
(7) Mendham Mill
+2000 (20/1)
(8) Red Diamond
+800 (8/1)
(9) She's Devoted
+350 (7/2)
(10) Woodbine Way
+800 (8/1)
(11) Split then Double
+500 (5/1)
Race 7 is a $69,000 event on the downhill turf. This is a unique race that you can only find at Santa Anita in the US. Expect Lovamour and She's Devoted to be fully engaged in this assignment.
Lovamour is 1st, 4th, 3rd, 6th in four attempts overseas. The French-bred filly should be considered in her first race on US soil.
Her workouts have been encouraging and she comes from a place where she was bred to run on the grass. She will have to bounce back better after finishing 6th in the Prix Saraca on October 9.
The time off should serve her well going into Sunday. She's Devoted will likely repel in the stretch. This is an interesting mare that has had some success in stakes races.
She's Devoted is 2 for 7 and coming off a fine performance on March 19. She finished 4th in the $100,000 Irish O'Brien Stakes in that one.
Prior to that run, She's Devoted placed 2nd by a nose behind Miss Costa Rica for a $69,000 purse. Another effort like that could work on Sunday.