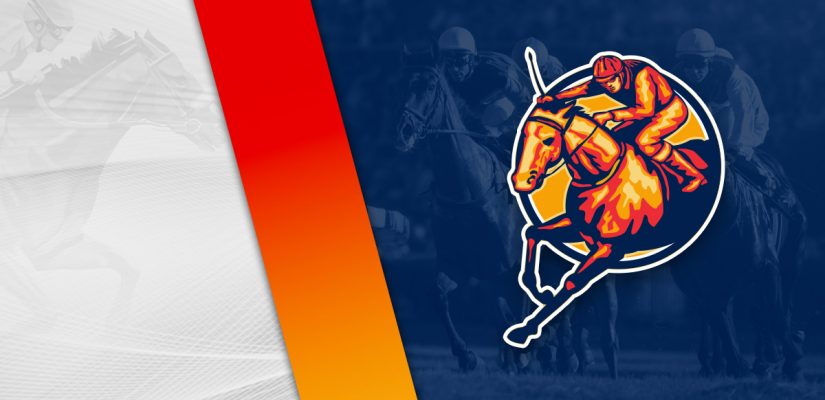 There will be no Triple Crown bid in 2022. Rich Strike is skipping over the Preakness Stakes and focusing on the Belmont Stakes. The Preakness does not appear to play to Rich Strike's strengths, so this doesn't look like a bad move despite it being surprising.
NBC and Preakness Stakes organizers don't like it when they don't have the Kentucky Derby winner running in their race. There was plenty of media attention after an 80-1 longshot won as well, so there was going to be big interest to see what he did in the Preakness.
We have picks from Belmont Park on Friday afternoon. Along with Belmont, we're targeting Santa Anita Park in California. Santa Anita has eight races worth $406,000 to be won.
Head below for our best Santa Anita Park picks on May 13, 2022.
Race 4
(1) Offshore Affair
+350 (7/2)
(2) Quick Finish
+400 (4/1)
(4) Zimba Warrior
+800 (8/1)
(6) Full Draw
+1500 (15/1)
(7) Jamming Eddy
+400 (4/1)
Race 4 is a $43,000 event covering 7 furlongs on the dirt. Consider looking at Octopus and Synthesis as strong contenders to get this one done.
Octopus is 5 for 16 and has been in good form recently. He has finished 1st, 2nd, 1st, 3rd, 1st in his previous five races.
In his last start, Octopus beat Satchel de Ritches by a head in a $26,000 purse. That was a nice effort after showing 3rd on May 1 for a $42,000 purse.
Back up in class to $42,000, Octopus could be tough against Synthesis. Synthesis is 6 for 35 and most recently won a $40,000 prize on March 26.
That was an impressive trip by ¾ lengths at the wire. This was after placing 2nd behind Secret Touch by a nose on February 13.
Synthesis should have this race if he's in the same form on Friday.
Race 5
(1) Rookie Mistake
+600 (6/1)
(2) Olympic Legend
+1500 (15/1)
(3) Southern Horse
+200 (2/1)
(4) Whooping Jay
+350 (7/2)
(6) Chaos Theory
+250 (5/2)
Race 5 is a $47,000 event covering 6 furlongs on the turf. Look for Southern House and Chaos Theory to compete hard in the fifth event.
Chaos Theory is 6 for 21 in his career and 10th, 6th, 6th in his previous three attempts. He's a graded runner that is going down in class.
Chaos Theory has participated in eight graded stakes races. Most recently, Chaos Theory finished 6th in the $100,000 San Simeon Stakes (Gr. 3).
He's finished 3rd, 10th, 6th, 6th in his previous four outings going into this one. Down in class to $47,000, expect Chaos Theory to compete.
Southern Horse is 4 for 21 and finished 2nd, 8th, 1st in his previous three attempts. He most recently beat Prodigal Son by 1 ¾ lengths for a $43,000 purse.
Southern Horse looked good in that race after finishing 8th on March 5 for a $69,000 purse. This should be a good one between Southern Horse and Chaos Theory.
On a big class drop from graded territory, and getting a better price, Chaos Theory is likely the better bet.
Race 7
(1) Luxury Liner
+800 (8/1)
(2) Race Judicata
+400 (4/1)
(4) Pray For My Owner
+500 (5/1)
(5) Norah's Princess
+600 (6/1)
(6) Teddy's Barino
+300 (3/1)
(7) Smoothlikebuttah
+500 (5/1)
(8) Li'l Grazen
+1200 (12/1)
Post Time: 4:16 p.m. PST
Distance:6 Furlongs
Purse:$69,000
Race 7 is a $69,000 event covering 6 furlongs on the dirt. The focus should be on Drizella and Teddy's Barino to win this race.
Drizella is a one-time winner in eight attempts in her career. She has finished 3rd, 4th, 5th in her last three going into today.
She finished 5th in the $50,000 Golden Gate Debutante Stakes on November 26. This came after a better performance in the $175,000 Golden State Juvenile Fillies Stakes on November 5 at Del Mar.
Teddy's Barino is 5th, 1st, 2nd, 5th in four races. She beat Starship Endeavor by ¾ lengths for a $61,000 purse three races back on June 19.
In her latest race, Teddy's Barino finished 5th in a $61,000 assignment on April 3. That was disappointing after placing 2nd behind I'm So Anna by 1 length in the $175,000 Fleet Treat Stakes on July 23.
Despite going up to $69,000, this should be easier against this field on Friday. Id put Teddy's Barino above the rest in Race 7.