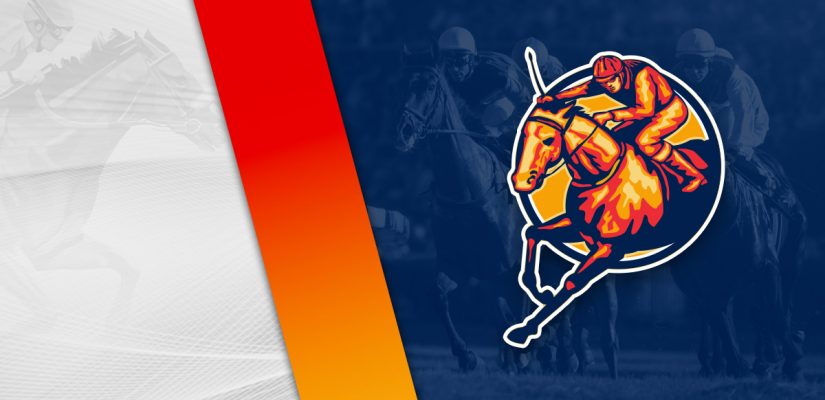 The 147th running of the Preakness Stakes is in the books, as Early Voting won as the third favorite at Pimlico Race Course. Epicenter was the most popular pick to win the Preakness and was the clear favorite for a winning trip.
Early Voting Wins The Preakness
For the second straight race, Epicenter was unable to finish the job and had to settle for 2nd. This time, Epicenter wasn't caught from behind. He surged late, but couldn't catch Early Voting who kicked free.
We had Early Voting and three other winners at Pimlico on Saturday afternoon. Derby winner, Rich Strike, is pointing to the Belmont Stakes, but Early Voting is not expected to take part at Belmont.
On the Sunday after the Preakness, we're at Gulfstream Park and Santa Anita Park. Santa Anita has nine races worth $461,000 in California on Sunday afternoon. Head below for our best Santa Anita Park picks on May 22, 2022.
Race 2
(2) Crowning Gold
+500 (5/1)
(3) Eagles Landing
+1500 (15/1)
(4) Mendez Mile
+600 (6/1)
(5) Flame Rider
+300 (3/1)
(6) Stay In The Game
+1200 (12/1)
(9) Sharp Aza Tack
+400 (4/1)
Race 2 at Santa Anita Park is a $67,000 event covering 4 ½ furlongs on the dirt. This is a short sprint to the wire for the top prize.
Fordy G and Tahoma are likely to be involved at the wire in this one. Fordy G is making a debut run on Sunday afternoon. This $49,000 colt should have an opportunity to win right out of the gate.
The colt might be making his first-time trip, but Fordy G's workouts suggest that he's going to be involved in the stretch. He was timed at 47 and 46.40 seconds at 4 furlongs on April 18 and April 28.
Tahoma was a $160,000 purchase and expected to have success for Doug O'Neill immediately. He's been putting in good work in workouts as well.
Tahoma is coming off a 47-second workout on May 16 at Santa Anita. He's expected to be the best at this level and should live up to expectations as a rookie.
Race 3
(1) Invincibella
+300 (3/1)
(2) Aloha Kitten
+350 (7/2)
(3) Paid Informant
+100 (1/1)
(4) Gotham Desire
+600 (6/1)
(5) Respect My Candor
+600 (6/1)
Race 3 is a $40,000 event covering 6 furlongs on the turf. Look at Invincibella and Paid Informant to show up with big performances on Sunday afternoon.
Invincibella is 5 for 34 in her career and has a recent win on March 22 at Turf Paradise. The mare finished 4th, 1st, 2nd, 2nd in her previous four attempts.
Two races back, Invincibella was a $25,130 winner by a head over Bones and Roses. That was a solid attempt, though she regressed to 4th in her next and latest outing on May 14 for $40,000.
Paid Informant is 3 for 12 and had a win two races ago as well. The mare struck in a $33,000 event by 2 ¼ lengths on June 20.
She was unable to follow up, but held in there well to show 3rd in a $69,000 event on April 2. That was a good trip from Paid Informant despite the loss.
Back down in class to $40,000, this should be a winnable event for Paid Information to find the winner's circle.
Race 4
(1) Sue Ettas Ghost
+500 (5/1)
(2) Starship Sky
+250 (5/2)
(3) Mo Connelly
+800 (8/1)
(5) Kelani Kim
+200 (2/1)
(6) Here Comes Ralphie
+250 (5/2)
Post Time: 2:44 p.m. PST
Distance:1 Mile
Purse:$26,000
Race 4 is a mile on the dirt for a $26,000 purse. Solid expectations for Starship Sky and Kelani Kim should be made in this one.
Starship Sky is a one-time winner through 22 events. She has finished 6th, 3rd, 2nd in her last three going into this one.
Starship Sky most recently finished 6th for a $31,000 prize on April 16. In this one, the mare couldn't keep pace with the field and dropped back.
She showed 3rd on December 27 in a $26,000 race. This was after placing 2nd behind La Pulcinela by 2 ½ lengths in November.
Kelani Kim is 1 for 7 with a winning trip on May 25. She finished 4th, 3rd, 1st in her previous three outings.
In her latest run, Kelani Kim finished 4th in a $26,740 event on April 12 at Turf Paradise. That's frustrating after a $27,000 win three races ago.
Down to a more manageable level, expect Kelani Kim to be the toughest in Race 4.