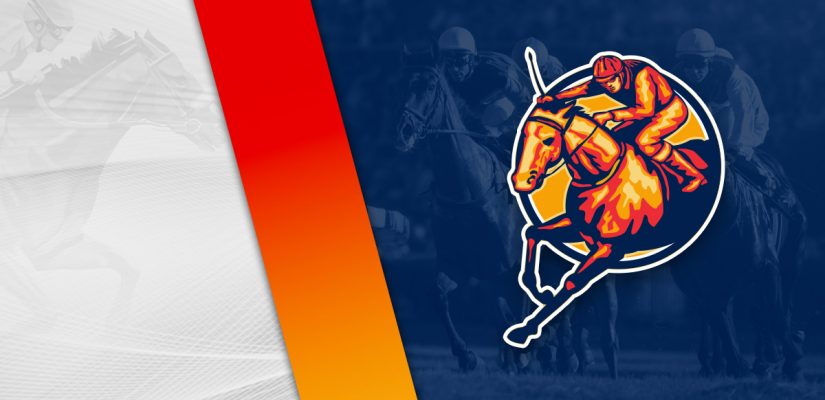 TheSportsGeek is on the track covering two of the biggest racecourses on the circuit Friday. Belmont Park and Santa Anita Park are in action with cards through the Memorial Day Weekend. The feature of the long weekend is the $500,000 Shoemaker Mile (Gr. 1) at Santa Anita.
Belmont Stakes Next Weekend
If you are looking for the Belmont Stakes, that's next weekend in New York. TheSportsGeek will have full coverage of the final race in the 2022 Triple Crown, including our top picks.
Check out our Belmont Park page for more horse racing picks on Friday. Santa Anita has nine races worth $352,000 this afternoon in California. Head below for our best Santa Anita Park picks on May 27, 2022.
Race 1
(1) Secret Fix
+600 (6/1)
(3) Leisurewear
+250 (5/2)
(5) Albayaader
+350 (7/2)
(7) Belle Cherie
+1200 (12/1)
The opener at Santa Anita is a 6-furlong assignment for a $67,000 prize. Snark and Leisurewear should square off for an entertaining finish in the stretch.
Snark was on a place 2nd streak before regressing most recently on May 7. The filly is 8th, 2nd, 2nd, 2nd, 2nd in five attempts in her career.
Two races back, Snark placed 2nd behind Scenic Masterpiece by 1 ¾ lengths for a $67,000 purse. This was after placing 2nd behind Countess Rosina by 1 length in the same grade.
Those were fine efforts, but finishing 8th in another $67,000 race. The same form won't work against Leisurewear.
Leisurewear is winless in seven attempts and 2nd, 3rd, 4th in her previous three races. The filly most recently placed 2nd behind Buzz of New York by 1 length in a $70,000 assignment.
That was a nice performance after showing 3rd on October 9 for a $61,000 purse. Leisurewear should be the best in her current form.
Race 4
(1) Superman Shaq
+250 (5/2)
(2) Pyeong Chang
+300 (3/1)
(3) Olympic Legend
+800 (8/1)
(4) Big Scott Daddy
+200 (2/1)
(6) Star Entry
+1000 (10/1)
Superman Shaq and Big Scott Daddy should have a big shout in this one for the top prize. Race 4 is a 5 ½ furlong event for a $31,000 purse.
Superman Shaq is a one-time winner on September 6, 2020. He's gone winless in six races since then. In his previous three outings, Superman Shaq finished 8th, 6th, 7th.
In his latest start, he was 8th in a $31,000 event. That was disappointing, but from the inside rail today, Superman Shaq could cause some damage.
Big Scott Daddy is 1 for 16 and coming off a strong performance on April 3. He placed 2nd behind God Bye Putin by a neck.
The gelding was in fine form in that one after finishing 5th on March 7 for a $40,000 purse. This assignment on Friday looks manageable for a win.
Race 8
(1) Bel Ragazzo
+3000 (30/1)
(2) Poseidon's Kid
+300 (3/1)
(3) Heaven's Music
+500 (5/1)
(4) Take the Two Ten
+800 (8/1)
(6) Sippin N Kissin
+600 (6/1)
(7) Armaveer
+3000 (30/1)
(8) Hotrod Ride
+300 (3/1)
(9) Doyoustillloveme
+3000 (30/1)
Post Time: 7:45 p.m. EST
Distance:1 Mile
Purse:$39,000
Race 8 is a $39,000 event covering a mile on the dirt. Look at Poseidon's Kid and Vanisky to be serious players on these terms.
Poseidon's Kid is winless in five races and finished 2nd, 6th, 5th, 2nd, 2nd. In his latest start, he came on well to place 2nd behind All Four Winds by 8 lengths for $39,000.
That was better than his previous start to finish 6th on April 9 in the same class. Vanisky is looking for his first win after coming close in his most recent.
He placed 2nd behind Arthur Spooner by 1 ½ lengths at the wire. Vanisky showed some good kick late and just didn't have enough.
Despite the loss, he should have enough to beat this field with a repeat effort.