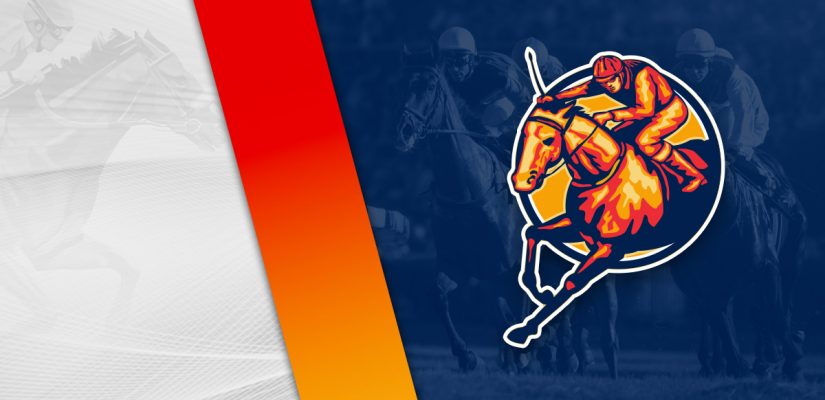 We've landed on Derby Day at Churchill Downs in Louisville. The Kentucky Derby has a post time of just before 6:00 p.m. EST. The race only takes 2 minutes to complete, so ensure that you free up a couple of minutes to watch the Kentucky Derby.
Even if you're passing on betting the Derby, which isn't required even if you are a regular horse bettor, the race should be a good one and always a must-watch event. There are many other tracks racing on Derby Day.
No, the Kentucky Derby is not the only race on Saturday, far from it. Belmont Park, Gulfstream Park, Oaklawn Park, Monmouth Park, and Santa Anita Park all race today.
Along with Churchill Downs and the Kentucky Derby, we're looking at Santa Anita Park in California. Santa Anita Park has ten races worth $570,000 on Saturday. Head below for our best Santa Anita Park picks on May 7, 2022.
Race 4
(1) Daddy'sfavoriteson
+800 (8/1)
(2) Curlin to Billions
+3000 (30/1)
(3) Tequila Tigre
+400 (4/1)
(4) Belle My Belle
+3000 (30/1)
(5) Machtenhaironfire
+600 (6/1)
(6) Warren's Show Bizz
+180 (9/5)
Race 4 is a $24,000 maiden claiming showing at Santa Anita Park. This one should be a good battle between Tequila Tigre and Warren's Show Bizz in the stretch run.
Tequila Tigre made her debut on April 16. It went fine, with Tequila Tigre finishing 5th for a $39,000 purse. It was a debut run and a tougher $39,000 race, so we have to be cognizant of that fact.
Expect better from Tequila Tigre in this one on Saturday. The filly drops in class and should like this field. Warren's Show Bizz is likely the best to watch, though.
Warren's Show Bizz is 2nd, 3rd, 4th, 5th, 6th and showing improvement with every race. If the trend continues, this is a win on Saturday.
In her last event, Warren's Show Bizz placed 2nd behind Dorita's Happy by 1 length in a $24,000 race. That was a nice trip after showing 3rd in March.
Look for Warren's Show Bizz to continue getting better, with this outing providing a ticket to the winner's circle.
Race 6
(1) Righteously
+1200 (12/1)
(2) Busy Paynter
+180 (9/5)
(3) Time for Ebby
+1500 (15/1)
(4) Take a Leap
+250 (5/2)
(5) Queen Verrazano
+3000 (30/1)
(6) Flat Out Joy
+250 (5/2)
(7) Jamminji
+3000 (30/1)
Race 6 is a $26,000 event covering 6 furlongs on the dirt. Expect good things from Flat Out Joy and Busy Paynter.
Flay Out Joy is 3 for 21 and coming off a nice performance on April 15. She's finished 1st, 7th, 3rd, 2nd, 3rd in her previous five attempts with a winning run most recently.
Flat Out Joy beat Starship Defiant by 2 ½ lengths for a $26,000 purse after finishing 7th on March 6 in a $40,000 event.
The class drop helped plenty and she's looking for another $26,000 win on Saturday. She must look out for Busy Paynter from the inside.
Busy Paynter is hot right now, with finishes of 1st, 1st, 3rd, 2nd in her previous four. The hat-trick is within her sights after winning a $34,000 event by 3 ½ lengths on April 3.
She was coming off a $26,000 win and followed up nicely in a tougher outing. Busy Paynter is back to $26,000 and should thrive over Flat Out Joy.
Race 9
(1) Gracelund Gray
+500 (5/1)
(2) She's Bulletproof
+800 (8/1)
(3) Connie Swingle
+250 (5/2)
(4) Half Past Twelve
+1000 (10/1)
(5) Champagne Camie
+800 (8/1)
(6) Empire Pass
+1500 (15/1)
(8) Countess Rosina
+400 (4/1)
(9) Sixteen Arches
+500 (5/1)
Post Time: 5:43 p.m. PST
Distance:6 ½ Furlongs
Purse:$69,000
Race 9 is a unique race on the downhill turf at Santa Anita Park. Look for Countess Rosina and Connie Swingle to hold up well across 6 ½ furlongs.
Countess Rosina is 1st, 4th in two career starts, and looking to double up on Saturday. In her last start, Countess Rosina beat Snark by 1 length in a $67,000 event.
That was her US debut after debuting overseas at Newmarket. She should run a good race against Connie Swingle is 2nd, 1st, 1st, 2nd in four races.
She had back-to-back wins, including a win in the $100,000 3 ¼ length win in the Generous Portion Stakes. This was a solid performance, though failed to complete the hat-trick in the $150,000 Evening Jewel Stakes.
Connie Swingle placed 2nd behind Power Surge by a head in the stakes race. Despite the loss, that was a good trip with Power Surge just a bit better.
Look at Connie Swingle to get there 1st on the downhill turf.