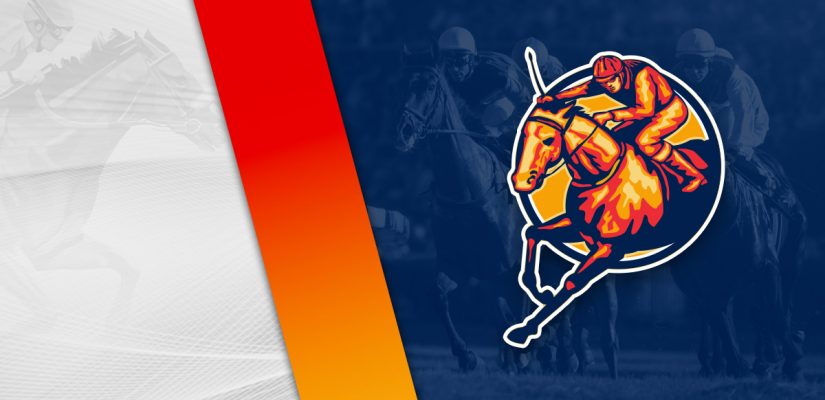 The 148th Kentucky Derby is in the books and it was a wild one at Churchill Downs. If you had Rich Strike in your sights before yesterday then you're lying. It's probably unlikely that you didn't have Rich Strike circled on Saturday, either.
Rich Strike was a late addition to the Derby field after Ethereal Road was scratched from the race. They needed a replacement and Rich Strike stepped up into the Derby. There were people that blindly bet the horse with the longest odds.
He was 99-1 then I saw 88-1 and 80-1 at post time. Money was coming in on Rich Strike and there were lucky winners that had a Rich Strike ticket. When I released my picks at TheSportsGeek, Rich Strike wasn't even in the field.
The Preakness Stakes Next Up
The Preakness Stakes is the second leg of the Kentucky Derby at Pimlico Race Course in Maryland. Rich Strike will attempt to pull off the unthinkable at Pimlico in two weeks.
On the first day after the Kentucky Derby, we're at Belmont Park and Santa Anita Park. Santa Anita has ten races worth $534,000 in prize money. Head below for our best Santa Anita Park picks on May 8, 2022.
Race 3
(1) Fast Draw Munnings
+600 (6/1)
(2) Don'tcrossthedevil
+600 (6/1)
(5) High Connection
-125 (4/5)
(6) Fowler Blue
+1000 (10/1)
In Race 3 at Santa Anita Park, there is a $69,000 event covering 1 1/16 miles on the dirt. Armagnac and High Connection are likely contenders to strike.
Armagnac is 1 for 4 in the first four races of his career. He came through on January 21 in a powerful performance to win by 2 ¼ lengths over Piroli.
Armagnac most recently finished 4th in the $750,000 Santa Anita Derby (Gr. 1) on April 9. That was more than acceptable at that level. Down to $69,000, Armagnac must be considered for Tim Yakteen.
High Connection is a promising colt with a strong debut on March 26. It was an impressive outing and I think High Connection is just getting started.
The rookie blasted the field by 10 lengths for a $67,000 purse. His speed reading was wildly impressive, with High Connection recorded at 108. Rich Strike was 106 for those keeping score.
The $290,000 colt was fast in his latest workout as well, with a time of 47.80 seconds at 4 furlongs. This is a colt to keep an eye on today and in the future.
Race 5 – Angels Flight Stakes
(1) Classical Romance
+2000 (20/1)
(2) Empire Gal
+400 (4/1)
(5) Unsolved Mystery
+1200 (12/1)
(6) Kirstenbosch
+600 (6/1)
Race 5 is the $75,000 Angels Flight Stakes covering 7 furlongs on the dirt. Elm Drive and Eda have to be considered contenders.
Elm Drive is 7th, 7th, 1st, 1st and looking to bounce back after falling off following back-to-back wins. In her last win, Elm Drive won the $200,000 Sorrento Stakes (Gr. 2) by a head over Eda.
Since then, though, Elm Drive hasn't been in the best form. Albeit, they were tough assignments in the Del Mar Debutante Stakes (Gr. 1) and $200,000 Chandelier Stakes (Gr. 2) most recently on October 1.
Elm Drive finished 7th in both of those races and Eda feels good about revenge on Sunday. Eda is going to be tough and a filly to be watchful of the rest of the year.
She is red-hot with four straight wins after a $100,000 half-length win in the Santa Ysabel Stakes (Gr. 3). This came after a $300,000 Starlet Stakes (Gr. 1) win over Cairo Memories by a half-length.
Money will come in on Elm Drive as well, so I'm hopeful that we can get Eda closer to even money or better on Sunday afternoon.
Race 9
(2) Bold Endeavor
+500 (5/1)
(3) Loud Mouth
+350 (7/2)
(4) Triple Tap
+160 (8/5)
(5) Dark Vader
+500 (5/1)
(6) Surfing Star
+1200 (12/1)
Post Time: 5:13 p.m. PST
Distance:1 Mile
Purse:$72,000
Race 9 runs for a mile on the dirt for a $72,000 purse. Expect a good touch from Loud Mouth and Triple Tap in the stretch.
Loud Mouth is 9 for 34 and coming off a 3 ½ length win for a $69,000 purse. That was much better after finishing 8th in the $150,000 Don Valpredo California Cup Sprint Stakes on January 15.
He had finished 8th, 5th, 7th, 8th before getting back to the winner's circle in that $69,000 race. Expect Loud Mouth to be in the mix, with a win if Ramon Vasquez runs a good race in this one.
Triple Tap is 2 for 5 and appeared in the $300,000 Malibu Stakes (Gr. 1) on December 26. Since then, he improved to 3rd and 2nd most recently in the $75,000 John Shear Mile Stakes on April 10.
His workouts have been in impressive form. The colt was clocked at 47.20 seconds at 4 furlongs on April 25 and followed up with a good effort on May 1. He recorded a time of 1:00.00 at 5 furlongs last week.
Triple Tap looks like the best and has a good opportunity to get back in the winner's circle in Race 9.