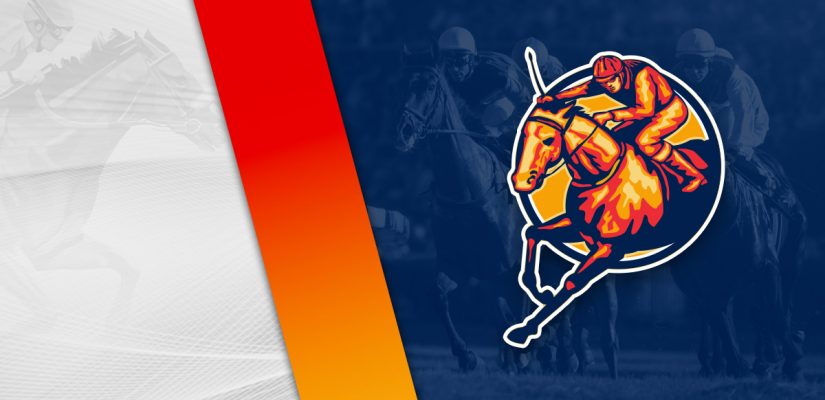 Saturday is packed with some of the bigger racecourses in the US. If you like to play the more notable tracks, then you can have your pick of the litter. Churchill Downs, Belmont Park, and Santa Anita Park are all operating on Saturday. Fortunately, Santa Anita Park is finally back to racing, as this is one of my favorite race tracks to bet.
$25 Risk-Free Horse Racing Bet!
If you're in the eastern time zone, then Santa Anita Park does not begin until the late afternoon hours. On Friday it was the running of the $300,000 American Pharoah Stakes (Gr. 1) at Santa Anita. The Breeders' Cup Race saw Bob Baffert's Corniche get the win, as he cleared in the stretch, and looks like a serious player to contend with for months to come.
We are going back to Santa Anita Park on Saturday. They have 11 races with $1,550,000 in prize money available this afternoon. The $300,000 Rodeo Drive Stakes (Gr. 1) on the turf is the feature event, and there are three more Breeders' Cup Challenge Races at Santa Anita today. Head below for our free Santa Anita Park picks for October 2, 2021.
Race 3 – Hope Mile Stakes
(1) Red Storm Risen
+1200 (12/1)
(3) Hit The Road
+300 (10/1)
(4) Order And Law
+800 (8/1)
(5) Smooth Like Strait
+160 (8/5)
Post Time: 1:28 p.m. PST
Distance:1 Mile
Purse:$200,000
The Hope Mile Stakes (Gr. 2) is the first stakes race at Santa Anita on Saturday afternoon. This looks like an event between Smooth Like Strait and Mo Forza to win. They could engage in a fun duel down the stretch.
Smooth Like Strait is my boy after completing my Pick 5 ticket at Churchill Downs last year. That was a run I will remember for a long time. He's still running in good form and rates as a threat to every runner this afternoon.
Smooth Like Strait is 7 for 17 in his career, and has finished in the top-3 in 11 of his previous 10 attempts. He's gone in the top-3 in eight straight attempts.
In his most recent win, Smooth Like Straight beat Say the Word by 1 ½ lengths for a $300,000 purse. He's been unable to respond, though, and has finished 2nd in back-to-back events since then.
He placed 2nd behind United by a neck in the Eddie Read Stakes on July 24, and then 2nd behind Mo Forza most recently on August 21 in a close one.
Mo Forza is hot going 7 for 13 in his career. He's also won seven of his last eight races. His latest win was the $300,000 Dem Mar Mile over Smooth Like Strait. He's too good right now and must be a top option to win the Hope Mile.
Race 8 – Santa Anita Sprint Championship Stakes
(1) Dr. Schivel
+200 (2/1)
(2) Vertical Threat
+600 (6/1)
(3) Colt Fiction
+800 (8/1)
(4) C Z Rocket
+250 (5/2)
(6) Collusion Illusion
+400 (4/1)
Post Time: 4:06 p.m. PST
Distance:6 Furlongs
Purse:$200,000
The Santa Anita Sprint Championship Stakes (Gr. 2) is a 6-furlong event for a $200,000 event. This is a Breeders' Cup Challenge Race, with some big implications in this one.
Dr. Schivel and C Z Rocket are going to be big winners in the Santa Anita Sprint. Don't count out Dr. Schivel as well.
Dr. Schivel is 4 for 6 in his career, and has been hot, finishing 1st in four straight attempts. He's looking for his fifth win in a row on Saturday.
In his latest win, Dr. Schivel was an impressive player in the $300,000 Bing Crosby Stakes (Gr. 1). It was the second Grade 1 win of his career.
He defeated Eight Rings by a neck, and C Z Rocket by a half length, so it was close. C Z Rocket is 11 for 28 in his career, and has finished in the top-3 in 11 straight events.
In 11 straight attempts, C Z Rocket has won seven and top-2 in nine races. He's coming off a solid run in the $200,000 Pat O'Brien Stakes (Gr. 2), but came just short by 1 ¾ lengths.
This should be another good race for C Z Rocket. He's going to be there at the wire, and I think you are getting the best value with him in the Santa Anita Sprint.
Race 10 – Awesome Again Stakes
(1) Tizamagician
+400 (4/1)
(2) Midcourt
+1200 (12/1)
(3) Express Train
+400 (4/1)
(4) Stiletto Boy
+2000 (20/1)
(5) Medina Spirit
+250 (5/2)
(6) Azul Coast
+1200 (12/1)
Post Time: 5:10 p.m. PST
Distance:1 ⅛ Miles
Purse:$300,000
The $300,000 Awesome Again Stakes(Gr. 1) is the co-feature race on Saturday at Santa Anita. This covers 1 ⅛ miles on the turf. It's a pretty nice field that has superstar Medina Spirit racing.
Bob Baffert's Medina Spirit is going to be tested by Tripoli. Tripoli is 4 for 14 in his career, and has finished 1st, 1st, 2nd, 1st in his previous four attempts.
He is coming off a bold performance in the $1,000,000 TVG Pacific Classic Stakes (Gr. 1) to win by 1 ¼ lengths over Tizamagician. That's his first Grade 1 entree and he came through on that attempt. The Rodeo Drive is going to be tougher.
Medina Spirit should be the best runner in this event. Baffert has a good one in Medina Spirit, the winner of the 2021 Kentucky Derby. Medina Spirit beat Mandaloun by a half length in an impressive performance.
He was unable to go through in the Preakness Stakes, settling for showing 3rd, but came back in August to play the part. Medina Spirit beat Rock Your World by 1 ¼ lengths in the $100,000 Shared Belief Stakes.
Medina Spirit didn't go all out in that race and still had a near wire-to-wire win. He was up at the ¼ pole and maintained the pace for the rest of the way. I'm riding with Medina Spirit to get the Awesome Again win.